Turn of Leverage and How Companies Utilize it
As we know in finance, leverage is any technique involving the use of debt (borrowed funds) rather than fresh equity in the purchase of an asset.Full turn finance has task to use all borrowed money in this process.
What do we Mean by Turn of leverage?
Turn of leverage or turn of debt or yield per turn of leverage represents an organization's debt ratio to EBITDA leverage. This has also been called the yield per leverage turn. Let's suppose two debt turns would mean that the leverage ratio of the company would be double. Such a ratio is commonly required to calculate an organization's ability to pay off the debt and approximate time under which it is also to clear out all the debts. Such a metric is usable by stakeholders and credit agencies for identifying the probability of an organization on the debts.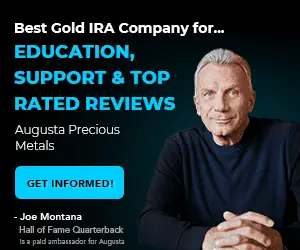 Generally, a higher value would indicate that the firm wouldn't be appropriately servicing the debt.
The calculation method of the Term of leverage would be EBITDA/Debt.
What does one turn of leverage mean?
One turns of leverage (1 turn of leverage) means that the company's leverage ratio is 1x, four turns of debt means that the company's leverage ratio is 4x, etc. This ratio represents the ability of the company to pay off its debt.
Depth Detail for Turn of leverage
By debt turn or turn of leverage, we mean something that compares borrowings of the finances and the total income required for servicing without considering interest, amortization, depreciation, and taxes.
As it would evaluate debt and earnings, it would be fine to calculate an organization's business values and the ability to serve out debt clearly.
Such a ratio is required for comparing debt serviceability in a single organization compared to another one, provided that two organizations are there are industries of similar nature. This is also a commonly used parameter by equity firms while they're describing the financing acquisition ways.
For instance, a business having a 5x EBITDA valuation multiple can get financed in addition to three debt turns and two equity ones for leveraged buying.
The ratio can also be useful for many financial analysts, credit agencies, and various others looking for a specific organization's financial health. The turn of leverage is used in crucial management decisions, especially when another company looks to bid, acquire, or completely take over another company.
Leverage Example
For a company formed with a $5 million investment from investors, company equity can be $5 million. This would be the money company uses for its operation. The company uses debt financing for burrowing $20 million now. It would have $25 million to make investments in different business operations with an opportunity for inclining value and make it ideal for shareholders.
For example, an automaker burrows money for making a new factory. This newly built factory would increase the number of products while making higher profits.
Certain Considerations
Through analysis and balance, investors can easily study equity and debt on books of different firms and can make investments in companies putting leverage for working on behalf of businesses.
Various statistics like equity debt, equity return, and the return on employed capital provide help to investors in determining how the company can deploy the employed capital and the total capital burrowed by these companies.
In business, companies use the turn of leverage to find out and generate shareholder wealth. However, it might also fail to do such, as the default credit risk and interest expense result in diminished shareholder value.