Charts design can be essential for traders because, in that case, they can see the market price in a better way.
How to Add Template in MT4?

To add a Template in MT4, you need to set colors and indicators in the wished way on your chart, then in Menu, go to the Chart option and choose Template and then save your template. If you want to add the same colors and indicators on some other chart, go to Charts/Templates and choose Load Template.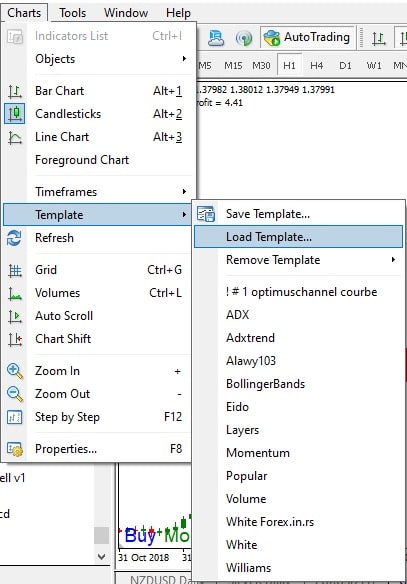 Please see the video how to add a template in MT4:
How to know which template is used in MT4?
You can not get information from the MT4 platform on which template is currently used on the chart. However, you can go to Charts/Template, load a new template, and check the characteristics of the loaded template.
How to save the template in MT4?
To save the template in MT4, you need to go to the dropdown menu Charts, choose the Template option, and then click on Save template. In the next step, you need to give the name to your template and save your choice.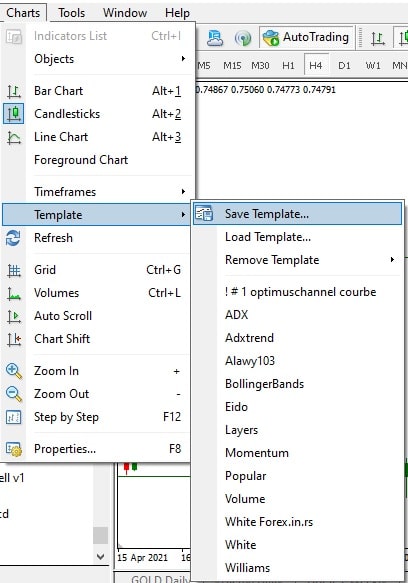 How to set the default template in MT4?
To set the default template in MT4 you need to save your template using the name "default". After you change the colors, add indicators, and make all adjustments on the chart just go to Charts/Template and then choose to save the template.