There's no shortage of rumors and misconceptions surrounding the ownership of multinational conglomerates. One such misunderstanding is that billionaire investor George Soros owns The Walt Disney Company. However, this claim is not accurate. While George Soros, through his investment firm, Soros Fund Management, LLC, does have an investment stake in Disney, he does not own the company. As of 2023, less than 1% of Soros's portfolio is invested in Disney stocks. To better understand this issue, it's essential to differentiate between owning shares in a company and owning the company itself.
Who is George Soros?
George Soros is a Hungarian-born American billionaire investor and philanthropist. He is the founder and primary funder of the Open Society Foundations, a network of organizations active in more than 120 countries. Soros made his fortune in the financial markets, primarily through his hedge fund, Soros Fund Management LLC, established in 1969. Known as "The Man Who Broke the Bank of England," Soros famously shorted the British Pound in 1992, earning him more than $1 billion in profits.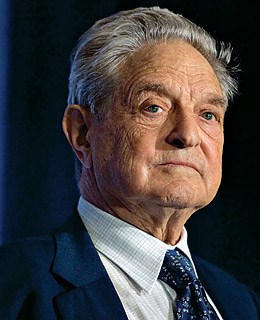 What is Soros Fund Management?
Soros Fund Management LLC is a private American investment management firm. It was founded by George Soros in 1969. Today, it has evolved into one of the most successful hedge funds in history, managing funds for Soros and his family and the Open Society Foundations. The firm invests in various assets, including public equity and fixed-income markets, forex, and alternative investment markets globally.
What is The Walt Disney Company?
The Walt Disney Company, commonly known as Disney, is an American diversified multinational mass media and entertainment conglomerate headquartered at the Walt Disney Studios complex in Burbank, California. Disney was founded in 1923 by brothers Walt and Roy O. Disney as the Disney Brothers Studio. Today, it is one of the biggest and best-known studios in Hollywood. Disney's other business segments include theme parks, television networks, and various streaming services.
Does George Soros own Disney?
No, George Soros does not own Disney. Soros Fund Management, LLC, an investment company, has a stake in Disney in 2023. However, less than 1% of George Soros's portfolio today is invested in Disney stocks.
Having a stake in a company does not translate to owning the company. It means the investor owns a fraction of the company's available shares.
As of 2023, George Soros, through Soros Fund Management, holds a stake in The Walt Disney Company. However, this stake constitutes less than 1% of Soros's portfolio. While this fraction is not insignificant given the size of Soros's portfolio, it is essential to emphasize that it does not give Soros control over Disney.
For an individual or an entity to have a controlling interest in a company, it must hold more than 50% of its voting stock. Even if Soros Fund Management were the largest single shareholder of Disney, unless their stake exceeded 50%, they would not "own" the company in the sense of controlling its operations or overriding the decisions of its board of directors.
Moreover, Disney's ownership structure is quite complex and diversified, with shares held by institutional investors, mutual funds, and individual retail investors. The largest shareholders of Disney included large institutional investors like Vanguard Group 8.8% and BlackRock 6.6%, neither affiliated with Soros.
Conclusion
In conclusion, while George Soros's investment firm, Soros Fund Management, does have a stake in Disney, it does not constitute ownership of the company. Ownership of a corporation like Disney is distributed among many shareholders, with no single shareholder having control unless they possess more than half of the total shares. As of 2023, Soros's stake in Disney constitutes less than 1% of his investment portfolio, a far cry from controlling interest.
This differentiation is not just a matter of semantics but has real-world implications for how corporations are run, and investment decisions are made. Thus, while it is accurate to say that George Soros has an investment in Disney, claiming that he owns the company is incorrect.