Who is George Soros, and what is he famous for?
George Soros is a Hungarian-American trader, investor, and philanthropist. As of February 2020, he had a net worth of $8 billion, having donated more than $32 billion to his philanthropic agency, the Open Society Foundations. Full biography you can be read in our new George Soros Biography article.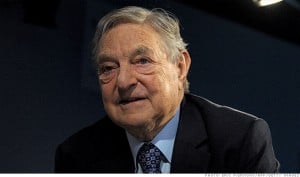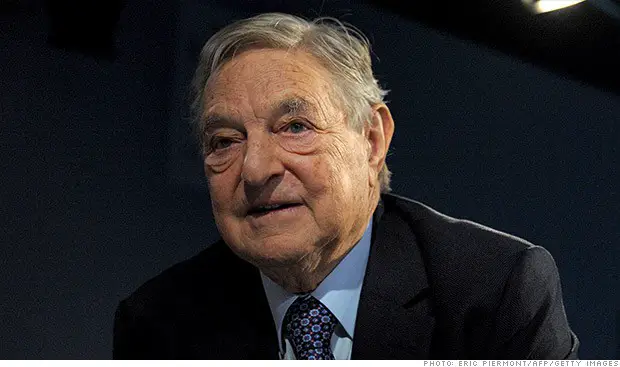 George Soros was born in Budapest, Hungary, in 1930.
George Soros Education
He went to study in England when he was 17, and in 1952 he graduated from the London School of Economics. Soros got in the London School of Economics a Bachelor of Science in philosophy in 1951 and a Master of Science in philosophy in 1954.
After graduation, Soros started working in an Investment bank in London. Four years later, he went to the United States to work as an investment analyst and a manager in three different New York-based investment companies: F.M. Mayer from 1956 to 1959, Wertheim & Co. from 1959 to 1963, and Arnhold S. Bleichroeder from 1963 to 1973.
After gathering experience for seven years, he finally went to work on his own. In 1973 he started the Hedge Fund Company, which later became the famous Quantum Fund. The Hedge Fund Company was very successful with a return of 30 % per year. During two decades of Soros's leadership, there were two times when the returns on investment were more than 100%.
George Soros – The man who broke the Bank of England
There is an interesting anecdote about Soros's business, after which he became famous as "the man who broke the Bank of England" (read more). In 1992 he invested 10 billion dollars on one currency speculation. The impact of that investment shorted the British pound. He risked losing 10 billion dollars in case he was wrong, but that wasn't the case. The speculation was right, and he made a profit of 1 billion dollars in one day, and the profit on the transaction was 2 billion dollars. That wasn't the only time he shook a whole country with his investment decisions. Reportedly he was the "last drop" that started a financial crisis in Asia.
George Soros investment style
His investment style was not the one that other investors could copy. Accordingly, he had an instinctive physical reaction that would direct him when to buy or sell. He was a short-term investor, in other words, the speculator who was willing to take bets with great stakes. He described financial markets as chaotic, where people – whose reactions are based on their emotions – do not use logical analysis.
He also claimed that investors in the market influenced one another and acted like the herd. When one would move, the rest of the herd would follow him. He said that he also followed the herd but never missed a chance to take the leading position.
Even though he had a rough time during his carrier with lots of ups and downs, he made a lot of people rich in the end by speculating with billions of dollars. He was one of the wealthiest investors in the world.
The fortune he collected allowed him to work only partly in his investment company and spend more time devoted to his Open Society Foundation by donating money worldwide.
He also played an active role in politics by writing and lecturing on different subjects, like human rights education, political freedom, and the United States' role in the world.
Soros describes himself as a financial, philanthropist, and philosophical speculator.
George Soros Quotes:
The financial markets generally are unpredictable. So that one has to have different scenarios… The idea that you can actually predict what's going to happen contradicts my way of looking at the market.
Well, you know, I was a human being before I became a businessman.
Markets are constantly in a state of uncertainty and flux and money is made by discounting the obvious and betting on the unexpected.
I'm not doing my philanthropic work, out of any kind of guilt, or any need to create good public relations. I'm doing it because I can afford to do it, and I believe in it.
I put forward a pretty general theory that financial markets are intrinsically unstable. That we really have a false picture when we think about markets tending towards equilibrium.
Throughout the 19th century, when there was a laissez-faire mentality and insufficient regulation, you had one crisis after another. Each crisis brought about some reform. That is how central banking developed.
Stock market bubbles don't grow out of thin air. They have a solid basis in reality, but reality as distorted by a misconception.
George Soros Portfolio (summer 2014)
| Ticker | Company | Industry | Shares |
| --- | --- | --- | --- |
| YPF | YPF Sociedad Anonima | Oil & Gas – Integrated | 13,783,638 |
| CNX | Consol Energy Inc | Coal | 5,088,283 |
| FB | Facebook Inc | Online Media | 1,841,260 |
| AAPL | Apple Inc | Computer Hardware | 1,833,764 |
| AIG | American International Group Inc | Insurance | 1,802,717 |
| AAL | American Airlines Group Inc | Airlines | 2,534,188 |
| LVLT | Level 3 Communications Inc | Communication Services | 1,787,306 |
| MSFT | Microsoft Corp | Application Software | 2,224,366 |
| INTC | Intel Corp | Semiconductors | 3,906,048 |
| TWC | Time Warner Cable Inc | Communication Services | 442,393 |
| EDU | New Oriental Education & Technology Group Inc | Education | 2,409,000 |
| PSX | Phillips 66 | Oil & Gas – Refining & Marketing | 1,234,822 |
| TIBX | TIBCO Software Inc | Application Software | 5,780,618 |
| CELG | Celgene Corp | Biotechnology | 688 |
| SYK | Stryker Corporation | Medical Devices | 1,678,108 |
| CLI | Mack-Cali Realty Corp | REITs | 4,005,539 |
| GOOG | Google Inc | Online Media | 194,489 |
| DOW | Dow Chemical Co | Chemicals | 825,792 |
| HTZ | Hertz Global Holdings Inc | Consulting & Outsourcing | 1,522,272 |
| VRX | Valeant Pharmaceuticals International Inc | Drug Manufacturers | 472,187 |
Read in detail George Soros's biography on the forex.in.rs website.