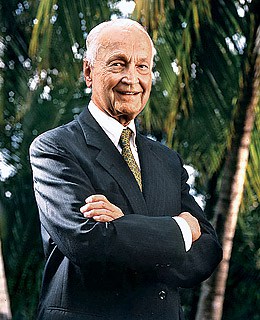 Born (29 November 1912 – 8 July 2008), John Templeton was an American, British investor, banker, fund manager, and philanthropist.

John Templeton was born in Winchester, Tennessee, in 1912. To continue his university-level education, he got a scholarship from a low-income family, but he was a good student.
He was one of the best students of economics at Yale University. He graduated in 1934, right in the midst of the Depression. He mastered at Oxford two years later. When he returned to the USA, he worked in a New York-based Fenner&Beane company, where he was a trainee.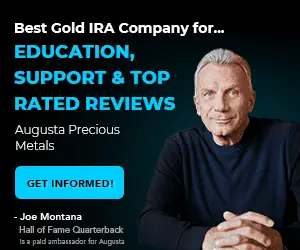 John Templeton was a co-founder of a company known as Templeton, Dobbrow & Vance at the end of the Depression in 1937. Their company became worth about 300 million dollars quickly, and under their management, they had 8 mutual funds. John Templeton founded a fund in the Bahamas in 1954. The old company changed the name not long before Templeton sold his share of the company in 1962.
He was known for creating successful funds during his career. In 1992 the Franklin Group bought his funds. Queen Elizabeth II made him a knight, as he was a naturalized British citizen, because of his great achievements.
His John Templeton Foundation is one of the world's most recognized foundations that donate most of its funds to scientific research.
John Templeton trading style
His investing methods were by many carved during the time he studied, as it was during the Great Depression.
He was looking to buy stocks of companies around the world. He saw an opportunity to profit by acquiring many small companies that were low priced with a good long-term perspective.
He made success with stocks that other investors would bother to research. He found those companies through his connections that would gather at his Lyford Key Club in the Bahamas – his home – where he would discuss with them about that sort of companies nobody would want to look at in terms of investing.
He preferred communicating with his friends and other investors at his own terrain, literally his own, in a casual atmosphere at his Lyford Key Club, rather than in the Wall Street, where everything was fast, and the information was way too formal, which – for him – meant that the information was not accurate. Therefore, he would create an attractive ambiance for the people who would gladly discuss matters with him. He saw people as the power for his research.