What is Hulu?
Hulu represents a leading premium streaming service offering live and on-demand TV and movies similar to Netflix. In addition, Hulu is a loved OTT platform, and people enjoy different shows, movies, and documentaries.
Apart from just watching, there is a back story of everything, and Hulu displays signs of significant profits. So, of course, who wouldn't want to be a part of the same, but is Hulu publicly traded? Sadly, no, the streaming platform doesn't have any shares opened to the public market.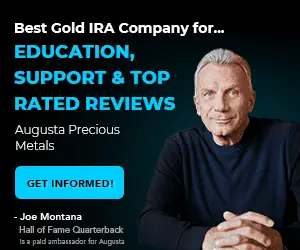 Hulu, a term derived from the Chinese word meaning 'interactive recording.'
Who owns Hulu stock?
Hulu is a privately owned joint-venture that is not a publicly traded company, and there is no stock price for Hulu. However, the owner of Hulu is Disney which secured a 67% majority stake after it acquired 21st Century Fox in March 2019.
Hulu brought itself into the industry with a joint venture that included Facebook, Microsoft, NBC Universal, MySpace, and Yahoo!. In the United States, they began streaming in March 2008. In addition, Walt Disney, after identifying its potential, began investing in Hulu in 2009, which further led to buying.
By 2020, Disney had the most share lying at 67%, whereas Comcast had 33% in hand. It is estimated in the year 2024, Disney will take over the pending percentage from Comcast via a signed agreement. This deal will make Disney the sole owner with absolute rights.
How much is Hulu stock?
Hulu stock does not exist because Hulu is a privately owned joint-venture that is not a publicly traded company. So, there are no ticker symbols for Hulu, and there are no stock prices.
As mentioned above, there is no establishment of stocks for trading. Therefore no pricing is determined. There is also no stock ticker for Hulu, so that you won't find it at established marketplaces such as NYSE. A gateway is still open, though, since an indirect way to invest in Hulu would be buying stocks of either Comcast or Disney. These are the companies that own Hulu.
So to sum up again:
Is Hulu a publicly-traded stock?
No, Hulu is not a publicly traded stock because Hulu is a privately owned joint-venture that is not publicly traded and does not have a stock ticker symbol.
Can I buy stock in Hulu?
No, you can not buy stock in Hulu because Hulu is not a publicly-traded company and does not have a stock ticker symbol. However, if you believe that streaming services will show growth in revenue in the future, you can invest in similar companies such as Disney, Comcast, Netflix, AT&T, ViacomCBS, etc.
Indeed Netflix is the leading OTT platform, and it seems like there's no replacement to it. Hulu, just like them, is a growing platform with viewers increasing every minute. With the arrival of new content, their demand is constantly rising due to the same quality. But why do Hulu share in particular? It is because, in 2019-20, they gained over 10 million subscribers just in America.
Hulu vs. Netflix
Here are a few differences between Hulu and Netflix:
Pricing: Hulu's basic package is $5.99, the standard group is $11.99, and the premium package is $54.99. On the other hand, Netflix's primary collection is $8.99, the standard box is $12.99, and the premium package is $15.99.
US & Global Audience: Hulu's US audience is around 36 million. Their global audience is unidentified, whereas Netflix is more than double at 73 million US-based users and a whopping 193 million users globally.
Amenities: You can stream shows on both platforms. Hulu has both live sports and TV, whereas Netflix has neither.
Stocks of Disney
Can you buy stock in Hulu? You can do so via investing in Disney, as the company (NYSE: DIS) has 67% of shares and is estimated to have 100% by 2024. In addition, the 20th Century studio, along with Fox's programming library, was purchased under the very same deal. With this opportunity, Disney opened their doors to various content apart from just belonging to kids.
Disney now has a complete bundle that includes different platforms such as Hulu, Disney+, and ESPN Plus for $12.99 in the USA. Disney+ just alone had over 28.6 million subscribers during the three initial months, between 2019 to 2020.
Why invest in a video streaming platform?
People love video streaming platforms such as Netflix and Disney+ to invest in their increasing demands and incomes. For example, Disney gets its income in massive numbers from Hulu, Disney+, and ESPN+. After the pandemic, the need for such platforms has increased more.
Investors believe they will benefit in heavy numbers because of entertainment while staying in home comfort. In addition, several other companies, such as AT&T and Comcast, are also trying to lay their foot under the door, just like Disney considering the situation. So it is fair to say Disney made the right step in November of 2019 and has gained many benefits.
Why invest in Disney stocks?
The reason why people like Disney stocks more than Netflix is because they're a lot cheaper. Not only that, their proven record as a dividend payer has gained the trust of a lot of investors. They paid their dividends last in 2020 January and had to stop afterward due to the mega losses of $4.996 billion in a quarter due to COVID-19.
In 6 months, their revenue fell by over 2.5 billion dollars, and their profits were down by over $2.5 billion. To recover the losses from the shutdown of Magic Kingdom, they genuinely need to work hard to raise the earnings of their streaming platforms. But, regardless of the temporary storm, we all know the company has fantastic potential, with some significant assets.
Why invest in Comcast stocks?
If you're willing to invest in Hulu temporarily, then Comcast would be the way to go since there is a high chance Disney will take over their share. Comcast also has the streaming service Peacock in their hands, NBC Broadcast, Dream Works, cable networks such as MSNBC, CNBC, and the USA.
One should never underestimate Concast regarding revenue and profits because they had a gross profit of $9.252 billion in a quarter as reported in June 2020, income of $4.467 billion, and gains worth $23.715 billion. So if you want safer shares in a company with a substantial value, with an added advantage of affordability, Comcast is the way to go for Hulu company stock.
Hulu Alternatives: Companies you can invest in
There are a lot of companies that are similar to Hulu and are also available in public. Hulu NYSE presence is zero, so why not go for these:
AT&T isn't just your network provider and the owner of HBO Max with its Warner Media subsidiary. The platform had over 36 million subscribers in the USA on the 30th of June in 2020. Unfortunately, though, their reports mentioned the 2nd quarter had only 4.1 million subscriptions. HBO Max and Warner Media, but the company also hold Michigan Bell, Pacific Bell, Turner Broadcasting, and many more prominent names.
The subscriptions pay them off big time with a cash flow of $12.059 billion, with the ending cash flow of the quarter at $6.991 billion. Their assets were also valued at $547.898 billion, and shares are also a lot cheaper.
Can I buy stocks in Hulu? No, you cannot, so why don't you go for Viacom since they are owners of the well-known Paramount Plus and ad-free streaming service on PlutoTv. Pluto had a massive rise in viewers between the years 2018 to 2020, and the interface still resembles that of a regular TV. Other ownerships in their hands include MTV, Nickelodeon, and Vh1.
Viacom had a gross profit of $2.79 billion and revenue of $6.275 billion, along with an operating income of $1.286 billion, all of it in a single quarter! Their assets were valued at $51.188 billion, with stocks being as affordable as $27.76.
OTT competition is constantly rising after COVID-19, and these well-established companies only make it tough for the new ones to survive. Netflix and Amazon both have subscribers in more significant numbers, but Hulu is still rising at an incredible pace. Though Alphabet might be planning to launch YouTube as a different IPO after the anti-trust lawsuit filed at the US Justice Department, both Disney and Hulu have a lot of room due to their prices.
What is the cost of Hulu stock? First, it is reliant on Disney in terms of public trading; there isn't any Hulu ticker to be launched into the market. So investing in Disney might be beneficial in just a streaming platform, but their overall share performance is also good.
Besides, Netflix, Amazon, and Alphabet have always been generally expensive stocks, so why not put your money into something well-known, has higher potential, and is affordable!