Sweet equity definition
Sweet equity is a financial instrument in the form of any options, non-monetary investment, that owners or employees contribute to a business venture. In other words, if you have a startup company, you will try to fund your businesses by compensating your employees with stock rather than cash. Sweet equity compensates management and employees for their effort.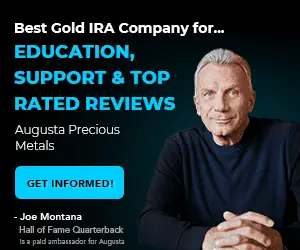 Different types of instruments are issued for sweet equity to increase the value of the management equity than other shareholders' equity, depending on how successful the investment is. The sweet equity can be issued as the rights to further shares, performance rights, restricted stock units, or options.
Typically the shares for sweet equity are issued to the management team only when there is a leveraged buyout (LBO) with a private equity(PE) partner. The sweet equity shares are usually issued at a price lower than other shares to motivate the management by offering higher profits. These shares will ensure that the management will get a higher share of the equity sale money on exit.
Explanation
The management is not likely to access the sweet equity money unless the investors, usually a PE fund, get the profit they require, meeting the performance criteria specified in terms of internal rate of return on investment (IRR). This is usually 30% for the investors. The management team should get clarifications from the investors on how refinancing, equity issues, dividends, partial sales, and fees will affect the IRR to prevent disputes later.
How sweet equity works
Other than money, owners and employees of a business also devote their time, resources to a business, and this investment is sweet equity. Since it is often difficult for startups and other entrepreneurs to offer high salaries to their employees who may be well qualified and experienced, they will use sweet equity shares to compensate their employees. It also helps to ensure that employees are rewarded for the risks they take. The employees hope to make a profit when the business is later sold. When homeowners make improvements that increase the property value, these are called sweet equity.
A company's directors and employees may be issued shares at a discounted rate to retain talented employees. Performance shares are usually issued when the performance targets are defined in terms of earnings per share or EPS, return on investment compared to the index, and equity return. The performance is usually measured over a period of several years. For example, the PE firms may insist that a minority stake in the companies they acquire is reserved so that the management team works to help the PE investors attain their goals.
Sweet equity for real estate and other assets
Construction and maintenance of the property, other assets like cars, boats require some amount of labor. When the asset owner is spending his own time and energy doing the construction and maintenance work, this is considered sweet equity. Sweet equity can be used to reduce the cost of owning property. For example, Habitat for humanity insists that property buyers spend 300 hours doing labor for their own home and others' home before they can take possession of the property. Similarly, landlords may give tenants a stake in the property if they do maintenance work. Some real estate investors can repair the property themselves, which is their sweet equity in the property.