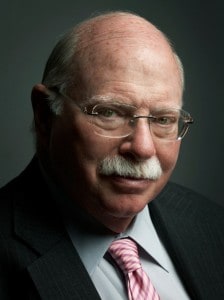 Michael H. Steinhardt
Michael Steinhardt is a New York-born investor who holds the Wall Street's record, with his partners, of 24% compound annual returns, which is more than twice than S&P 500 for more than 28 years. He deals well with different sorts of trades, long and short options, bonds, stocks, and currencies, and he had proved himself as a versatile investor.
He actually started showing his talents in economics before he was 20. He was born in 1941, and he finished high school at the age of 16 to graduate at the age of 19; he stormed through the Wharton School of Finance.
His career started at the Wall Street, where he worked at Calvin Bullock and Load Rhoades& Co mutual fund for several years. He worked as a researcher and analyst for seven years. He conjoined Howard Berkowitz and Jerrold Fine and started their own business under a New York-based company that they named Steinhardt, Fine, Berkowitz&Co. Steinhardt was the head of the group under whose leadership the company blossomed. But after Fine and Berkowitz left the company, it was renamed Steinhardt Partners.
After a loss in 1994, he gave it a try for another year, which was a success as his fund managed to gain 21% in 1995. That was the last year of his life as an investor.
After retiring from investing, he turned to humanitarian work. He worked at multiple universities as a board member.
Even though he was an investor who was usually investing long-term, on many occasions, he often invested short-term, but he was always backed up by a team of his analysts in such cases. He needed a team of analysts because with investing short-term, he was actually taking a risk because it was not the field of his expertise. His motto said that if you want to take risks and invest, invest big and reward yourself big. He thought that following intuition should not be ignored.
Michael Steinhardt Quotes :
Speculative joy, the joy derived from being right and being rewarded, may well be similar to the rush felt by a winning gambler.
Art is a form of asset. Hedge-fund managers who have made money fast should diversify into other areas.
Books about Michael Steinhardt :
Schwager, Jack D. (1993). Market Wizards: Interviews with Top Traders. 27 pages: Collins; Reissue edition. ISBN 0-88730-610-1.
Steinhardt, Michael (2001). No Bull: My Life In and Out of Markets. Wiley. ISBN 0-471-66046-9.