Bill Gross Bio
Who is Bill Gross?
Bill H Gross is a legendary bond investor who founded the world's largest bond fund as of 2014. Pacific Investment Management Company (PIMCO).
Bill Gross net worth in February 2020. is 1.5 Billion.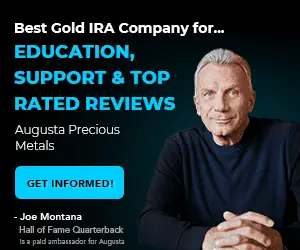 Bill Gross profile on Forbes is:
Gross co-founded PIMCO, an investment management firm, in 1971 and became known as a superstar bond fund manager.
He decamped in 2014, and joined Janus Henderson to manage a global macro bond fund; he retired in March 2019.
Gross sued PIMCO for wrongful dismissal in 2015. The case was settled in March 2017 for $81 million, which went to the Sue and Bill Gross Foundation.
In 2016, Gross' wife of 31 years, Sue, filed for divorce. She eventually walked away with over $1 billion.
Gross is a 1966 graduate in psychology from Duke University. He has donated millions to his alma mater for financial aid.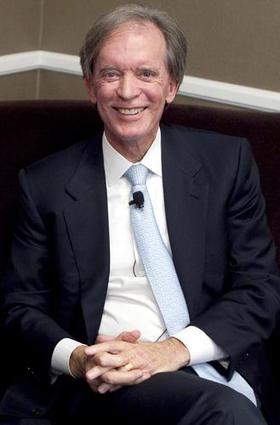 Bill Gross, or "King of bonds, "how some call him, is one of the most influential and followed investors in the bond market.
He was born in 1944 in Middletown, Ohio. He's studying at Duke University, where he got his degree in psychology in 1966. He was widened during his summer break, which he was spending in Las Vegas, playing blackjack like a professional. After graduating, Gross went to the military and served in Vietnam. When finishing his military career, he went to the University of California's business school, where he got his MBA in 1971.
Later in 1971, he started working for Pacific Mutual Life in Los Angeles as an investment analyst, during which time he got credentials for Certified Financial Analyst (CFA). After five years of working as an investment analyst, he got promoted to Assistant Vice President Position, managing fixed income securities.
He stayed at the Pacific Mutual for two more years. He then founded his own Pacific Investment Management Company (PIMCO) company, where he was managing director and a chief investment officer. Since its beginning in 1982, PIMCO has become the largest fixed-income Management Company in the world with fixed-income assets of 600 billion dollars.
His contributions in improving bond and portfolio analysis got him to be the first portfolio manager in the hall of fame, by Fixed-Income Analyst Society Inc (FIASI) in 1996.
William Gross trading style:
Gross believed that there are two fundamental rules in every long-term investment that will make the investment successful. Those are the capability to define and give a form of a long-term investment and getting the right structure with a portfolio over time."
for example, see how Bill Gross Tells Investors to Play Defense:
These rules are a basis for long-term investments and can be done by studying potential investment for three to five years and make the decision without emotions or greed for fast earnings. Using emotions as a tool to decide on your investment can be destructive and lead to bad business deals.

He also states that without good info about structural elements of investment, such as investment costs, risk-return management, asset allocation, and diversification, the investment can be lost.

Even though he has collected many different methods that he uses in investing, he is famous for his "braveness" to change the investment course without any hesitation. Although that sounds like the quality learned in Las Vegas sitting at a blackjack table, it brought Gross enormous fortune.
What happened to Bill Gross: Bill Gross retired in March 2019. Currently, he works in his Bill Gross foundation.
Why did Bill Gross leave Pimco?
Bill Gross left Pimco in September 2014 because of negative reports about his leadership, weak returns at Pimco Total Return.

Bill Gross has donated more than $700 million to charity, of which the current Foundation's $400 million is assets are a significant part. The Foundation annually gifts over $20 million to philanthropic causes but primary areas are: Humanitarian Efforts, Education and Healthcare.