Stock trading is not new, but how it is done keeps evolving rapidly. A few spare hours a day, a little investment and basic finance knowledge are not enough. Every day, a new indicator or tool in the market promises you greener pastures. The truth, however, cannot be far from it.
Whether a novice trader or a veteran, you know the critical role of trading charts. These charts may not be a mouse maze, but they can overwhelm you, especially when unaware of which ones to use. Traders keep jumping from one chart to another, creating a mess for themselves. In addition to that, you also need stock-scanning software, which can be a financial burden for independent traders. Some might even find the task of analyzing these charts daunting. What's the solution? The answer is TradingView.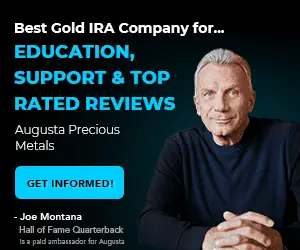 What is TradingView?
TradingView represents a trading chart analysis social network where traders can share and analyze Forex, stocks, charts, share analyses, and make simulations.   Launched in September 2011, TradingView is a web service and social network where traders can use its cloud-based charting services for better technical analysis.
Both new and experienced traders can use it for several services. Everything is available on this platform, from basic charting and research to deep information analysis. Remember that you must perform most trades outside TradingView, as only limited brokerages are currently linked.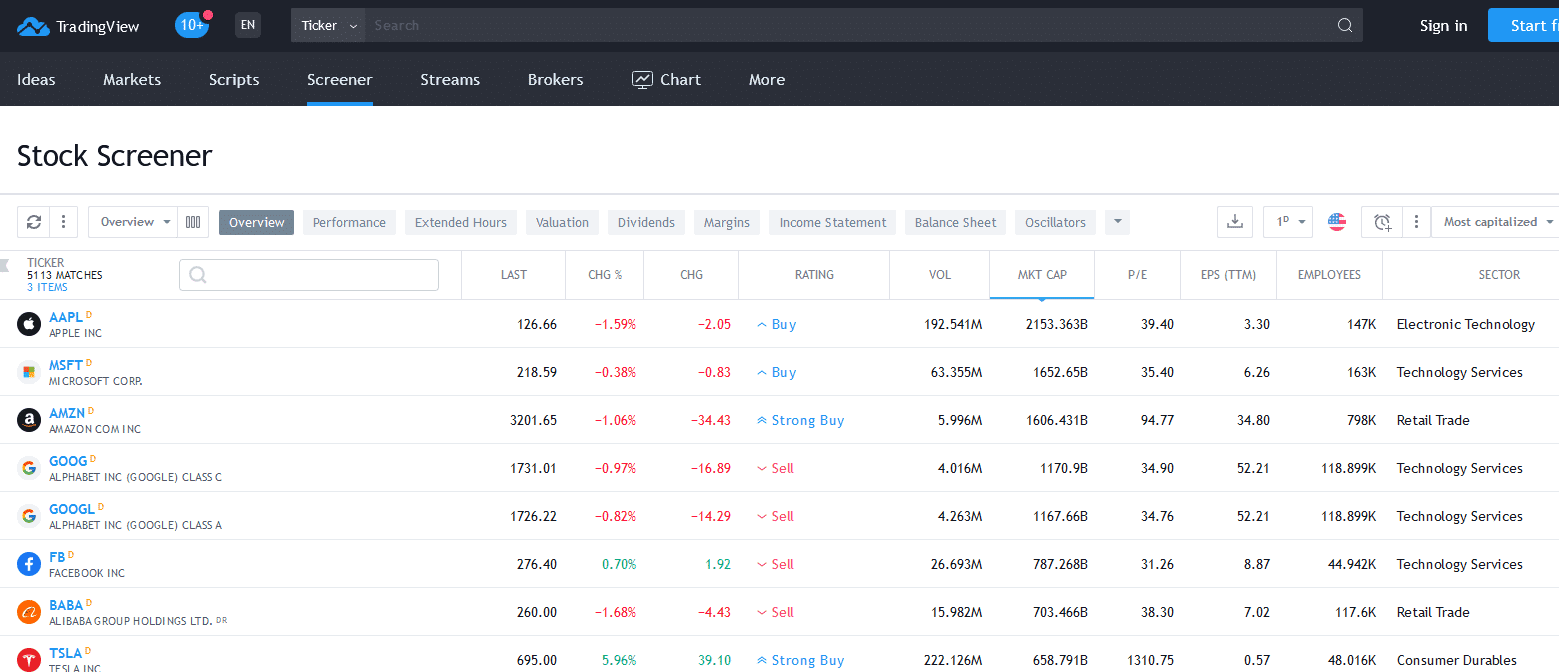 Is Tradingview free?
Tradingview is a free service for basic charting, research, and deep analysis of information. However, TradingView offers a paid service where traders get an ad-free version of charts, more indicators per chart, intelligent drawing tools, more than 100k+ technical indicators, etc.


Features Offered by TradingView
These are some of the crucial features that you will find on this platform:
HTML5 Charts:

HTML5 is a markup language to present and structure content virtually. On TradingView, you can use it to create charts. These charts can be simple or explicit based on your needs. You can create charts and track different markets to follow simultaneously ne or multiple stocks simultan completely customize these charts by drawing your own.

Server-Side Alerts:

Trading is seldom anyone's full-time job or the only source of income. Since you are not constantly hooked to your trading platform, it is easy to miss any critical movement. This feature on TradingView sends you real-time alerts whenever something happens outside your criteria. You can get it on your laptop, phone, or both. You have a choice of 12 different types of alerts that you can apply to your preferred tools and indicators.

Stock Screener:

You make better trading strategies when not psychologically burdened. This feature allows you to screen different stocks and find the ideal for your requirements, thus, decreasing the overall stress.

Customized Analysis

: Pine script is a programming language that TradingView offers to advanced users. You can use this language to build 100% customized indicators and charts from scratch.

Trading:

This feature is handy for new traders. You can indulge in paper trading (without real money) to trade several securities, including Forex, cryptocurrency, and stocks. No risk is involved, as you will create a profile without money. You can use this feature to practice before investing real money.

Broad Coverage:

TradingView gave you access to over 50 global exchanges and increased trading hours. This access will depend on the kind of subscription that you have paid for.

Active Trading Community:

In its true essence, TradingView is a social networking platform where traders can interact with each other. You will become part of a larger community that believes in exchanging ideas and strategies. You can even collaborate with others.

Extensive Knowledge Base:

Several informative podcasts are spread throughout the TradingView website. You will learn more about the art of trading on this platform.
Tradingview charts

TradinView offers a perfect stock-picking platform for both experienced and new traders. They can share, create, and collaborate with other traders on this platform using the cloud-based SAAS that TradingView uses. While it offers several advantages, TradingView still falls short in connecting traders to the most significant and global brokerages as they are not yet linked to the platform directly. This may cause inconvenience to many as you will be required to place your trades separately. 
Tradingview chart example for Bitcoin: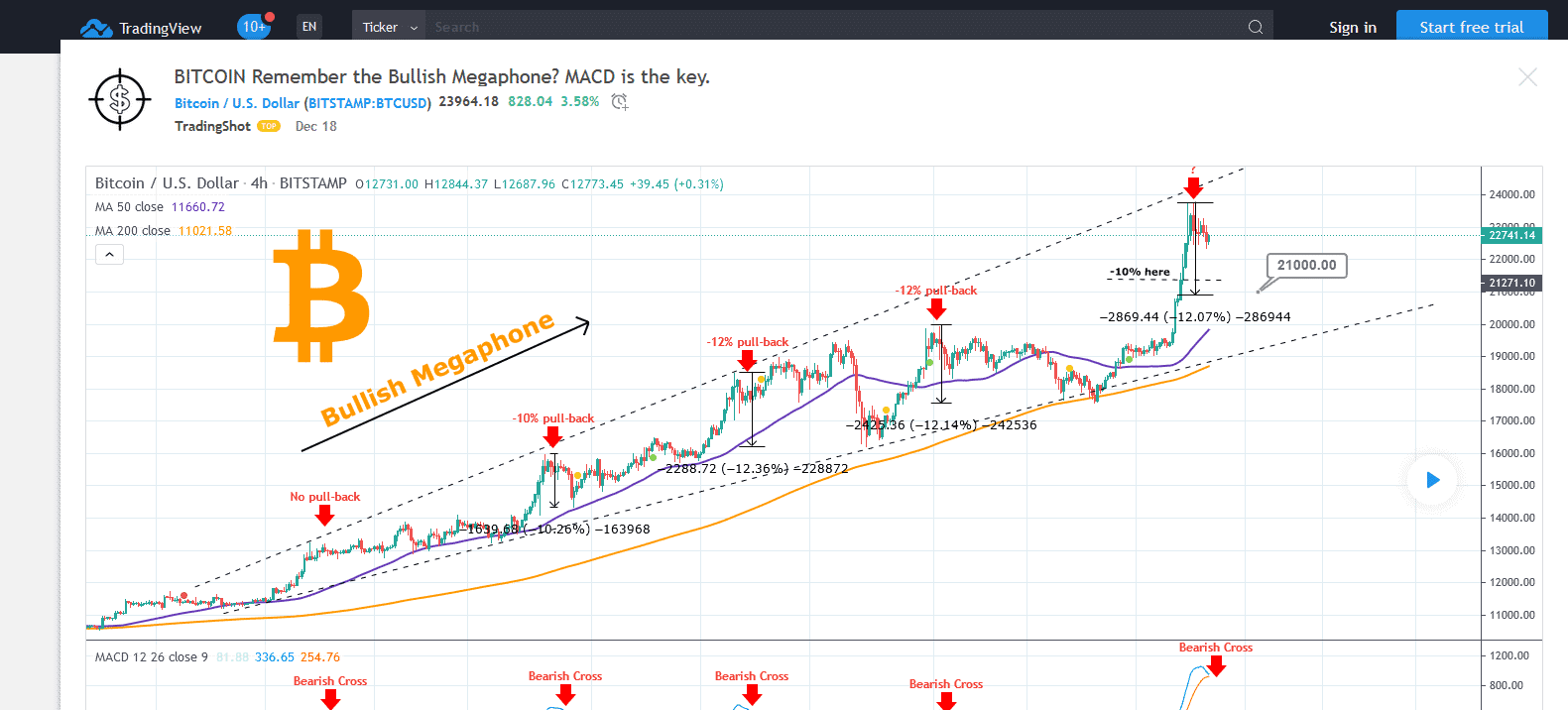 TradingView has a scripting language that traders can use to create or customize their charts. It is a versatile platform, and its popularity has grown among traders and investors since its launch.
You can use this platform to learn various things, as several educational videos are available. You can learn about new concepts, possible charts, market fluctuations, research outcomes, collaborate with like-minded traders, practice using paper money, and more.
Working of TradingView
When you land on the homepage of TradingView, you will be impressed by the exhaustive information provided there. You can access that without even signing up for an account. You can read about some of the most common currency pairs like EUR/USD, ETH/USD, and BTC/USD, along with NASDAQ, S&P 500, and the Dow, for free using the ticker at the top of the page. You can use this same ticker to search for a stock. You can filter your research very quickly as well.
Right after this ticker, you will see the most recent stories by top authors, stock news, market summaries, trending charts, and an economic calendar in the social media section. Everything will be up-to-date. You will come across comments by others, including established traders and investors. You can learn more about their point of view and add your own. This social media section is a massive pool of knowledge.
You can access the basic charting features offered by TradingView by signing up for a free account. You can use this feature to create market indicators and stock alerts.
TradingView Advantages

Ease of Use: TradingView is known for its user-friendly interface, which makes it easy for both beginner and expert traders to use.
Charting Tools: TradingView offers a vast range of charting tools and technical indicators, which are beneficial for technical analysis. Users can also customize charts to suit their needs.
Browser-based Platform: As a web-based platform, TradingView can be accessed from anywhere with an internet connection without requiring the installation of any software.
Paper Trading: TradingView provides a paper trading feature, allowing users to practice trading strategies with virtual money.
Social Networking: TradingView incorporates a social network where traders can share and discuss their ideas, strategies, and opinions about different financial markets.
Market Coverage: TradingView covers many markets, including stocks, forex, futures, cryptocurrencies, etc.
Alerts: Users can set up customizable alerts based on various conditions, such as price levels, indicators, or drawing tools.
Screening Tools: TradingView offers powerful screening tools that allow users to filter stocks, forex, or other assets based on custom criteria.
Multi-language Support: TradingView supports multiple languages, making it a global platform accessible to users from different backgrounds.
Backtesting Tools: TradingView offers tools that allow users to test their trading strategies against historical data to see how they would have performed.
Integration with Brokers: TradingView integrates with some brokers, allowing users to execute trades directly from the platform.
Reliability and Speed: TradingView is known for its reliable and speedy data delivery, which is crucial for real-time decision-making in trading.
Educational Content: TradingView provides educational resources for users to learn more about trading and investing.
Pine Script: TradingView offers Pine Script programming language for users who want to create custom trading strategies and indicators.
While TradingView offers so much to traders and investors, it falls incredibly short in one thing – lack of brokerages. Since only limited brokerages are linked to TradingView, traders cannot perform most of the platform's trades. Merrill is available through CQG API, along with Modalmais and Alor. With only these three brokerages, traders have no option but to perform most of their trades separately. You can also find some Forex and futures brokers, but the list is still limited.
TradingView Subscription
How much is Tradingview per month?
Tradingview offers three paid packages from $14.95 to $59.95, where traders can get an ad-free version of charts, more indicators per chart, intelligent drawing tools, more than 100k+ technical indicators, etc.
VISIT TRADINGVIEW
Please check the Tradingview Pro version.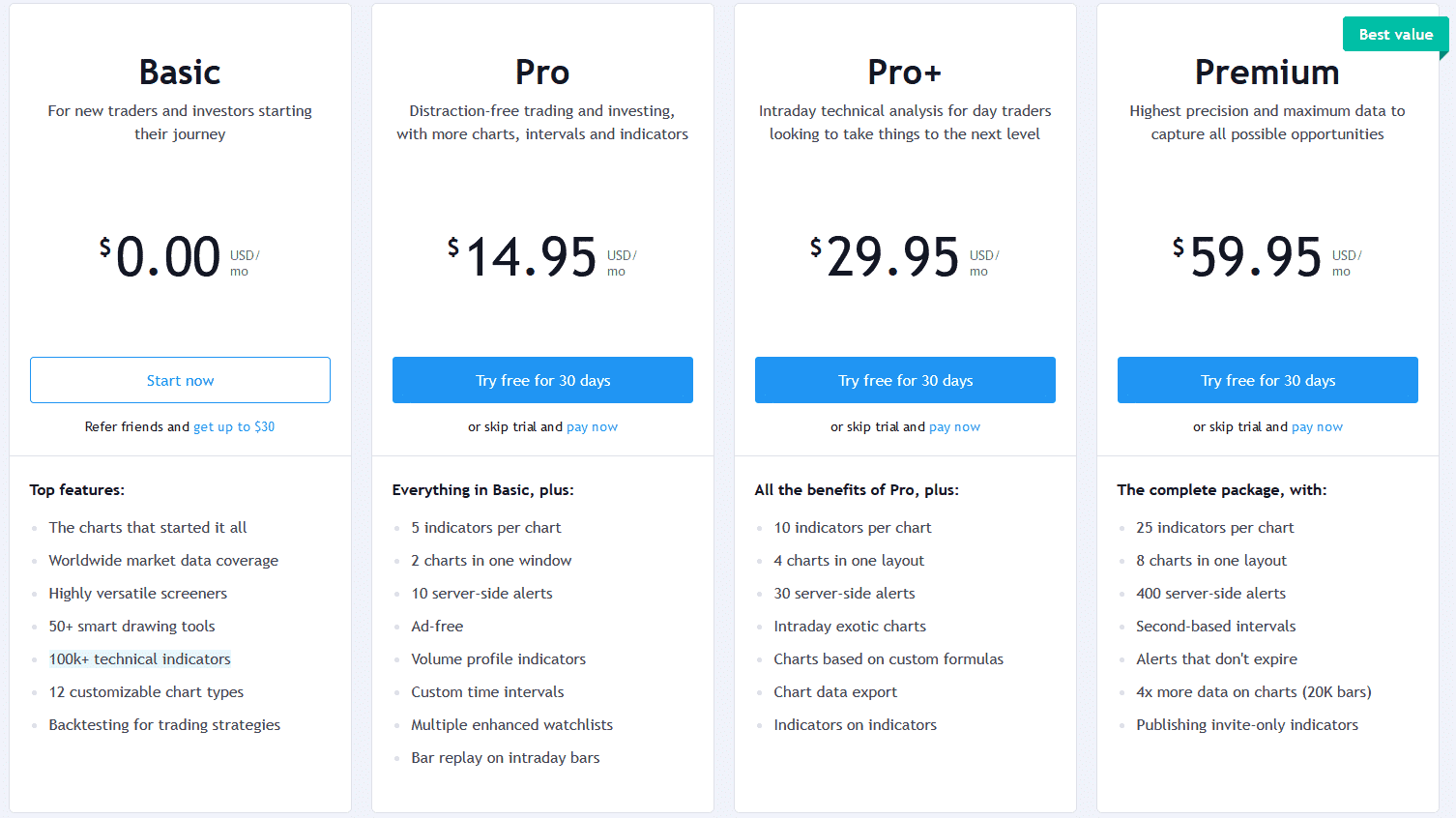 You will get four types of account options on TradingView: one is free, and the other three are paid accounts. You can pay for your account monthly, yearly, or bi-yearly. If you are unsure about upgrading your free account to a paid one, you can opt for a 30-day trial available for all paid accounts. You can choose from the following subscriptions:
1. Basic Account
The basic account is the free version you can get on this platform. Whether you are an experienced trader or just a beginner, it is always advised to use the free account before buying a paid subscription. It allows you to see how the platform works. Of course, this account will have limited features; for example, you can only get one chart/layout and one alert/3 indicator. This account gives you access to global data, economic calendars, and social communities. The downside is that you can't get access to customer support.
2. Pro Account
This account will cost you $9.95–14.95 per month. While you can still access a single chart per layout and manage your account on only one device at a time, you can customize your stock research. 
You will get five indicators and ten alerts for every chart. This account does not include SMS alerts and customer service, but you will get an ad-free account.
The monthly subscription will cost you $14.95, but if you buy the yearly subscription for $155.40, it will cost you $12.95. You can reduce the cost even more by option for a two-year subscription. It will cost you $238.80, which translates to $9.95 monthly.
3. Pro+ Account
With this account, you get more alerts and better customer service. Instead of one, you get up to four chart layouts and save ten layouts. You can even access the account from two devices. SMS alerts are still not available. This account gives you access to Kagi, points, figure charts, line breaks, and Intraday Renko. You can create your custom charts. You also get extended trading hours. 
If you pay every month for this account, it will cost you $29.95. By buying a yearly subscription for $299.40, your monthly expenditure on this account will be $24.95. If you want to reduce the cost further, subscribe for two years at $478.80. It will cost $19.95 a month.
4. Premium Account
You get access to all the features on this platform if you opt for a premium account. The number of charts per layout increases to eight, and you can operate your account on five different devices simultaneously. You get 25 indicators and can use up to 200 alerts per chart. You can access unlimited indicator templates, saved chart layouts, and enhanced watch lists. You also get priority customer support.
The monthly subscription is $59.95, a yearly subscription is $599.40 ($49.95/month), and a two-year subscription is $958.80 ($39.95/month).
Conclusion
TradingView is an active platform that provides a social platform for traders and investors. Along with charting, screening, and research tools, like-minded traders can connect and collaborate. You get a ton of information by just being on the TradingView platform. This is a great platform.
VISIT TRADINGVIEW