What is a Rule-Based Trading System?
The rule-based trading system is an algorithmic system that precisely defines fundamental and technical parameters for the open and close positions and calculates position size. Trading rules exist to help traders avoid overtrading, have an edge and trading plan, and increase the winning rate probability.
The rules must be simple, and all the traders must understand the technicality of the rules. These rules are generally tough to make an outsider understand. These rules are specific and not general and help one to understand all trading methods properly.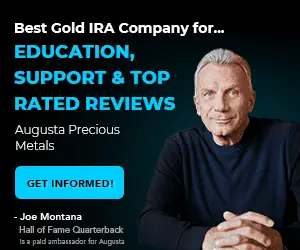 If you are a discretionary trader, you will use a rule-based forex trading system. Still, you will have the ability to be flat (sometimes you will not follow the rules) in correlation to the information that is accessible at present.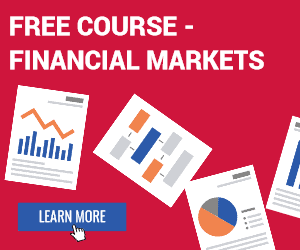 Many traders expect trading articles to read secret formulas, secret trading rules that will succeed if they follow those rules.
Rule-Based Trading System example
An excellent trading system needs to calculate and fundamental and technical parameters. Here is an example:
BUY EURUSD if the price is above SMA 200 on the weekly chart AND EU GDP growth>4% AND US GDP growth<1%
SELL EURUSD if the price is below SMA 200 on weekly chart AND EU GDP growth<4% AND US GDP growth>1%
Of course, day traders can not use fundamental indicators for short-time trading, except if they are particularly trading the news.
Forex fx engine rule-based position trading system use daily, weekly and monthly charts for trading and trades usually use fundamental and technical approach. Trading duration is usually several weeks.
Rule-Based Trading System development steps

Before moving into the rules and other things, one should follow forex trading. Let us understand its psychology and some simple steps or rules to understand the forex trading system.
1. SWOT analysis: Before doing anything, one must know themselves absolutely. Therefore, a SWOT analysis is critical to know your strengths, weaknesses, opportunities, and threats. Knowing these personality traits will help you figure out the trading measures and rules you should follow to rescue yourself from any monetary damages. This analysis will also prepare you mentally and emotionally to remain objective, disciplined, and patient towards the tradings. Also, it helps you to have realistic expectations from the tradings done by you.

2. Goal settings: Setting a realistic goal is a tough and primary thing to do. So, you can keep a tab on your trading skills and rules. Now, financial goal setting means sitting down with your calculator and understand the path to be taken to achieve a certain amount of financial returns from the investments you intend to make shortly. This will also help you to understand the frequency of your investments. Also, do not forget to count some financial losses in the trading system as we all know; investments are subject to market risks.
3. Financial status: Make sure you have a sufficient amount of cash for your regular tradings. Now, this means you need to have enough not just for your investments but also for your daily uses and a sufficient amount of money saved with you for your future uses. In case of losses during the investments, the market remains very uncertain.
4. Selection of investments: Although we know any investment has a very high risk of losing money, saving and getting high returns from investments is always our goal. Therefore, the selection of a relatively harmonious market or investment is always important. To do that, choose a few currencies which relatively have lesser chances of value fall. Invest these chosen currencies in different time frames and markets for a few days to understand the movement of the in-flow and out-flow of the money. Repeat this process with other currencies as well to see what works best for you. Once you have your pair of currencies sorted, start reading and listening to news regarding the chosen pair of currencies and maintaining a chart to understand the currencies' movement better.
5. Testing methodology: Before jumping into the main pool, test your methodology or system for some days by making smaller and lesser investments of your selected currencies in the selected markets. This will give you a fair knowledge of whether your chosen method, market, and currency are complementing each other or not. Sometimes, the support and resistance are not enough to turn back save yourself from a falling market; having said that, set and choose a system that can give an edge to your trading capabilities and build with the concept of support and resistance.
6. Limit settings: Before starting with your forex investment, calculate and know your limit so that you face minimum loss in case the market starts running against you. So, use the risk-to-reward formula to calculate and set your investment limits. Now, after determining the limit, you also need to know how to stop your investments from facing losses. Always stop investing in a certain market at least 20 pips from the entry point of your investments. This process will make your investment into the standard lot. But, to stop facing losses when your chosen investment market is falling, you need to shift from the standard lot to the mini-lot. Now, you will enter the mini-lot once you reduce the size and maintain a 2% risk-to-capital rule.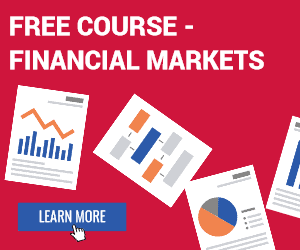 Now, to know our financial losses, you can also prepare and maintain a market chart that will give you a fair idea of the movements in the market. Also, make investments into any market by keeping 25% of the Daily Average true range (25% from Daily ATR) from the entry-level. This will ensure your 2:1 profit-to-loss ratio.
7. Dealing with loss: Suppose, even after following every corner of the set rules and system, you tumble down the market slope, do not give up, and be upset. We all the market is bouncy, and maybe it was not your day, or maybe you gave a wrong entry even after being diligent. Keep your patience, monitor the market fluctuations closely and then, and head back into the market with better support and resistance.
Rules trading systems conclusion
These basic rules help traders to get an accurate idea of the investments and the net results. Thus, it also helps one to do better money management. And in case any losses occur, then recheck or change the technical indicators used to set the rules or the system. Often, people think by following a definite system, there will be no loss at all. Still, traders would have been richer than their wildest dreams if that had been the true scenario. So, obtaining and following a good trading system will only help you follow your passion for trading without facing any monetary losses. You can modify some of the forex trading system rules to improvise and upgrade your forex trading and tractions skills once you become immensely successful and experienced in this field.