A lot of traders risk several percent per trade and more. In that case, if volatile markets make huge spikes, your can burn your account and sometimes even make the balance negative. I had a problem eight years ago when the Swiss soared 30% in just a few seconds.
Is it Possible to Owe HF Markets Money?
No, it is impossible to owe money to HF Markets because the company has implemented a negative balance protection policy, meaning no customer can end up with a negative account balance. In other words, if your trading costs exceed the funds you have deposited into your trading account, the platform will automatically block any further transactions and freeze your account until you top up the required amount to cover the deficit.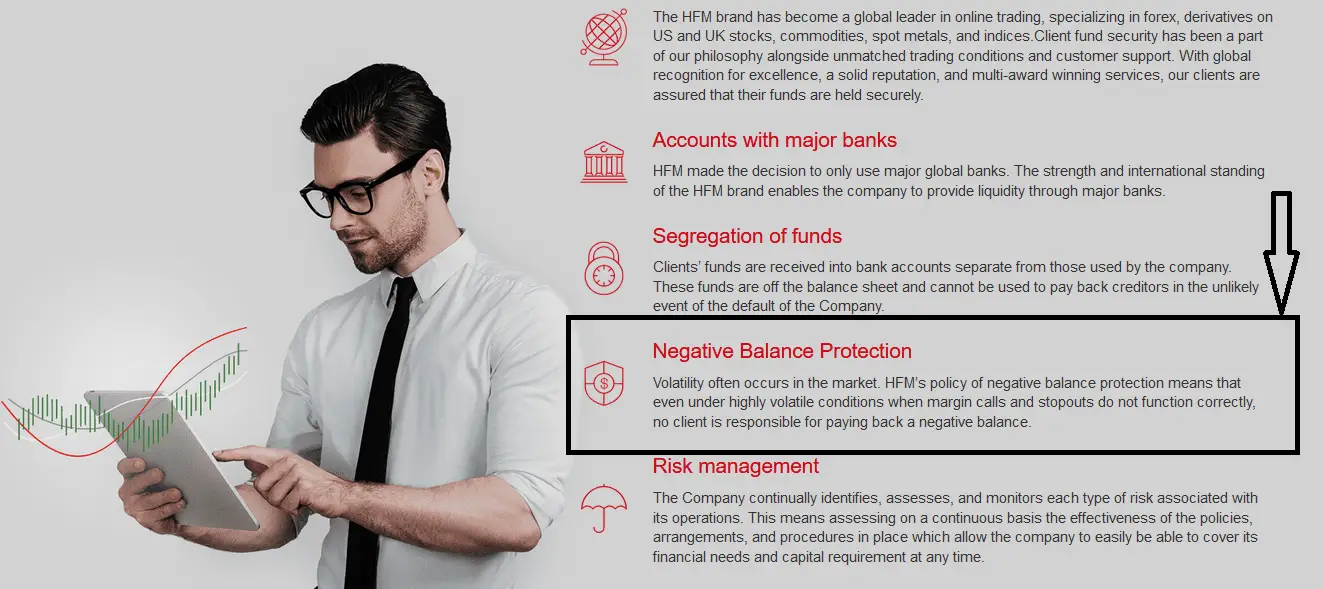 This critical policy implemented by HF Markets is designed to ensure that customers do not end up owing money to the platform due to unanticipated market fluctuations or events. The company also monitors customers' accounts on an ongoing basis. It will take steps as necessary to protect its clients from losses caused by adverse market changes or other unexpected occurrences.
The company has also taken great pains over many years of experience developing its risk management system, "HFX Risk Manager"."This system allows customers to control their risk exposure by setting predetermined stop loss and taking profit levels for each position they open on the platform. The HFX Risk Manager is an effective tool for mitigating risks and protecting customers from potential losses caused by sudden market movements or other unforeseen circumstances.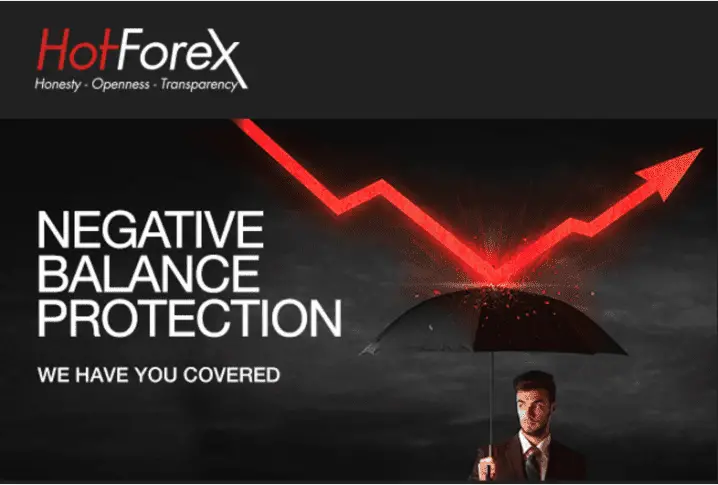 Overall, HF Markets has taken various measures to protect its customers from incurring any debts or losses due to unforeseen market fluctuations; this includes its negative balance protection policy and its advanced risk management system, "HFX Risk Manager." By implementing these measures, the company ensures that customers can trade confidently without fear of owing money, regardless of changing market conditions.
Please read the HF markets review to learn more about HF markets accounts.