Is Request Network a Good Investment?
Request Network Coin is not a good investment because any coin does not have instrict value, and does not offer valuable products or services. The future of any tradeable asset can not be predicted precisely. Investors must understand the market movement of REQ and make sure they are willing to take the risk before investing in Request Network or REQ tokens.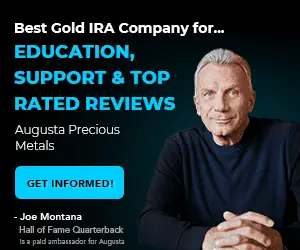 The potential of an investment being good or bad depends upon the technical analysis conducted by the investors and their risk appetite. Being a highly-volatile tradeable asset, cryptocurrencies like REQ can have a wider and more frequent price movement. Therefore, it depends on the individual critical analysis if REQ will be a good investment or not.
Why is REQ Going Up?
REQ is not going up at present. It is being traded below its all-time high but above its all-time low.
REQ has shown improvement from its last bearish trend that remained for more than two years. It is currently being traded below $0.12. There are speculations that it will take an uptrend in the future when the market situation gets better.
REQ Price Today

There are approximately 999 million REQ tokens in circulation with roughly $151 million in market capitalization. The Request crypto had a great start when it crossed the price level of $1 in less than six months of its launch. 
What Does Request Network Do?
Request is a secure platform for sending and receiving money through a decentralized platform. The REQ token is the official currency of the network that is used to make payments towards the fees for the transactions made.
The Request network runs on the Ethereum network, which is peer-to-peer and decentralized. This eliminates the scope of any third-party involvement in making transactions global in different currencies, making them more secure. 
Is REQ on Coinbase?
Yes, the REQ token is available on Coinbase.
On 11 August 2021, Coinbase added REQ to its platform. Coinbase users can buy, sell, exchange, or hold (in Coinbase wallet) REQ cryptocurrency. It is available for users only in those regions where Coinbase can be accessed.
How Long Has Request Been on Coinbase?
Request has been on Coinbase since August 2021. 
Coinbase is a cryptocurrency exchange based in America. It was launched in 2012 and is available in more than 100 countries, where users can buy, sell and store different cryptocurrencies. REQ was added to this exchange in August 2021 with a few other cryptocurrencies.
How Does Request Network Make Money?
How Do You Buy Coin Requests?
REQ or Request token can be bought and sold on cryptocurrency exchanges where it is listed.
REQ is listed on many crypto exchanges, like Coinbase, Binance, Bybit, WhiteBIT, OKX, and more. Users must register with exchanges and set their payment methods to purchase these coins. They can also check other exchanges to know if they have REQ listed on their platform or not.
These exchanges provide a safe and secure platform for buying and selling crypto. Traders can also hold the currency in their wallets.
What is Request Token?
Request token or REQ is the official token that can be used to pay for the transaction fees on the Request network. 
Request network allows its users to make secure peer-to-peer decentralized payments using global currencies. REQ is an Ethereum token, the legal token that empowers the network and is used as a mode of payment for the fees of transactions on the network.
Can You Stake Request Network?
REQ or Request token can be staked on crypto exchange platforms like Bancor.
Staking is a common technique used by crypto investors where they can support a blockchain network by committing their holding of cryptocurrencies. This energy-efficient technique can be used for cryptocurrencies that follow the proof-of-stake model. Staking benefits the investors by generating better interest. 
Is REQ an ERC-20 Token?
Yes, REQ is an ERC-20 token. Being an ERC-20 token, REQ can be safely stored in software cryptocurrency wallets like MetaMask, Ledger, ImToken, and more. 
The property of fungible tokens that makes them equal (all tokens falling in the same category) in terms of value is known as the ERC-20 standard. This implies that at any point in time, one token of a particular type will have the same value as the other in the market.
This property helps prevent any discrepancy in the value of the tradable token. REQ is also one of the many ERC-20 tokens.
Where Are Request Networks Stored?
Request network uses the Filecoin enabled IPFS (InterPlanetary File System) to store the data on the network.
IPFS is a commonly used blockchain file-sharing system. Since blockchain requires sharing and storing large files, this system can support performing the task more efficiently. It uses the peer-to-peer protocol that removes third-party involvement, making it safer to share and store data.
Because of the IPFS's natural compatibility with the blockchain, the Request network uses this system to smooth and safely store data on its network.
Does Coinbase Have REQ?
Yes, Coinbase has REQ. It was listed on the exchange on 11 August 2021.
When Was Request Added to Coinbase?
Request cryptocurrency or REQ token was added to Coinbase on 11 August 2021.
Will REQ Coin Go Up?
Many forecasting websites and software wallets predict that REQ has the potential to go up. However, these predictions are based on individual analysis and historical price data, which cannot guarantee any tradable asset's 100% success or failure.
Cryptocurrencies are highly volatile tradeable assets. Every investor or trader conducts their analysis based on technical tools, historical price data, and prevailing market conditions. Such analysis gives the investors an idea of how an asset may perform in the market in the future.
It is wise to know that such predictions may not turn out correct as a highly volatile asset like the cryptocurrency can change course within seconds. In the case of REQ, the crypto can experience a bullish market if the Request network attracts more traffic and hence the increase in the use of REQ coins. This will eventually increase the demand for the coin, attracting more investors and resulting in REQ going up.
Where Can I Buy Crypto REQ?
REQ crypto can be purchased from any cryptocurrency exchange where it is listed. These exchanges include Binance, Bancor, Coinbase, Bithumb, KuCoin, Gate.io, WazirX, Nominex, Pionex, and more. 
Cryptocurrencies like REQ can be purchased and sold on regulated crypto exchanges. These platforms are designed to trade digital currencies with other assets, like fiat money. Like other exchanges, traders must open an account with these exchanges and upload a payment method to buy and sell assets.
Some of these exchanges, like Coinbase, also have software wallets where traders can hold their cryptocurrencies easily.
How Do I Sell REQ?
REQ crypto can be sold on the exchange platform where the trader holds the coins. 
Traders hold cryptocurrencies like REQ on the exchanges where they are bought or invested. On the same platform, they can sell their REQ holdings whenever they seem the time is right for taking a selling position. 
These exchanges reflect the real-time market prices, allowing traders to make better selling or buying decisions. Proceeding from such sales is transferred to the respective accounts or traders registered with the exchange. Through these exchanges, they can also exchange their REQ holdings for other digital assets.
What Exchange Has REQ?
REQ is listed on many exchanges, like Binance, Bancor, Coinbase, Bithumb, KuCoin, Gate.io, WazirX, Nominex, Pionex, Tokyocrypto, Bitrue, CoinEx, CoinDCX, and more.
REQ crypto is listed on many exchanges, some of which are mentioned above. Traders can simply visit the exchange website to check if the crypto they wish to trade is listed. These exchanges facilitate traders and investors to buy, sell, and hold digital currency.
Can You Sell REQs In Halo 5?
Yes, players can sell REQs (Requisitions) in Halo 5.
REQs in Halo 5 refer to the requisition system. With this system, players can get in-game bonuses and other perks. There are different types of requisitions, like arms and ammunition skins, and single or multiple-use requisitions. These requisitions can be sold through the 'Requisition' tab on the gaming website. 
What is Request Coin Used For?
REQ is an Ethereum token, which is the official currency of the Request network. It powers the network and facilitates the payments towards the fees of transactions on the platform.
The REQ token was launched in 2017 and is an ERC-20 token. The network was developed to establish a system that could make international transactions efficient. This platform came with the emergence of the decentralized economy. 
How Many REQ Coin Are There?
There are approximately 999.84 million REQ coins in circulation at present.
There are approximately 999.87 million coins, out of which 999.84 million are in circulation. It has a market capitalization of $149.887 million. 
Does REQ Coin Have a Future?
It is not impossible for REQ to have a brighter future, that is, to follow a bullish trend in the future. Many forecasting websites predict that REQ will show an uptrend in the future, in the long term.
REQ is a type of cryptocurrency that is an asset group considered to be highly volatile. This means there are frequent and wider price movements in the price level of such assets. This crypto has performed before, as seen from the historical price data. As per the predictions of many forecasting websites, REQ may show better results in the long term.
What is Request Crypto Used For?
Request crypto or REQ, an Ethereum token, is the official cryptocurrency of the Request network. It powers the network and facilitates the payments towards the fees of transactions on the platform.
On the Request network, users can make decentralized transactions, and send, receive or request money that is secure and free from any third-party involvement. This network allows the transaction in global currency denominations. To make such transactions, users have to pay transaction fees that are paid with the REQ token, which is the official cryptocurrency of the network. 
How Do I Trade in REQ?
You can trade REQ tokens from any cryptocurrency exchange where REQ is listed. You can also convert REQ to ETH and then sell it in an exchange.
To trade REQ, traders must select a crypto exchange, buy ETH on it, and send it to their specific address. From the same platform, they can convert their ETH into REQ tokens. On the contrary, traders need to convert REQ to ETH to sell them on an exchange.
A critical piece of advice here is that traders should hold their cryptocurrency in software wallets. This facilitates the safer holding of digital currency. One can easily transfer their bought token to these wallets from the exchange and vice versa.
How High Will REQ Coin Go?
The maximum price level that REQ has reached is $1.18. This happened in January 2018, just a few months after its launch.
REQ was launched in 2017. After its launch, crypto experienced a bullish trend where it crossed the $1 price level from its initial price level of $0.052 in October 2017. After reaching an all-time high, REQ entered a bullish trend and remained in the downtrend for the next couple of years.
It was February 2021 when REQ started to show some improvement. Later, it was listed on Coinbase, which led to a sudden hike in the price. It is predicted that later in the future, REQ may again reach its all-time high.
How Do You Get REQ on Binance?
REQ can be bought on Binance like on any other cryptocurrency exchange. Traders need to first register with the exchange and upload payment details. After successful registration, traders or investors can buy or sell REQ on Binance.
Binance is a cryptocurrency exchange with many digital currencies and other assets listed on it. It shows the real-time price in terms of USD, allowing the traders to grab the opportunity and perform a successful trade.