The stock market is about studying and focusing on the same topic every day. Identifying huge gaps, searching for impetus, making a detailed list to watch, and performing as per techniques for good business. 
Each day is similar in this field. Practicing the same thing every day makes you perfect, and the more you get familiar with things, the more efficient you become. Recurrence makes you fluent with those techniques. Preparation will always give you profit. Study of techniques in Day Trading the "Gaps" or "Gappers" is important for the market victory!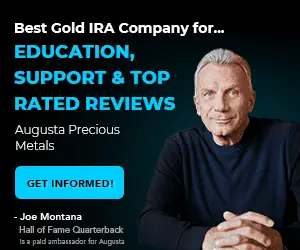 What is pre-market trading?
Premarket trading allows traders to buy and sell stocks before official market hours if the broker offers this option. Some brokers do not offer trading in the premarket at all. The premarket trading benefit is a possibility for traders to react to off-hour news and events.
Trading gaps bigger than 4% are beneficial, whereas Gaps smaller than 3-4% are generally coped up, but they are not in my interest. So the moment I get a propelling stock, I start looking for impetus.
I move forward to enter once I'm sure about my impetus. My Gap and Go! The technique is much identical to my Momentum Day dealing techniques. The only change among both of them is that the Gap and Go! The technique is particularly for deals between 9:30 am 10:00 am.
As the market starts to operate, I search for fast and simple deals. Gap and Go! is a fast stock market technique, which gets us some good deals till10 o'clock.
How to trade gap and go strategy?
Gap and Go strategy
Gap and go strategy represents pre-market trading strategy where traders follow these steps:
Go to BarChart Gap Up scanner.
Find assets where gap up or gap down are bigger than 3%.

Fast check economic news for each asset that you want to buy or sell.  Check is the news in correlation with this gap.
Look at the chart and confirm the current gap with the overall trend. If the price is above Daily SMA200, it is a signal to buy. If the price is below Daily SMA200, it is a signal to sell. 
Enter into trade in the first half-hour of the trading market (between 9:00 to 9:30 US market. )
Set stop-loss at last 24 hours high/low level.
Gap and Go Preparation to Enter 
 Shatter of Pre-market flags

 Opening Range Breakouts

Red to Green Moves
The Value of Float
Keep an eye on low float stocks. You can identify them by looking for home run potential marked on them. A stock having 10 mil shares moving and deals 1 mil shares in pre-market has dealt 10% of the float earlier.
As the market starts to operate, the chances of dealing with the whole float are much higher. This kind of stock can move 50-100% in a single day.
The best twist for a bigger runner consists of perfect impute, float, and retail dealers' ability.