What is copy trading?
"Copy trading" trading represents the use of mirror trading technology to copy the real-time forex trades (forex signals) of other traders. So, the trade will be executed when some trader creates a trade than in your trading platform. Beginner traders copy trades with more experienced traders using a mirror trading platform.
We described this practice in our article related to copy and paste trading.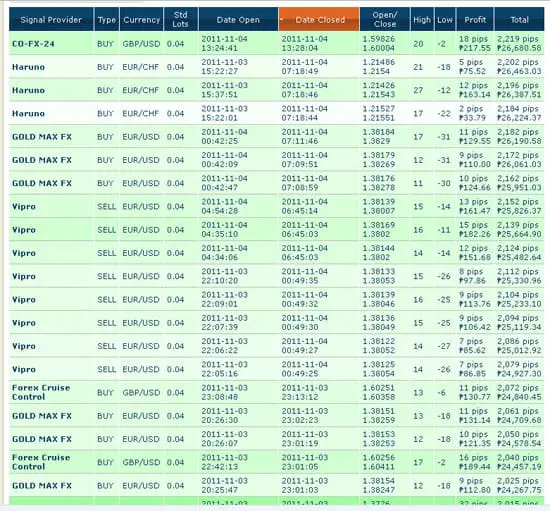 Is Copy Trading Legal?
Copy trading is a legal practice because there are no law obstacles when signal provider decides to share knowledge, opinion, and trading signals on one side. On the other side, the investor accepts the provder's terms and conditions.
The only problem that can exist is if your broker is not regulated. Copy trading is legal in many countries. However, it would help if you learned about the laws in your country to define the status of copy trading. I.e., In Belgium, you can do copy trading legally without any bounds.
However, the legitimacy quickly turns into a flaw if you continue copy trading with an unregulated broker. Hence, a broker that abides by the laws is your ideal bet for doing everything without any interventions. You can also lose out on your funds if you go forward with dishonest dealers or brokers.
One has to ensure that the trade is also legal. For instance, you can invest in forex in the U.S. only if your broker is adorned with a U.S. license. In conclusion, if the broker has another country's license, it is illegal in the U.S.A.
Several countries also try to regulate trading on their territory and provide licenses.
Turkey allows forex trading. However, the brokers need to go through a rigid authorization process before starting trading. Hence, it would help if you already traded with a broker qualified by this process, or the government would shut down your trade.
Is Copy Trading Legal in Malaysia?
Yes, copy trading is a legal practice in Malaysia for regulated brokers. This is because the government in Malaysia wants to regulate trading on its territory and can interfere in trader-broker disputes only if the broker is regulated on its territory.
Some websites write about how forex trading is illegal in Malaysia. However, we can not say that the copy trading practice is illegal if some country didn't give a license to a broker. We need to separate brokers' regulations with copy trading practices.
Why is Cryptocurrency forbidden in some countries?
Cryptocurrency is forbidden in some countries only because of the electric energy consumption of crypto miners. Additionally, no government can interfere in the crypto market because it is a decentralized way of trading, and there are no country regulations.
When talking about Cryptocurrency, you will have to be aware of many other factors for autonomy in trading. For example, Nigeria has several restrictions on the buying and selling of crypto that must be abided by by every citizen. In essence, crypto trading is allowed for most countries, but as mentioned earlier, the laws will vary from country to country. Hence, using a regulated and licensed broker for trading should be the first and foremost thing you do for trading.
Is Copy Trading Legal in the U.S.?
Copy trading is legal in the U.S. only if FINRA regulates the broker that offers copy trading. FINRA Regulates Broker-Dealers, Capital Acquisition Brokers, and Funding Portals.
Is Copy Trading Legal in the U.K.?
In the United Kingdom, copy trading is allowed and legal. However, the financial regulator/s statement has raised suspicions around this subject. F.C.A. in the U.K. proposed that organizations that provide copy trading products and services need to have a license to keep operating as an investment managers. That is because they usually manage clients' funds like investment managers, and hence, it will also be treated the same.
This makes your trading sessions more secure in the future. These companies don't manage your funds actively, but the F.C.A. considers them investment managers.
Your priority should always be getting a lawyer and researching law instead of stumbling on the middle path. Consulting is an ideal option to solidify your stance on trading and get more clarity.
Copy-trading — a perfectly legal and safe option for trading and certainly — not a scam! It is a process where you follow in the footsteps or trades to gain profits like them. That concludes the gist of copy trading.
Is copy trading haram?
Copy trading is not haram; it is halal. There are no interest elements between signal providers and investors during copy trading. However,  traders need to use swap-free accounts (Islamic accounts) overnight fee-free.
Copy trading is halal as long as different rules are abided by. Many brokers also provide the option of a halal trade account. For instance, eToro has a blog post dedicated to explaining why their accounts are halal. You can take more information from your broker.
The concept of copy-trading offers quick earnings for determined traders.
The first step is opening an account and adding some funds to start earning. Then, don't forget to get a trader whose moves you can copy. After that, you are free to take out your money as much as you want. However, you should always maintain an average balance in your account for a longer term. Hence, you can grow more with compounded interest.
Copy-trading does not need extensive skills or experience. There is no steep learning curve, and you don't need to ponder making rookie mistakes.
However, don't expect to earn millions through any shortcut. This is a long-term investment if you are looking to earn good money. You can make money early; you must stick with a plan to achieve well over time.
If you view copy trading as cutting the way to money short, this adventure will be short-lived. There are always risks for each trader as it is the actual trading behavior. Hence, always invest for an extended period.
It is prudent to diversify your investments and invest in cash or retirement accounts. However, stocks are also a good choice due to low volatility and significantly high returns.
The bottom line
Copy trading is allowed as long as you use regulated brokers. The laws can change, but that depends on the country you live in. Beginners will find it very interesting as it does not demand any experience.
It is also halal after adhering to specific rules. Brokers also have the facility of halal accounts. Hence, you can start copy trading right away.