The link between a trader's platform and the broker's server ensures real-time data transmission, order execution, and general account management. While most traders connect to their broker's servers using server names, there can be times when this method encounters issues. Enter the importance of direct IP addresses. Recognizing the occasional challenges traders might face, some proactive brokers provide dedicated pages listing their server IP addresses.
When traders sign up with a broker to use platforms like MetaTrader 4 (MT4) or MetaTrader 5 (MT5), they are typically provided their login credentials via email from the broker's customer support. Here's a breakdown of how this process usually unfolds: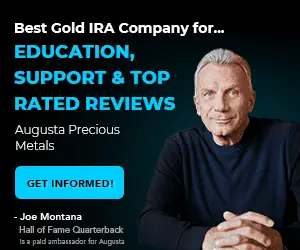 Email Credentials from Broker's Customer Support:
Server Name:

The email generally contains the name of the trading server. This server name is a human-friendly identifier, such as "BrokerName-Live" or "BrokerName-Demo."
Traders input this name in the server field when logging into their MT4 or MT5 platforms.

Username:

This is often an account number or a unique identifier assigned during the registration or account creation.
It's crucial to distinguish between different accounts, especially if a trader has multiple accounts with the same broker.

Password:

A temporary or permanent password is provided. Traders are sometimes advised to change this password once they log in for the first time for security reasons.
The password ensures that only the account's rightful owner can access it.
With these three pieces of information, you can seamlessly log into the MetaTrader platform, ensuring secure access to your trading dashboard and tools. Remember to keep this information private, as it is crucial to your investments' security and privacy.
The email generally doesn't provide the server's IP address directly since most traders won't need it. Instead, they rely on the server name, which, in the background, gets resolved to the appropriate IP address.
How to Find Trade Server in MT4 & MT5?
To find the trade server IP address, you can use Task Manager in Windows. Go to Performance and choose "Open Resource Monitor." Check terminal.exe in the CPU section, and then you will see in the Network section your IP address. Additionally, you can ask broker customer support to provide you with server IP.
See my video with detailed instructions:

Please see my screenshots:
See Open Resource Monitor: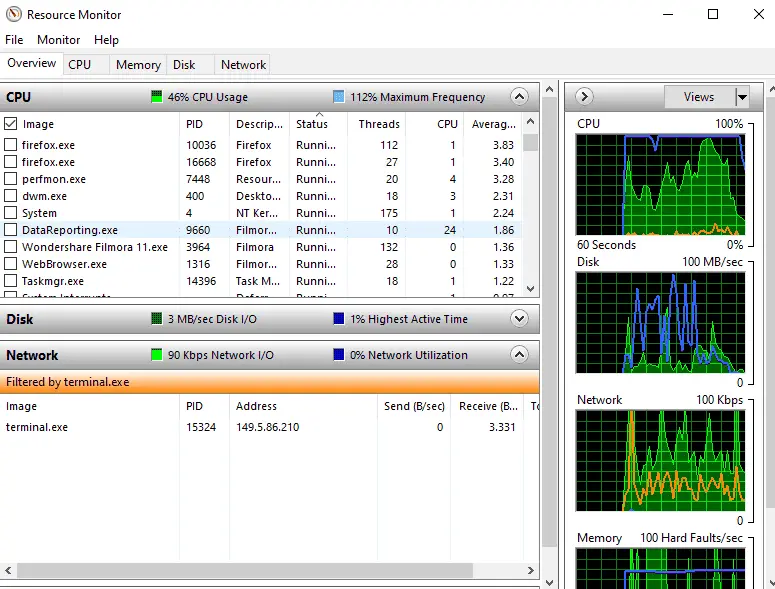 Steps How to Find Trade Server in MT4 & MT5
Open Task Manager:

Press Ctrl + Shift + Esc or Ctrl + Alt + Del and select Task Manager.
Alternatively, you can right-click the taskbar and choose 'Task Manager'.

Navigate to Performance:

Once the Task Manager is open, click the 'Performance' tab.

Open Resource Monitor:

Inside the 'Performance' tab, you'll find an option to 'Open Resource Monitor' at the bottom. Click on it.

Check for terminal.exe in CPU:

In the Resource Monitor window, check the 'CPU' tab.
Look for the process named 'terminal.exe.' This is the process for MetaTrader.
Check "terminal.exe"

Identify the IP Address in the Network:

With 'terminal.exe' highlighted in the 'CPU' section, shift your attention to the 'Network' tab.
Here, you'll see the IP address associated with 'terminal.exe,' your trade server's IP address.

Contact Broker Customer Support:

You can always contact your broker's customer support if you face any challenges or uncertainties.
They can provide you with the specific server IP address or assist you with any other related inquiries.
Remember, having the correct server IP address ensures you connect to the appropriate trading environment on MetaTrader. Always handle this information with care.
Advantages of Broker Pages with IP Addresses
Direct Connection: An IP address can sometimes offer a more direct connection to the server, bypassing potential DNS (Domain Name System) resolution issues.
Troubleshooting: When traders face connectivity problems, having the option to try connecting via a direct IP can aid in pinpointing the issue. If the IP works but the server name doesn't, it indicates a DNS problem.
Transparency: A dedicated page signals transparency from the broker's end. It shows they are ready to provide all the necessary tools for a seamless trading experience.
Security: Knowing the correct IP addresses helps traders ensure they are connecting to legitimate servers, reducing the risk of man-in-the-middle attacks
I will show you an example of how some brokers have a lot of servers: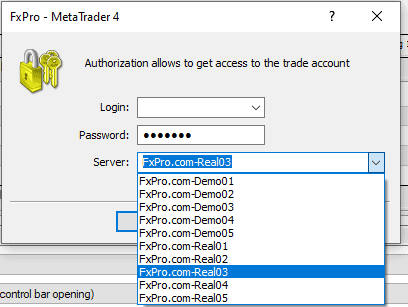 I like HFM brokerage transparency because this broker offers a list on their site of all IP addresses of HFM's servers: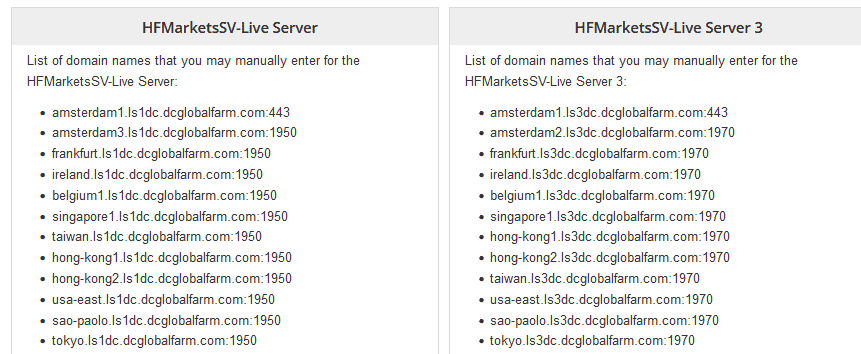 Conclusion
In MT4, finding your trading server often involves using the Task Manager's Resource Monitor to check the IP associated with the 'terminal.exe' process. However, if challenges arise or clarity is needed, contacting your broker's customer support or referring to their dedicated server IP address page can offer a direct solution.