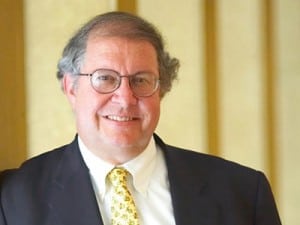 Bill Miller was born in Laurinburg, North Carolina, in 1950. He has been in the investing business since 1972, after graduating economics from the Washington & Lee University. His first job was at the J.E. Baker Co, where he worked as a treasurer. After ten years at that position, he got a job at Legg Mason, and he became the company's head chairman and investor.
He became famous when under his leadership Legg Mason Value Trust noted one of the greatest successes in mutual fund history. He got the longest successful investments ever, which beat the S&P Index for fifteen years in a row. In that time, from 1991-2006, Miller's fund made the growth of more than 19 billion dollars. He now works as ahead of the board of investors of the Santa Fe Institute.
Bill Miller Santa Fe Institute Bullish Case:

Bill Miller trading style
His investing method brought him billions, and the main part of his principles that brought success to other investors is patience. Like every successful and smart investor, Bill Miller is a patient and thorough researcher. His boost was not instant, but his earnings are tremendous. Decades of studying and decades of investing were needed for him to be at the level he is now. He doesn't discard any stock, as he knows that there can always be a way to trade it at a discount to its intrinsic worth for any stock.
Watch the video where Bill Miller explains his trading style:

He suggests doing a thorough analysis and developing a security strategy when investing for those who want to learn from him. He reminds us that assumptions based on something's looks or the stock's low price are wrong and misleading. Analysis of a stock that looks too expensive or cheap is essential to find its real value. Since most of the stocks that look expensive actually are expensive, it is necessary to analyze all to find those that are mispriced, and there comes the benefit. Also, his style includes learning from the mistakes other investors make. Most mistakes are always because they are short-term investments, so he points out how research and analysis are important to find a good long-term investment.