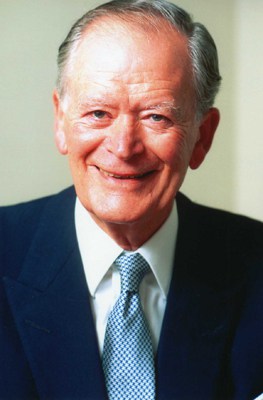 James D. Slater
James Derrick Slater (13 March 1929 – 18 November 2015) was a British accountant, investor, and business writer.  James D. Slater was an investment role model for investing public in the U.K., a country born in 1929. He started his career as an accountant, but it didn't take long to change his career to corporate managerial positions. In only ten years, from 1953 to 1963, he worked for three U.K. manufacturing companies, the famous Leyland Motor Corporation.
In 1964, he and Peter Walker became business partners and started their own investment company called Slater Walker Securities. The company made it big thanks to Slater's skills, which were shown in some corporative takeovers. In only five years period, Slater Walker became a great industrial and financial conglomerate. In 1969 their investment company got transformed into an investment bank.
However, Slater's business luck didn't last very long. Soon after becoming an investment bank, Slater Walker Securities were shaken and finally collapsed during the U.K. recession in 1973-74. The recession had huge consequences on Slater, leaving him bankrupt.
After bankruptcy, Slater began the next chapter in his career by changing his career once again. This time, along with some private investment that helped him stand on his feet, he started a financial writer career. His column "The Capitalist" was viral among U.K. investors as well as the general public. He used the column to share his investment methodologies with the public. He also founded Investment advisory service, which gathered statistics about all publicly traded U.K. companies. "Company REFS," which was the name of his advisory service and famous column in Sunday Telegraph, made him the best professional investor in the country.

Jim Slater trading style
In his book "The Zulu Principle," published in 1992, he created the price-earnings to the earnings-growth ratio (PEG). The PEG is an equation that compares the growth and the value of an investment, and it is widely used in investment analysis. It shows the long-term cost-effectiveness of the investment. The stock wasn't expensive for Slater as long as it has earnings growth high.
When investing, Slater usually picked companies that had small growth and whose market price was undervalued. In other words, his investing style was finding small, growing companies that were promising before they would start growing.
Slater wasn't satisfied with only being a successful investor, columnist, and investment guru, as the public called him. He also had a parallel career as an author of books for children. Even in his late years, he remained active in the investment business by investing in different small growth companies.
Jim Slater Quotes :
"Most leading brokers cannot spare the time and money to research smaller stocks. You are therefore more likely to find a bargain in this relatively under-exploited area of the stock market."
Books :

A. Mazing Monsters
How to Become a Millionaire: Make Money While You Sleep ISBN 978-1-58799-152-3
Beyond the Zulu Principle: Extraordinary Profits from Growth Shares ISBN 978-1-58799-094-6
The Zulu Principle: Making Extraordinary Profits from Ordinary Shares ISBN 978-1-58799-095-3
The Armchair Investor: A Do-it-yourself Guide for Amateur Investors ISBN 978-0-7528-0775-1
Reference:
http://en.wikipedia.org/wiki/Jim_Slater_%28accountant%29