The US  stocks have attracted more attention owing to the uncertainty of the US presidential elections. The major impact can be seen on the most prominent US indices, including Nasdaq 100 and S&P 500, and certain individual stocks such as Amazon, which saw the best post-election rally of all times.
The real player of all this has been Amazon's CEO Jeff Bezos, who got entitled to a massive gain of $10.5 billion, as Bloomberg news stated.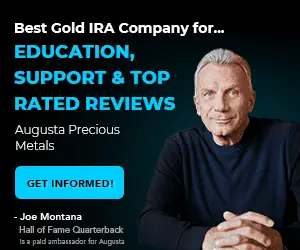 Amazon stock price today USD
Amazon closing stock price today chart is presented below:
Amazon Financials
| Annual Rates (per share) | 10 yrs | 5 yrs | 12 months |
| --- | --- | --- | --- |
| Revenue Growth (%) | 17.5 | 10.4 | 15.6 |
| EBITDA Growth (%) | 16.8 | 6.5 | 11.8 |
| Operating Income Growth (%) | 14.6 | 5.7 | 18.1 |
| EPS without NRI Growth (%) | 16.2 | 9.2 | 16.6 |
| Free Cash Flow Growth (%) | 16.2 | 8 | 31.4 |
| Book Value Growth (%) | 6.9 | 6.9 | -22.9 |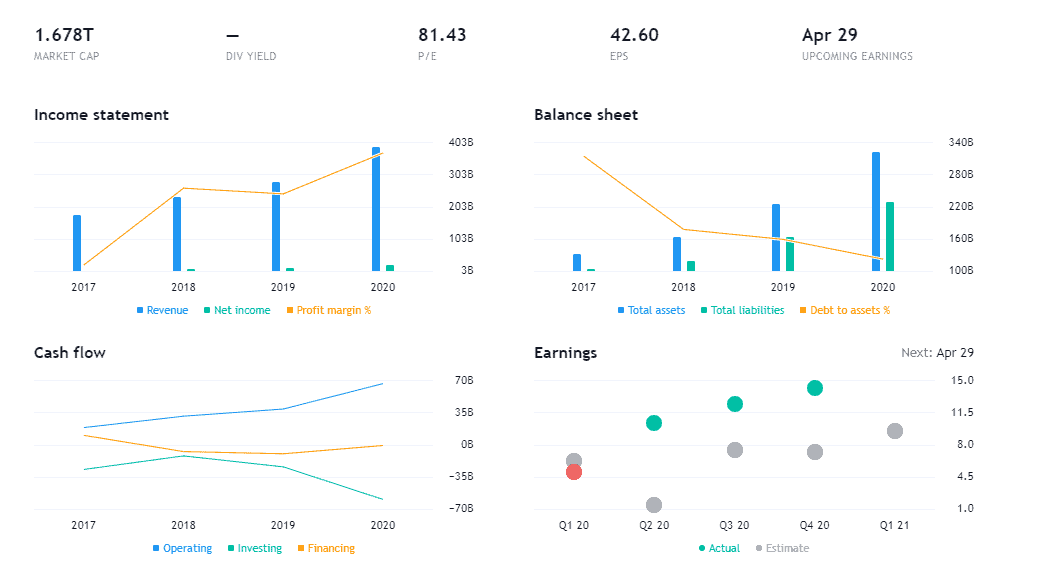 How many shares of Amazon stock are there?
Amazon stock when it started?
The first Amazon stocks started in May 1997. Amazon.com Inc. held its initial public offering (IPO) on the Nasdaq on May 15, 1997, for $18 per share. Suppose you are invested $10K in Amazon stock from May 1997 to May 2021. you would have around $22 million.
Did Amazon stock ever split stocks?
Yes, Amazon had 3 splits.  The first Amazon split took place in June 1998. For its first stock split, Amazon offered two shares for every one share held. Amazon's second split took place on January 05, 1999, after the shares had rocketed to $355 per share. Finally, the last third split was in September 1999, 2-for-1, when the stock was trading under $120 each.
Amazon's stock split in 2022 probably will not happen because company politics thinks Amazon's stock and market share continue to grow without a split. Currently, big investors can afford to buy amazon shares, and small investors can use buy fractions shares. Dow's index is overrated, and Amazon does not want to be on the Dow list.

Amazon's Bright Future Based on the Strong Fundamentals 
After becoming the supply change for many people during the Covid-19 pandemic, Amazon announced its third-quarter results on October 29, 2020, beating all the revenue expectations with massive growth.
Looking at the statistics for substantiation, we can observe that the company's operating cash increased from $35.3 billion in 2019 to $55.3 billion, accounting for a 56% increase. Likewise, the net sales reached  $96.1 billion in the third quarter compared to  $70 billion for the same period in 2019, accounting for a 27% increase. The operating income of Amazon rose from $3.2 billion in the same quarter a year ago to $6.2 billion in the third quarter, making a massive difference.
With this increase in the working statistics, Amazon has therefore increased the job opportunities it provides. Amazon has given way to hundreds of permanent and seasonal jobs with a decent payout of  $15 per hour.
Additionally, Amazon has also commenced its custom electric van in collaboration with Rivian. This first-ever electric delivery vehicle will be ready to be in service from 2021. The organization aims to produce 10,000 custom electric cars by 2022 and, subsequently, 100,000 vehicles by 2030.
Amazon Stock Forecast 2021
Based on the latest financial statements, the company strategy, and the current market price environment, Amazon's stock close price forecast for 2021 is $3800.
Amazon stock forecast 2025
Based on Amazon's 5-year forecast using the regression symbolic regression formula, Amazon's stock price prediction for 2025 is $6800 (end of the year).
Amazon stock forecast 2030
Based on Amazon's 10-year forecast using the regression symbolic regression formula, Amazon's stock price prediction for 2030 is $10800 (end of the year).
Amazon stock forecast 2040
Based on Amazon's 20-year forecast using the regression symbolic regression formula, Amazon's stock price prediction for 2040 is $25600 (end of the year).
The Analysts Take On Amazon's Stock Price Prediction of 2021
As per the statement of 46 analysts recorded by CNN Money, the median price target of amazon in the coming 12 months would be 3,800, which accounts for a 20% growth as compared to the previous closing price of $3,143.
The highest assumption for the Amazon share price forecast is $4,500, while the lowest assumption is $3,048. However, the conclusion drawn by 42 out of 49 analysts on the AMZN stock is that it is a sure Buy.
The same assumption has been derived by Walletinvestor, renowned for its conservative stock price forecasts considering Amazon stock as a fine long-term investment. As per their Amazon stock outlook, the stock prices will go to $3,804 in 12 months.
Predictions of Amazon Stock Price Post the Hectic Election Week
The leap's primary cause in the US stock market was the news of Joe Biden's victory that anticipated a divided government. His presidency has increased the likelihood of ameliorated economic stimulus along with better trade relations, while the Republic-controlled senate could obstruct the possibility of tax hikes and stricter regulations. 
Post the election week, the major victory gainers were tech stocks such as Amazon, owing to the investors' increased interest in the divided Congress against antitrust regulations. 
On November 4, 2020, the day followed by the US elections, the Amazon stock projections rose due to the decrease in investors' fear of heavy tech sector regulations. Owing to its scope and size, Amazon has been a target of antitrust regulators forever. It is, however, expected that even under the presidency of Joe Biden, the republican-controlled senate would obstruct negotiating the powers of the big tech companies. 
Because of this affirmative sentiment, along with Amazon's strong fundamentals and technical analysis, the investors now view AMZN stock as a healthy investment. 
Even if such changes are not witnessed, the post-election gains can become an initial point to a long upward movement in the upcoming year. 
Buy or Sell the Amazon Stock 
Taking into consideration Amazon's short-term as well as long-term trends, the situation looks positive and comforting. If we look at it statistically, Amazon's yearly performance has been outperforming 91% of all stocks, as has been put by ChartMill. 
AMAN stock's current status is that it is trading at the higher part of its 52-week range of $1,625 – $3,552 after having closed at $3,143 in the current trading season as of November 10, 2020.
If we analyze the Amazon stock closely, we can see a growth of 14.7% during the US election week when the stock made an impressive surge from  $2,953 on November 2 to a soaring high of $3,388 on November 9, 2020. 
Making Money in the Post-Election Oblivion
Jeff Bezos, the world's richest man and the CEO of Amazon, sold his AMZN shares worth  $3 billion in the election week. Since Amazon was trading at its peak, he sold almost a million shares within the price range of $2,952 to $3,079. Having sold all these shares, he still has a stake of 10.7% by holding shares worth more than $173 billion.
Jeff Bezos has been selling out his shares multiple times in the year. In February, he sold almost $3.5 billion worth of shares, followed by selling $3 billion stock in August. This concludes with him cashing out about AMZN shares worth $9.3 billion. 
He announced that this investment would now be made in his space-travel company Blue Origin. 
The Bottom Line of Amazon's Stock Predictions
Considering the massive growth rates of amazon pointing at its phenomenal progress, you must consider being a Buyer. The important support levels are $3,000 and $3,100, having $3,300 and 3,500 as the resistance levels. 
The traders will get a clear signal to buy if the price inflates to over $3,300 by opening an unfamiliar path to $3,400. The ongoing upward trend movement is expected to have the next price target at $3,600 from $3,500. 
On the contrary, a fall in the price to anything below $3,000 might point at the end of the bullish trend. 
There is never a guarantee when one trades in stock; however, investing in AMZN stock might be an excellent option to consider. 
Until the AMZN stock price fluctuates over  $3,000, the forecast would remain stuck to bullish.