What is the Volume Weighted Average Price or VWAP and how does it factor into your calculations as a trader?
First, the Volume Weighted Average Price is a purely day-trading phenomenon but it can be use in various chart time frames.
It is a trading benchmark that uses the average price of a certain security product as tracked throughout a trading period of one day calculated using both the number of products traded, or the volume, as well as the prices those products traded for on the exchange.
How day traders use this is as a metric for forecasting trends in the security's value as well as determining any hidden value that might be revealed by the trading activity such as the security's use in arbitrage and the like.
On financial charts, the Volume Weighted Average Price is denoted by a single line on intraday activity and shows movement in 1 minute, 5 minute, 15 minute increments and so on. How traders interpret this line is varied but, typically, a VWAP that is going up or above the VWAP line typically indicates that the price for the security will also move in an upward direction.
The NIFTY 50 index (futures or other) is National Stock Exchange of India's benchmark broad based famous stock market index for the Indian equity market. A lot of traders like to use VWAP for indexes and therefore NYFTY.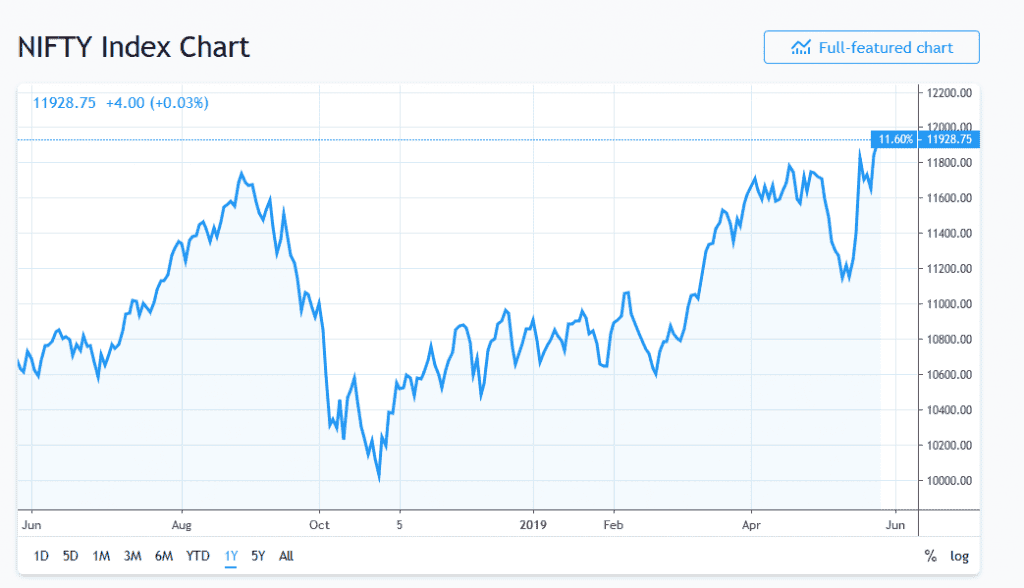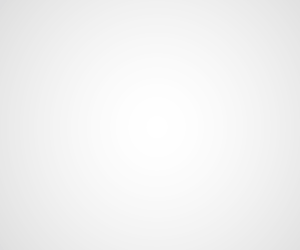 Trading strategy :
VWAP indicator is based on moving average. In trend trading market if price is above VWAP we can suggest that price will continue to go bullish and if it is below, to go bearish. Of course this way of trading is too simple and VWAP can not predict market.
However with combination with VWAP bands and important levels we can see better way of trading :

Important levels and VWAP can give us better direction :
Conversely, a VWAP line that falls or is below the VWAP typically indicates a security with a price that is falling.
One can readily see how this information would be critical for day traders, particularly those making money through arbitrage.
The only real downside to the VWAP is that it is a historical and not a predictive or current analysis. Traders have to use the VWAP in tandem with other information about the security in order for determine current pricing and predict future pricing.
Volume Weighted Average Price VWAP strategy for NIFTY trading
In our prop company we use linear regression equation to calculate Target and Stop Loss based on Average True Range. In this example we will put Daily ATR as target and stop loss but in real trading conditions, you need to set your own stop loss and target level.
We created strategy :
BUY if important Fib. level is touched AND price is above VWAP line AND RSI index trend line is bullish. Stop loss is last swing. Target is 1 Daily ATR.
SELL if important Fib. level is touched AND price is below VWAP line AND RSI index trend line is bearish. Stop loss is last swing. Target is 1 Daily ATR.
We wrote article about RSI and how to draw trend lines on RSI indicator.
Results are :

Discussion
In our strategy we use strategy with 1 to 1 risk reward ratio in average. We had 62% profitable trades for last 10 years. The most important criteria was RSI trend line which was drawn manually on chart and VWAP indicator.
Typically the VWAP is used by traders as a benchmark for whether or not they have paid too much for a certain security (or if they have gotten a bargain). For example, if the security purchased is higher than the VWAP line, the trader may have paid too much; if the security is purchased at a lower price than the VWAP line, the trader might have gotten a more optimal price.
In practice, the VWAP might look like the moving average but these two numbers are calculated in very, very different ways.
Calculating the Volume Weighted Average Price (VWAP) involves the price of the security multiplied by the number of securities traded divided by the total volume of securities.
A moving average is calculated by adding up closing prices during a certain time frame then dividing that number by that time frame without any regard whatsoever to trading volume. Volume in this instance can be used as a metric for measuring the liquidity in the market for a certain security.
As we described above, the VWAP has a variety of uses depending on the trader or institution.
For example, large institutional investors like mutual funds use the VWAP as a way to determine when to enter and exit the market for a particular security with as minimal a disruption to that security's price as possible. This has a modulating effect on the price of the security, pushing it back towards its average. When the price is below the VWAP, these funds will purchase it, when it is slightly above, they will sell it, all while impacting the moving price of the security in a minimal way.
On the end
The biggest limitation to the VWAP is that it is a daily tracker and extrapolating that information and mixing it with other VWAP numbers will give a trader little insight into a security and may, in fact, vastly reshape the value of a certain security for good or bad. Making decisions based upon this kind of erroneous information will not result in the kinds of optimal trades that the investor is seeking.
Moving VWAP is found by adding closing VWAP figures and averaging them over a number of periods. Moving VWAP is used by traders who are making long term purchases and is not useful for day traders or those who trade within very short intervals.
Because of its historical nature, VWAP is not useful for predicting future trends in isolation but must be used in concert with other metrics to make purchasing and selling decisions.