Tesla Company
Tesla represents a famous company that produces sustainable energy with electric cars, solar and integrated renewable energy solutions for homes and businesses. Tesla is an American electric vehicle and clean energy company based in Palo Alto, California.
Tesla needs no introduction. Whether using mind-blowing technology in the cars or creating expensive and exclusive boxers, the company gives this world no reason to forget its existence. It is always in the mind of every other person and the financial news as well. The EV (electric vehicle) company shows an unprecedented year-to-date growth rate. When writing this article, Tesla was trading at $2.238, recording a growth of 435%.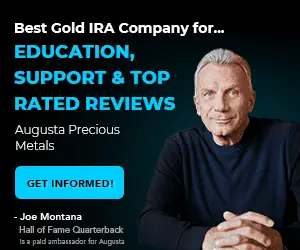 It is a moment of celebration for those who believed that their Tesla stocks would see a bullish market, but such a vast growth can make anyone think if things are too good to be true. So while Tesla amateurs are enjoying their earnings, many analysts wonder if Tesla stock prices are overestimated. Some even think that they are detached from reality. So they are looking for a solid grounding behind such an increment.
So, who is in the right, the doubtful analysts or the Tesla amateurs? Read this article to see where will tesla stock be in 5 years.
Tesla stock price Live Chart
Tesla Financials
| Annual Rates (per share) | 10 yrs | 5 yrs | 12 months |
| --- | --- | --- | --- |
| Revenue Growth (%) | 59.8 | 38.4 | 5.1 |
| EBITDA Growth (%) | N/A | N/A | 59.1 |
| Operating Income Growth (%) | N/A | N/A | 1945.6 |
| EPS without NRI Growth (%) | N/A | N/A | N/A |
| Free Cash Flow Growth (%) | N/A | N/A | 128.6 |
| Book Value Growth (%) | 51.2 | 49.1 | 216.7 |
Tesla Stocks Predictions 2023
Tesla's close stock price projection for the end of  2023 is around $100. However, any future crisis can speed Tesla's price decline.In January 1. 2023, the Intrinsic Value of Tesla Inc (TSLA) is 162 USD. This value is based on the model Discounted Cash Flows (Growth Exit 5Y).
Tesla Inc (TSLA) is one of the most hotly anticipated stocks of 2023, with many investors looking to capitalize on the electric vehicle giant's growth. While Tesla's stock price has been volatile in recent years, analysts predict the company will reach an Intrinsic Value of 162 USD by January 1st, 2023. This value is calculated on a Discounted Cash Flows (Growth Exit 5Y) model and suggests that Tesla's stock price will roughly be around $100 at the end of 2023 if all goes according to plan.
However, plenty of risks could still cause Tesla's share price to drop significantly. The ongoing pandemic has caused havoc across the world economy, and any future financial crises could devastate Tesla's performance. Additionally, while Tesla has made significant advances in electric vehicles and autonomous driving technology, increased competition from other automakers such as General Motors or Volkswagen could also disrupt Tesla's ambitious plans.
Another factor for investors to consider is the potential for political changes in 2023; if incentives for electric vehicle ownership were to decrease or be removed altogether, it could potentially reduce demand for Tesla vehicles and put a massive dent in revenues. Furthermore, if laws and regulations surrounding autonomous driving were to tighten, Tesla may struggle with costly fines or investments in updating its technology.
Despite these factors, most analysts believe that the long-term prospects for Tesla remain positive and that its stock should remain relatively stable throughout 2023 and beyond. This is mainly because more and more countries are becoming eager to incentivize electric vehicle owners to reduce their carbon footprint and air pollution levels. As such, this presents an opportunity for Tesla to capitalize on these growing markets and expand its global presence.
Overall, while there will undoubtedly be some bumps along the way, high-risk investors should still view an investment into TSLA as worthwhile over time – particularly given its impressive record of returns so far this year! With more countries beginning to focus on environmental policies as part of their economic recovery efforts after COVID-19, TSLA may become even more attractive in 2021 and beyond – so keep your eye out!
Tesla Stock Price 2025
Tesla's stock price projection for 2025 shows that this stock can reach up to $200. However, high US inflation and a possible market crash or crisis can decrease Tesla's price.
Tesla is determined to be an even more significant success in the future and has answered many questions to solidify its investors' interest. The main questions that investors had for Tesla were:
First, is there an actual market for electric cars?

How effective would be the battery of these cars?

Finally, will making mass-market electric vehicles prove to be viable and profitable?
Tesla, in its way, answered all these questions. It fluctuated over $2000, and its CEO, Elon Musk, even took to Twitter to claim that Tesla will be even more prominent in the next few months.
Will Tesla Stocks Remain This High in the Next 5 Years?
When stocks of a company continue to create new highs, people start doubting. Of course, it is the general nature of traders, and we cannot blame them for being cautious, but if we are talking about Tesla and its growth, a few factors can give traders and investors a degree of assurance.
One of the most crucial such factors is innovation in the field of electric cars. Tesla has built a strong reputation for being the pioneer in bringing new technologies to electric vehicles. Before Tesla, EVs were generally viewed as less-sufficient alternatives for conventional cars that environmentalists drove. Tesla, however, changed the game. Its electric cars are at par with traditional luxury models, if not better. Like Ford Mach-E and Porsche Taycan, many tried to defeat Tesla but couldn't survive in the competition. Right now, it seems like Tesla has the monopoly in creating 'cool' electric cars, and it will remain unbeatable for the next five years at the very least.
Tesla rose from critical reviews received for its futuristic Cybertruck and created a profitable market for itself. The company ramped up the production of Model 3. It is Tesla's mass-market model, and it allowed the company to generate a considerable cash flow and boost profits. The company has received a solid pre-order for its Cyberstuck as well!
Brand Finance referred to Tesla as the fastest growing brand in their Top 50 Global Report, 2020. It was based on the fact that the company had a total value of $12.4 billion, 65% higher than its valuation in 2019.
Tesla has now gone international. It is currently selling EVs to China, the UK, Australia, and the Eastern European markets. In addition, it has announced to start selling its cars in India by the end of 2022. Some people are still concerned whether or not the company would keep up with the demand for its vehicles in terms of production, but for now, its growth seems optimistic only.
What Do the Analysts Believe?
Money manager Catherine Wood of Wall Street believes that the bull will remain in Tesla, and the company's stock prices can reach as high as $7000. Wood is also the founder and CEO of Ark Investment. She is highly optimistic about Tesla's price target. She firmly believes that the chances of TSLA reaching $7000 are very high.
Ark's experts came to this conclusion after carefully considering several factors. First, they deduced the probability of the stock reaching this high after analyzing ten scenarios; bankruptcy is one. This claim is based on two factors – the growing demand for Tesla cars and its ability to reduce the battery cost.

In an interview in June 2020 conducted by CNBC, Billionaire investor Ron Baron said that Tesla would continue to see its meteoric rise in the future. Therefore, he firmly believes that Tesla is a good buy and should invest in it. According to his long-term predictions for Tesla, he asserted that TSLA stocks would trade somewhere between $2000 to $3000 in the next five years. He also thinks that this will include multiple after these five years.

This is not unimaginable given that the company stocks surged over $2000 in less than a couple of months.

Joe Osha, a JMP Securities analyst, has a lot of faith that Tesla will outperform the market. This was reaffirmed when Tesla exceeded its number of estimated deliveries of Q2. The estimation was 70,000 deliveries, but the company made 90,650 deliveries. Osha thinks that if a company can manage to make such a vast number of deliveries during global crises, it can easily manage approximately 757,000 deliveries by the end of 2021. As a result, Osha is highly optimistic about Tesla. He thinks that the company will grow and make $100 billion in revenues by 2025. He also feels that it will deliver 2.5 million vehicles by then.

GLJ Research's CEO and founder, Gordon Johnson, has very different opinions for Tesla. In an interview with Yahoo Finance, he exclaimed that Tesla is not keeping up with reality. He pointed out that Tesla has been trading at more than twice VW's market cap. This happened when Volkswagen sold 11 million units in 2019, but less than 370,000 cars were sold by Tesla. The analyst highlighted that the company's credit revenue sales saved it. Otherwise, it would have faced a loss of $300 million in the second quarter of 2020. He predicts that TSLA's price target by the end of 2021 will be just $87.
Tesla Stock Prices: Current Technical Analysis
Most analysts foresee a continuous Tesla bull, but we cannot neglect a few opinions that state otherwise. Investors, traders, and car enthusiasts are all optimistic about the company's plans. The investors graciously welcomed the Tesla split, and it ultimately increased the stock demand.
Jim Cramer at CNBC praised the decision to split the stock. He thinks that it will be beneficial for the market and encourage young people to take an interest in buying individual equities. Right after the 5-to-1 stock split, Tesla shares surged 13%. It contributed billions of dollars to the EV giant's market capitalization.
It must be kept in mind that this split cannot impact the company's fundamentals, but it can lower the individual share cost for retail investors.
Are you still wondering about the numbers behind the company's successful performance? 
The company declared consecutive Q2 losses of $408m and $717.5m in 2019 and 2018. However, the results in the second quarter of 2020 looked completely different. Tesla released its fourth-quarter profits in July 2020 and declared that it had achieved the first full year of profitability.
Analysts estimated that Q2 would generate  $5.23bn, with $6.04bn total revenue and  $104m as the net income, but the model exceeded these expectations. This allowed the company to be considered for S&P 500 index inclusion.
In addition to this, Tesla's battery-technology day was another big day for traders and investors. On 22nd September 2020, the company summed up its battery technology breakthrough in only 16 minutes and gave everyone high hopes. Analysts, traders, buyers, investors, everyone was hooked to their screens as they wanted to know about battery durability and costs.
Tesla has been riding high since 2020 but does it still have enough tricks up its sleeves to steam up any further?
Wall Street analysts shared mixed views on Tesla's future performance. CNN Business said that the price targets predicted by 31 analysts for the next 12-months forecast that the median target for TSLA stock will be $1,475, 34% lower than $2,239, it's last high.
Conclusion
Tesla is doing something unconventional that makes it controversial. It has always been highly volatile, which means you can gain and lose more with this stock. Despite garnering mixed reviews, it has never dropped off the radar. 
2020 saw many companies and even world economies trying hard to keep themselves afloat. Many companies filed for bankruptcy, but Tesla surged by more than 400%. 
Elon Musk is a visionary, and there is no doubt about that. Unfortunately, he proved everyone who bet against him wrong. 
If you are still not convinced, try investing in less risky financial instruments like CFDs.