One of the considerations while choosing a broker for foreign exchange (Forex) trading is determining the proper method for depositing and withdrawal. Many Forex brokers will allow users to withdraw funds only using the depositing process. One of the more popular ways to deposit money in the Forex account is using Perfect Money. Some Forex traders have not used Perfect Money earlier, so they would like to get more information to help them decide whether they should use it.
What is Perfect Money?


Perfect money is an electronic wallet (e-wallet) used to make and receive payments, store fiat currencies, cryptocurrencies, and online shopping. Members are also paid an interest of 4% on balance in their wallets.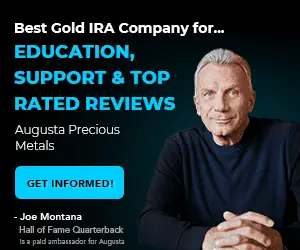 Though it was available in 2007 or even earlier, and many companies are using Perfect Money, there is not much information available about the founders of the company or the management. Initially, the company's website was perfectmoney.com, which was later changed to Perfect Money. Is. It deals in US dollars, Euros, gold, and cryptocurrency. Despite the lack of information, it has remained in business for many years.
While many brokers accept Perfect money payment, Exness is one of the top-rated Perfectmoney brokers dealing with more than 100 assets.
What are the Best Perfect Money forex brokers?
The best forex brokers that accept deposits and withdrawals using the Perfect Money service are Exness and IFC Markets. Both brokers allow you to deposit and withdraw money using the automated Perfect Money payment system in just a few seconds. 
I will show you my Exness account and Perfect Money option: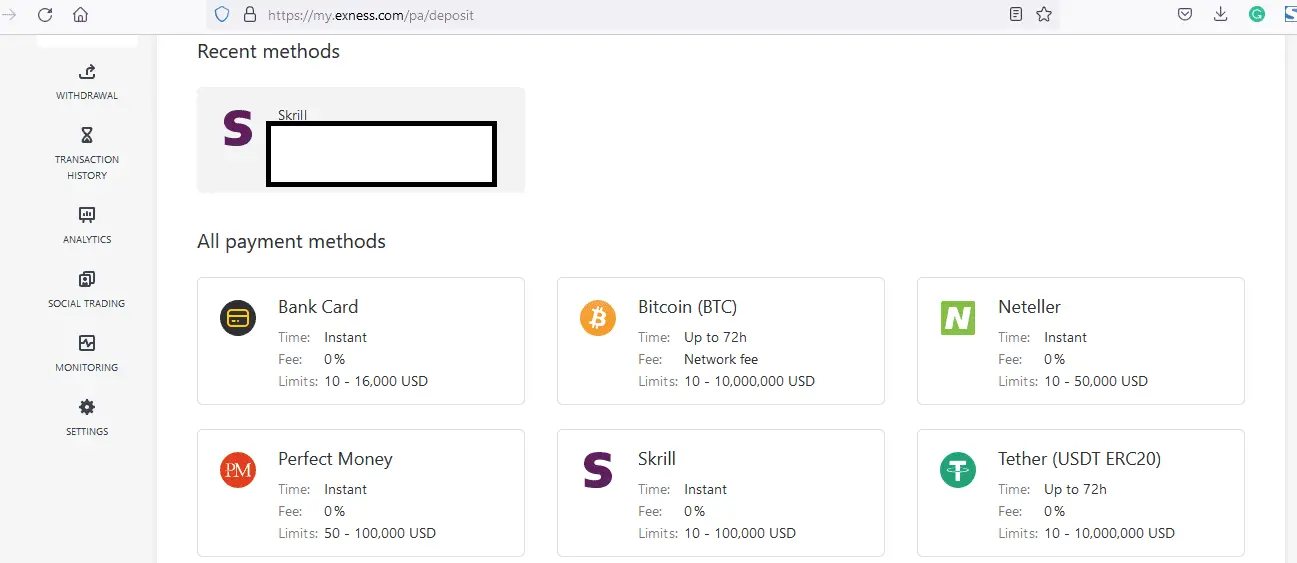 The broker will allow the member to withdraw the amount he has deposited in Perfect Money in most cases. In many cases, the same Perfect money account has to be used for deposit and withdrawal to prevent fraud. The charges for depositing and withdrawing money from the account will vary depending on the broker selected. The member will be directed to the Perfect Money website from the broker deposit page while depositing money. While withdrawing money, the Perfect Money account number will have to be specified.
Below is the screenshot of my IFC Markets account and Perfect Money deposit option: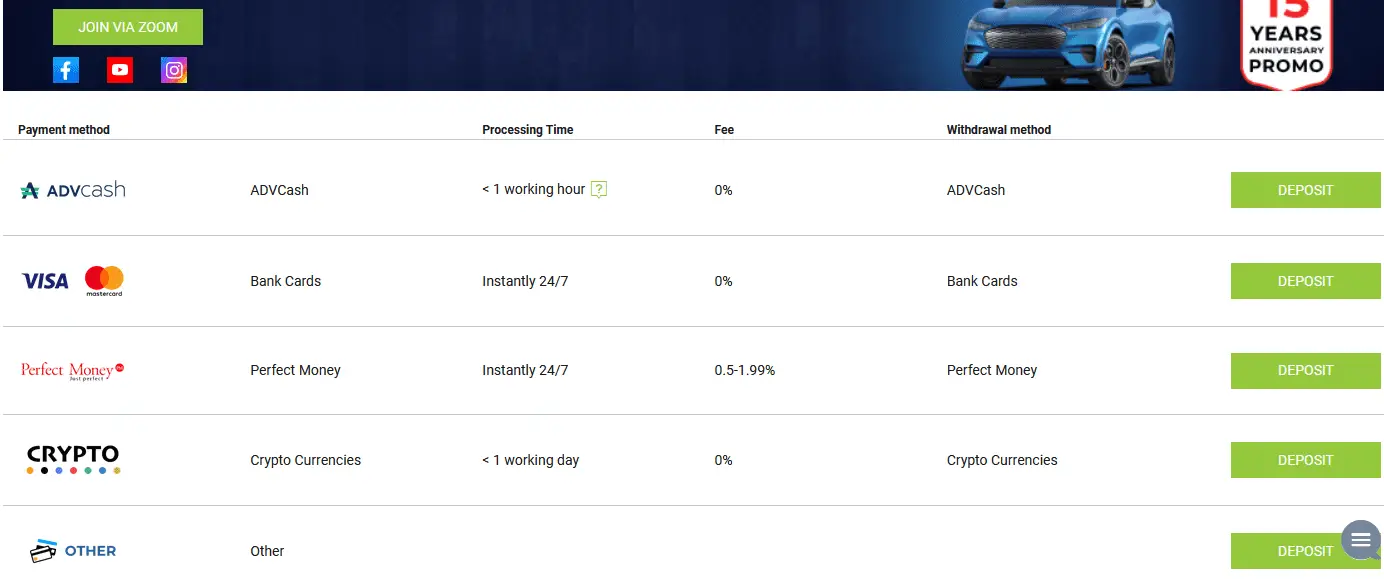 Advantages of using Perfect Money
Like other e-wallets, Perfect Money is widely used for making deposits and other applications because of the privacy offered and its convenience. No personal information has to be provided. Another advantage is that it is easy to convert the currency between the fiat currencies like USD and cryptocurrencies whenever required. One of the main reasons Perfect Money is popular is that it offers a 4% interest on wallet balance. Different accounts are available, with additional fees, to suit members according to their requirements. Many e-wallets are unavailable in some countries, so that forex traders may prefer Perfect Money.
Choosing a Forex broker
Many Forex brokers accept Perfect Money payment, so one of the considerations while choosing a broker is the platform design and features. It should be well designed and easy to use. The commission/spread or slippage which is charged should also be considered. The broker should have facilities suitable for the amount of invested trading and also provide trading platforms. It should also offer good customer support. The speed of processing payments for both deposits and withdrawals should be considered. Most traders will prefer the broker who is charging the lowest fees.
Conclusion
While many reputed e-wallets can be used to make deposits with Forex brokers, some traders have limited options due to their lack of funds in the e country in which they live; Before using Perfect Money, the trader should do some research on the company. They can also ask customer support to resolve any queries since it is open 24 hours, seven days a week. The Forex trader can also contact other Forex traders and ask them if they have used Perfect Money for Forex trading.
Finally, after considering all the information available, the Forex trader should decide on using Perfectmoney for trading in Forex and the amount he should invest.