In generic terms, Littoral land is also known as a 'coast' or the land beside a standing waterbody. These water bodies can be oceans, lakes, or the sea. However, this differs from riparian land that surrounds water bodies that flow. This may include rivers, streams, etc.
What are Littoral Rights in Real Estate?
Littoral Rights represent rights and obligations given to the landowners whose property shares boundaries with large or non-flowing water bodies such as ocean,  sea, or lake. The littoral rights mean that a landowner can use the body of water and its surrounding shore area.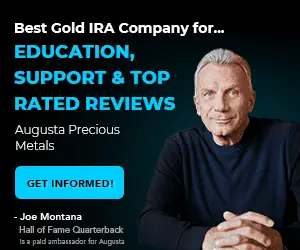 Riparian vs littoral rights
The main difference between riparian and littoral rights is that littoral Rights are given to the landowners whose property shares boundaries with non-flowing water bodies such as ocean, sea, or lake. In contrast, Riparian rights are related to flowing water bodies such as rivers.
Littoral land surrounds water bodies that are standing, including sea, lake, etc.
Riparian land is distinctive because it covers a flowing water body
In generic terms, the littoral land is also called 'lakefront property' or 'beachfront property.
In generic terms, a riparian land is also called 'riverfront property.
Developers and entrepreneurs often buy this property for recreational purposes, creating beachfront properties, etc.
The littoral rights mean that a landowner can use the body of water and its surrounding shore area.
Littoral land: An in-depth assessment
Littoral surrounds only the standing water bodies like sea, ocean, lakes, etc. It also has a contrasting term known as riparian land that surrounds flowing water bodies.
These lands are expensive because they are situated near water bodies, and developers and business people buy them to create beautiful properties, resorts, hotels, or other attractions. However, a preference is always given to littoral land by the buyers.
The owners have access to all the surrounding shore and the property on their land and can use it at their discretion.
Distinctive qualities of littoral and riparian land
Just like a human being has their fundamental rights, water bodies and lands also have their rights. In this case, they may be called 'littoral rights' or 'riparian rights, colloquially can also be called 'water rights.' Water rights do not correspond with land ownership sometimes, but some real estate ownership contracts contain these rights. Hence, littoral rights are the owner's rights to use a waterbody and shore surrounding their property.
Riparian rights are awarded to owners whose property is situated along the shore of a river or stream. They can use the water body and shore, but it should be clear that the activities do not create an unnerving situation for the people living downstream or upstream. The water here is treated as non-navigable. The land is under the rights of the owners up until the center of the waterway.
Littoral rights allow the owner of a property to use the water as per their restriction, but the land is only accessible till the median high watermark. Beyond that, the land comes under the jurisdiction of the government. Water rights are also attached to the water body. In such a case, if a beachfront property is sold, the littoral rights will be transferred to the new owner, and the former owner will give up his rights.
The municipality and the states exercise these water rights. They can enforce stricter rights as and when required regarding the usage of water and access to it.
Diversify your portfolio through water
If you are looking to expand your investment portfolio using water, ETFs that trade in water-related indices can be an ideal choice. Some prominent indexes include the ISE Clean Edge Water Index, Dow Jones U.S. Water Index, the S&P Global Water Index, and the S&P Composite 1500 Utilities Index.
Since water availability is limited, climate change, global warming, population growth, and infrastructure are hurting the water and depleting its supply drastically. However, researchers have found out that having water as an asset can improve the portfolio.  Hence, including water in the portfolio.