Are you a novice and looking to start your career in the trading business? Well, you are at the right place as we will look at how to get a job at a trading firm in this article. This advice is primarily for individuals who have no current background in the field. You might also have no formal credentials for this field. This is also about those who are not yet willing to start their own company for money management.
We will look at why prop businesses work, join a prop company, and hidden shortcuts to get in a prop company. For most city-based trade businesses, there is usually a regular recruiting procedure. This includes visiting university job fairs every year. Attracting the best and brightest stars is the aim of investment banks and hedge funds. This makes it extremely complicated outside of the usual phase to get a trading spot. If you're not a graduate or do not have applicable experience, the odds are very slim. Around six percent of those who qualify to become traders go on to make business insider reports.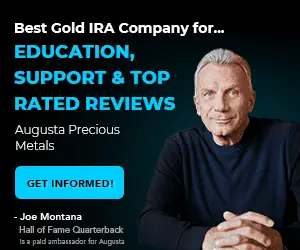 It is important to bear in mind that individuals with the right qualifications are of the target age. Although the alternatives are minimal, there is hope. The first chance is that a smaller prop trading company operates inside it. First of all, the second chance is to operate in a separate job in a similar firm.
How to Get a Job at a Trading Firm?
To get a legitimate proprietary trading firm job, you need to apply by sending your CV. You need to have a FINRA license (FINRA Series 34 Exam) for a USA job market or any other certification for the rest of the world industry. Certification and experience will give you a better chance to pass the interview and get a job. However, young undergraduate students can apply for a job using a student  Internship and can more easily reach the position in a trading company.
Legitimate trading firm
Legitimate proprietary trading firms pay traders a base salary and benefits, give them free training and place them in a team that lets them grow and develop. On the different side, non-legitimate trading firms or Churn and Burn trading firms ask traders to pay for training, do not offer a base salary and give traders small capital. Usually, junior traders' starting capital can not be less than $50K ( usually, $100K).
A prop company is where any cash is pooled and exchanged by a trader or group of traders. They aim to make their own gains from their trading practices. In general, the founders operated in bigger investment banks or brokerage houses. For the independence and versatility that it offers, they leave to set up their own store.
Sometimes, these smaller organizations will be even more open to attracting new talent from diverse backgrounds. To ensure that the right individuals join the business, each applicant is usually evaluated. Anyone who completes the process of application will opt to pay for the preparation.
The reason businesses do this is to prevent themselves from spending time preparing the wrong applicants. It also helps to support the expenses involved with operating their own business as a robust revenue source. Once the candidate is admitted as a broker, any business will refund the cost of the preparation.
Any companies today work nearly exclusively online with the introduction of the internet. These will make it much easier to deal with them in the process.
Avoiding bogus prop firms is essential. Some businesses earn all of their money from students instead of from trading.
This is a common occurrence in the trading field of online props. You ought to make confident that the company is currently selling its own money profitably in the markets.
Practical Example – How to Join A Prop Company?
Step 1: Search for trading companies on the internet.
In the first step, you need to look for all open positions for traders on job portals and trading companies' websites. In this research, try to find youtube channels and information about location, people, and each company's trading process.
For example, an SMB capital trading company has the following video description:
Then you can see opening positions:

The application process is one of the main factors differentiating a faux prop firm from a real prop firm. In their screening process, legitimate companies will still be picky. This is because there is a danger to their money. They would also bring you through a preparation phase before any money is allocated.
 They need skilled, knowledgeable people to produce business revenues. It is doubtful that you would be admitted if you are a complete novice. A faux business would allow you to start trading almost immediately without taking into account your trading strategy.
They will also find it very difficult to trade profitably, in fact. In their terms and conditions, you could find lots of constraints and loopholes. It's important to avoid these companies since it's doubtful to help you successfully transact.
Your first move should be to study legal prop companies online. This will have a list of options for you. Your second move is to call each organization and inquire about the application services they sell for information.
Many of the measures taken and just what they are looking for, you need to remember. It will assist you in finding a proper authentic business firm. The final move is to apply to businesses that tend to be the most appealing. It can help you get through the door by getting a profitable track record in any shape.
Simply agreeing to rent a desk on their trading floor may be another path into a prop business. You're going to have to pay a monthly rate, but they're going to get you inside.
This is a common term with traders based in the region. Within a professional setting, they exchange their own money. You will know everybody personally within a couple of months, and the chances of getting admitted will be almost guaranteed.
Step 2: Apply for a job position.
If you have experience or certification, or both, you can and CV and apply for a trading job position. Usually, only a few percent of people will be called for an interview.
Step 3: Interview
Usually, in each prop company that I applied to, I had one conversation and one written test.  There were logical tasks in the written test, questions related to trading terms, and few calculations.  I was surprised that there were a lot of questions related to risk and risk management.
The Shortcuts
It would bring you right into a highly competitive world by applying directly for trading positions. 71 percent of trading candidates have an economics degree, according to a survey of e-financial professions. Among them, 27 percent already hold a Master's degree.
You will contend against high-quality alumni and individuals with expertise in the industry. There are other options to get into trade-related positions if you do not have the resources to pay for a desk or preparation. One of the main ones is to apply for positions focused on analysts. Without the need to win, this involves much of the same talents as investing.
For trading houses and also brokerages, several organizations offer research. Analysts ought to be tuned into the industry to know precisely how events can influence markets. It is still competitive to secure an analyst position, but the bar is marginally lower than for a broker's role.
The role is difficult. The financial times suggest that it is anticipated that the average city analyst will work about 80-100 hours a week. Also, the function itself is intensive. A majority of the day is spent looking at computers and searching through obscure financial records. It will make it much smoother to get a trading job later by getting an analyst position on your CV.
By making your own material and analysis, you can prove your qualifications for this role more easily. This will immediately help the recruiting company see how successful you are.
You need to know the markets to be able to connect well. This can be a great way to display your importance. Other industry forms can help train you for a position in a trading group. Brokerage, wealth accounting, financial journalism, and even fintech firms are among these.
Get Your Dream Job in a Trading Firm
Try to break the project down into more manageable measures if you are trying to find a role. Start by applying for entry-level positions within a tiny brokerage, for example. In accounting or compliance firms, you could even try for entry-level positions. You will then try to step on to more senior positions until you have the position secured.
In the next step, the knowledge from the previous step would be ideal for the objective. You will have a CV filled with expertise in the financial trading business within a few years. Focusing on trading your own limited account might be another perspective. This will lead to creating your own company for asset management.
It would help if you still were working on your network, whichever path you take. This means meeting individuals and hosting gatherings in the industry. Work to communicate with entities who do the tasks you want to perform.
41 percent of potential business recruits come from recommendations from former workers, according to firstbird.com. This means that you have better chances of having the job you desire by knowing someone inside.
All this takes time, but discovering the job you want can be an effective strategy. Know that you will follow several different routes. Don't give up simply because the first application crashed. If you want it enough, there are plenty of opportunities from multiple angles to approach it. Your odds of getting a trading job are massively improved by patience and imagination.