In the financial sector, Vietnam is known for its lack of accountability. But this condition cannot stop the Vietnamese from moving and making an investment in the Forex market. Brokers from developed countries such as Canada, the United States, and the United Kingdom have helped to boost the economy and enhance financial growth. Vietnam is not behind. Vietnam is one of the rapid and fastest-growing economies in the world. Vietnam has already started to mark their names in the Forex world. But FOREX TRADING IN VIETNAM is far more challenging than the other countries in the world.
In Vietnam, there are no specific and particular regulations on the activities related to business through the Forex trading platforms. Some local organizations and individual traders engage in these kinds of transactions and trading in Vietnam. However, foreign brokers operate in Vietnam, and the Vietnam forex market relies on foreign brokers.

The Best Forex Brokers in Vietnam of 2021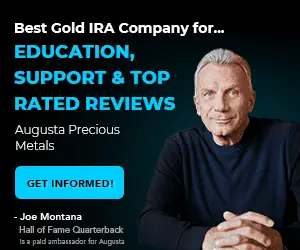 There are so many names. So, here is a full list of Forex brokers in Vietnam. These names are such as follows:
These are the top-most brokers in Vietnam.


Hotforex forex broker has special promotions for Vietnam traders; the whole site is translated into Vietnamese. Forex traders from Vietnam can get chat support or a native language and a special bonus.
But SBV did not prohibit the trading with the help of offshore Forex brokers. With these offshore Forex brokers, the individual can still trade the Vietnamese dong.
WHICH BODY REGULATES THE OVERALL FOREX TRADING IN VIETNAM?
In Vietnam, the State Securities Commission is the main and central regulatory body for security trading, and for foreign and gold trading is the State Bank of Vietnam SBV. They aim to control the financial stability, control the money management, and also the monetary policies. But if you are interested in investing via Forex brokers, then you need to contact SBV privately.
According to the Law on the State Bank of Vietnam 2010, Decree No.70/2014/ND-CP of the Government dated July 17, 2014 on the implementation of several articles of the Ordinance on Foreign Exchange and revised Ordinance on Foreign Exchange, the State Bank of Vietnam (SBV) is a ministerial agency of the Government, which performs the state management of foreign exchange; foreign currencies and gold trading,
HOW IS FOREX REGULATED IN VIETNAM?
You have already noticed that the State Bank of Vietnam is one of the important and main financial regulatory and advisory bodies in Vietnam. This regulatory body functions these:
They can manage the monetary problems and other banking activities as well. Apart from this, they can also manage foreign exchange matters.
They can issue money.
They also perform as the bank of credit and debit institution.
They can provide monetary services for the sake of the Government.
They can also manage public services under SBV.
In this case, SBV claims that its operations are aimed to stabilize and manage the value of the Vietnamese dong. They can ensure the safety and protection of banking operations. They can also work as an efficient worker in the case of the national payment system. They contribute to the socio-economic development of the country.
The Forex Brokers in Vietnam
SELECTING THE BEST FOREX BROKER IN VIETNAM:
If you want to do successful Forex trading in Vietnam, you need to find the best Forex broker in Vietnam. It is the most important step. So, here are some factors that you need to check while choosing the best Forex brokers in Vietnam:
* You need to choose a Forex broker who is licensed and authorized in major regulator bodies. No country will permit you to trade with an unauthorized and unofficial Forex broker. If you do that in Vietnam, you will be the automatic victim of the country's strict policies.
* You need to choose a Forex broker who has a well-known reputation. It would help if you found them through your networking and contacts.
* You need to consider the price details of Forex brokers in Vietnam. It would help if you found a broker who will charge you through the 'spreads.'
* Before selecting anyone, you need to try a demo account. Through this, you can easily understand how the system will work.
You cannot find any suitable and reliable Forex broker in Vietnam due to the current prohibition of FOREX TRADING.
The advantages of trading with offshore brokers:
By choosing the offshore brokers in Vietnam, you can trade Forex in Vietnam. You cannot find any Vietnamese Forex brokers to work with. So, it is better to trade with offshore brokers in Vietnam. It is a legitimate option. Here are some advantages to choosing off-shore brokers in Vietnam:
Safe: Offshore brokers have a global license. So, you can take their help to start trading Forex in Vietnam. They have been operating for so many years. So, they are reliable and also have millions of clients. They can give you peace of mind. So, you do not need to take pressure about losing your money.
Competitive spreads: They can offer you large and competitive spreads to compete efficiently and effectively.
Alluring bonuses: To stand out in the world market, many offshore brokers offer you great and alluring bonuses to loyal and new clients. So, it is a great way to earn extra cash in trade despite restrictions and strict policies. In this way, you can make your profit.
Apart from its regulations and rules, Forex trading in Vietnam is favorable.