MetaTrader, developed by MetaQuotes Software, is one of the most popular trading platforms worldwide by forex, futures, and CFD traders. The MetaTrader software is lauded for its user-friendly interface, robust functionality, algorithmic trading capabilities, and availability of real-time data. Yet, one crucial aspect that makes it a preferred choice among traders is its extensive compatibility across different systems and devices.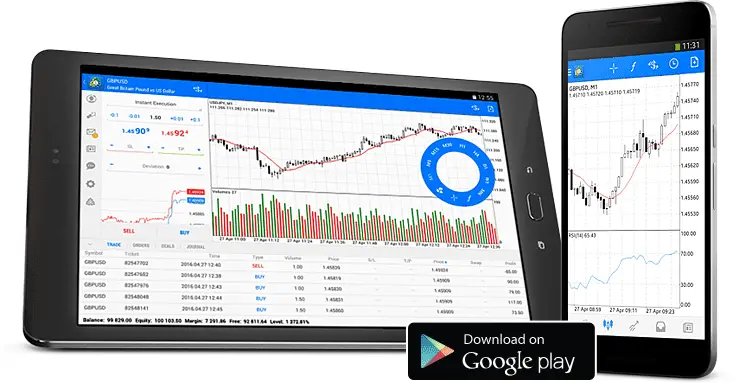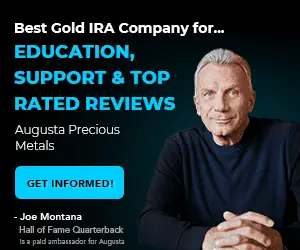 Can I Download MetaTrader 4 on a Laptop?
Yes, you can download MetaTrader 4 or MetaTrader 5 on a Laptop. MT4 platform will work on a laptop if your hardware has a Processor Pentium of at least 4, 2 GHz and RAM of 1 GB or more.
MetaTrader is designed to run on various systems, from high-end workstations to lower-spec devices. Here are the minimum system requirements for MetaTrader 4 and MetaTrader 5:
MetaTrader 4:
Processor: Pentium 4, 2 GHz or faster.
RAM: 1 GB or more.
Screen: 1024×768 resolution or higher.
Free Disk Space: 50 MB for the platform files, plus additional space for saving your history data, which can vary based on usage.
Internet: A stable, high-speed internet connection.
MetaTrader 5:
Operating System: Windows 7 or higher.
Processor: Pentium 4, 2.0 GHz or faster (or a compatible equivalent).
RAM: 2 GB or more.
Screen: 1024×768 resolution or higher.
Free Disk Space: About 120 MB for the platform files, plus additional space for saving data.
Internet: A stable, high-speed internet connection.
Please note that these are the minimum requirements. A system with higher specifications would be beneficial for a better trading experience, mainly if you use many charts, indicators, EAs (Expert Advisors), or multiple trades open.
Always check the MetaTrader website or consult your broker for the most up-to-date system requirements. Different brokers may have slightly different requirements based on the customizations they have implemented on their version of the MetaTrader platform.
Remember that the internet connection is perhaps the most crucial part of this. The financial markets move quickly, and having a stable and fast connection is necessary to ensure that you can respond to market changes in real time.
You can run MetaTrader on:
MetaTrader 4 and 5 on Windows:The MetaTrader platform was initially designed for Windows-based systems, with both MetaTrader 4 (MT4) and MetaTrader 5 (MT5) compatible with Windows 7 or higher. Both platforms offer advanced trading operations, rich functionality, technical analysis tools, access to trading robots, and much more. With regularly released updates and patches, these versions remain fully compatible and efficient with Windows OS.
MetaTrader on macOS:Although initially unavailable for macOS, the growing popularity of Apple's computer systems compelled MetaQuotes to provide solutions for these users as well. Through free-of-charge software like Wine and PlayOnMac, users can run the Windows applications, including MT4 and MT5, on their macOS without requiring a reboot. However, these solutions may not provide a seamless user experience like native Windows versions. For this, some brokers offer specialized macOS versions of the platform, ensuring that macOS users can also access the extensive features MetaTrader offers.
MetaTrader on Linux:Like macOS users, Linux users can use the Wine software to run MetaTrader 4 or 5. Although not as straightforward as on Windows systems, the software's installation process has been more straightforward, thanks to detailed guides on the MetaTrader website and other online sources.
MetaTrader Mobile for Android and iOS:Recognizing the trend toward mobile trading, MetaQuotes offers robust mobile applications for Android and iOS platforms. The MetaTrader mobile applications provide access to financial markets, trading operations, interactive charts, and technical analysis. It ensures that traders can keep track of the markets and make trades whenever necessary, no matter where they are.
MetaTrader Web Platform:For those who want access to their trading platform from any device without installation, MetaQuotes offers the MetaTrader Web Platform. It's compatible with all major browsers and operating systems, including Windows, macOS, and Linux. Although it doesn't include all the features of the full software, it does provide most of the crucial functions necessary for effective trading.
In my experience, Metatrader works fine on a laptop. However, MT4 and MT5 are much faster than desktop PC and laptops.
Conclusion
Misoves is a highly adaptable and versatile trading platform, demonstrating excellent compatibility across many laptop systems. Whether using a Windows, macOS, or Linux-based laptop, there are ways to install and use MetaTrader 4 and 5 effectively. Additionally, the platform doesn't demand extensive hardware specifications, making it accessible even to those with older or lower-spec devices.
However, remember that although minimum requirements may allow the software to run, a more robust, powerful system can significantly enhance the trading experience, especially for those with many charts, indicators, or EAs.
Moreover, the developers at MetaQuotes have made strides in accommodating the growing trend of mobile and web-based trading, offering applications for iOS and Android devices and a web platform compatible with all major browsers.
Nonetheless, despite the wide-ranging compatibility of MetaTrader, the most crucial aspect remains a stable and high-speed internet connection. This necessity ensures that traders can react promptly to the fast-paced changes in the financial markets, thus optimizing their trading strategies.