One way to reduce the risk of forex trading is to trade with micro lots. Micro lots allow traders to open positions in smaller increments, which can help to limit their exposure to potential losses. This type of trading can be particularly beneficial for beginners still learning the ropes of forex trading and want to avoid significant losses. In this context, the importance of low-risk trading cannot be overstated.
By using smaller lot sizes and managing their risk exposure, traders can protect their accounts and potentially grow their capital over time. In this article, we'll explore the benefits of trading with micro lots in the forex market and discuss the importance of low-risk trading for traders of all skill levels.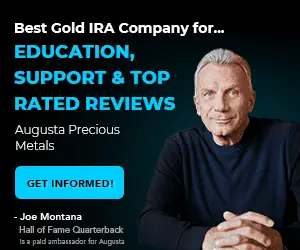 The availability of micro lots makes a difference, especially for traders who are just starting.
You can read more about micro lots in our article and learn to calculate micro lots in dollars.
What is The Best Forex Broker For Micro Lots?
The best forex broker for micro lots is HF Markets because it offers micro accounts where you can trade using micro lots, with a minimum deposit of $5 and maximum simultaneous open orders of 150. Additionally, you can use it for micro lots trading HF markets zero spread accounts, but you need to deposit a minimum of $200.
Please see the image below with a list of all accounts that you can use to trade on HF Markets:
When selecting a forex broker for micro lot trading, it is essential to consider the broker's reputation, trustworthiness, platform, and range of trading instruments offered.
One of the best forex brokers for micro lots is HF Markets, also known as HF Markets. This broker offers a range of trading accounts, including Micro accounts, which allow trading in micro lots. This means traders can start with smaller investments and trade amounts, making it a perfect starting point for new traders.
Besides having Micro accounts, HF Markets offers other popular account types such as Zero Spread, Premium, and VIP accounts. The Zero Spread account is perfect for micro traders, as it has zero pip spreads and a minimum deposit of $200. It also permits traders to open up to 150 positions simultaneously, making it more appealing to high-frequency traders. In addition, the broker offers various trading instruments, including forex pairs, indices, stocks, bonds, and commodities.
Another critical point to note is that HF Markets is well-regulated by various financial authorities, including the Financial Conduct Authority (FCA), the Cyprus Securities and Exchange Commission (CySEC), and the Financial Services Commission (FSCA).
As for the platform, HF Markets provides users with the MT4 and MT5 trading platforms, which are considered some of the industry's best. These platforms have robust tools like charting options, multiple order types, expert advisors, and indicators.
Best Forex Brokers For Micro Lots
HF Markets (micro account)
Avatrade (standard account)
FxPro (standard account fixed spreads and Instant Execution)
IC Markets (Standard account)
XM (micro and standard account)
OctaFX
Exness
The best brokers with micro lots accounts list
Micro lots trading benefits
Trading forex with micro lots has several benefits, including:
Reduced Risk: Micro lots allow traders to trade smaller positions and limit their risk exposure. This can be particularly beneficial for beginners who are still learning the ropes of forex trading and want to avoid significant losses.
More Flexibility: With micro lots, traders can open positions in smaller increments, giving them greater flexibility in managing their trades. This can help traders adjust their positions more precisely based on market conditions, news events, and other factors impacting the forex market.
Lower Capital Requirements: Trading with micro lots allows traders to enter the forex market with smaller account sizes. This can be an advantage for traders who don't have a large amount of capital or want to test their strategies before committing more significant funds.
Enhanced Trading Psychology: Trading with smaller lot sizes can also help traders to build discipline and good trading habits. It can be tempting to over-leverage your account, leading to emotional decision-making and irrational trading behavior. Trading with micro lots can help to mitigate this risk and encourage a more rational approach to trading.
Trading forex with micro lots can be an excellent way for traders to build their skills, manage their risk exposure, and potentially grow their accounts over time.
In conclusion, HF Markets's Micro account is one of the best options for traders who want to start trading forex with smaller investments. With a low minimum deposit of $5, and the possibility to access the zero spreads account, HF Markets stands out as the best forex broker for micro traders. Furthermore, its regulatory status, extensive range of trading instruments, and reliable trading platforms offer users an excellent trading experience.