Do you know what stock backtesting is all about? It is a procedure via which you can identify stocks that have been profitable in the past. With an accurate backtesting report, you will be able to identify the trades that have been executed, the duration, the ratio of wins and losses, and the probable return.
For instance, if your predicted strategy displays a positive RSI number, ascending volume, and increase in prices, then with a thorough backtest, you'll be able to find out data that backs this strategy with facts and figures. With this, you'll be able to find out whether the same system that worked for traders previously will work for you in the future as well. If you look out there, not many options are present; maybe many people know about this option. There aren't many familiar faces to backtest trading software strategy, and you'll mostly find it amongst people who trade frequently. But, if you're looking for platforms that address your requirements, then here are the seven best backtesting tools for you!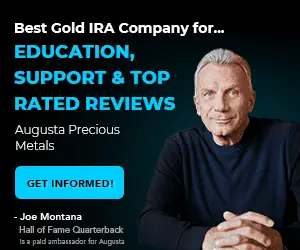 What do you need to identify before choosing software?
Finding a platform that addresses your requirements and works according to your experience is essential. Here's what you need to consider before you finally subscribe to a forum:
Does it require skills to develop a program or a script?

Is it free from all brokers rather than being backed by a brokerage platform?

Does it analyze strategies from across the market or just equity and forex strategies?

Does the tool have to be compatible with executing trades apart from backtesting?  
Best backtesting software: A list of the best options
Trade-Ideas:
Do you want real-time insights that Artificial Intelligence backs? If that's the case, then Trade Ideas is the best option for you! With the help of this technical feature, the platform gives out clear trading signals, and the best part is that you don't need to wait for more extended periods since this one has a quicker backtesting process. It consists of 4 variants of algorithms and gives out chart-based assistance in terms of trading. 
Three different AI systems work across 70 strategies: Holly AI, Holly 2.0, and Holly neo. Holly AI is the first implied AI feature that focuses on the US and Canadian stock market, applying all 70 strategies across over 10,000 stock means. Holly 2.0 is instead an aggressive form that displays your data of aggressive trading strategies that might be risky to implement but worthy. Neo, on the other hand, understands real-time patterns.
It also does risk assessment for you and identifies the factors that influence the performance of the trade. With Trade Ideas, you are free to test any of your ideas with their click backtesting system. They also recommend the number of transactions you should conduct daily, i.e., between 3 to 10. It is a platform for day traders, and a $25,000 minimum balance should be present in your brokerage account. It is indeed the best platform to backtest trading strategies. 
Pricing: $118-$228/month. 
TradingView: 
If you still aren't sure what backtesting is and want to give it a try once, then this free stock backtesting software will help you out. They are renowned for their pine script engine, and the platform helps you do backtesting, screening, as well as charting across stock exchanges worldwide. Not only that, but you also find a community of 2 million people who share their strategies amongst their fellow traders. 
It is easy to manage trading via TradingView as you can integrate their broker platform. You can find every kind of product except options, and you'll need to identify if the broker platform you use has CQG integration. But when it comes to scanning and filtering from the watchlists, no platform can beat them as they are excellent in terms of real-time scanning covering any ideology based on the fundamentals. 
There are over 160 indicators displayed in LineBreak, Renko, Heiken, Point & Figure, Kagi, and Ashi charts. You could follow people on this platform and also chat with them. With their strategy-based manual backtesting, you could also look out for cryptocurrency and forex data, if not stocks in particular. However, only a single market instrument can be backtested, and the news isn't remarkably accurate. 
Pricing: $0-$49/month. 
MetaStock:
You will find MetaStock amazing if you are looking for independent forecasting, scanning, and, most importantly, a trade backtesting platform. You could backtest all of the markets with just one click and develop the best-of-all systems with the utmost ease. It has fantastic draw-down, profits, and ROI reporting as derived from the backtesting, and they're the best in terms of charts, indicators, and factual news. In addition, you could backtest any market globally. 
Their selections are the widest when it comes to technical analysis, and hands down, they're the best stock backtesting software when it comes to that feature. All the essential chart types are covered under this platform, including Equivolume, Market Profile, and Point & Figure charts. Also, there are more than 300 kinds of indicators, even Ichimoku Cloud and Darvas Box. If you wish to add your hands, then you could do that with their coding system. 
However, there is no automated execution of a trade, and you might need some scripting skills. There are over 58 systems to backtest at, and you can see the trade background, trade size, trade duration, and P & L of the trade. Expert advisors are present along with their inbuilt systems that help beginners understand the patterns after technical analysis. There are also specific webinars conducted for consumers to understand backtesting and forecasting. 
Pricing: $69-$199/month.
TrendSpider:
With an extraordinary backtesting engine and technical analysis platform, TrendSpider has some great things to offer to all of its users. For example, you'll find trendlines that are driven by Artificial Intelligence, Multiple timeframe forex, stocks, futures, and cryptocurrency analysis.
You can turn on the automated trend line identification feature, along with automatic multiple time frame analysis. The procedure of backtesting is straightforward and gives real-time exchange data. 
They not only cover stocks but also provide coverage to Cryptocurrency, Forex, Exchange-Traded Funds, and Futures, signifying that the auto trend lines and multi-timeframe analysis can be implemented almost anywhere. There is also absolutely no need to do installation and configuration procedures since it works entirely with HTML 5. Moreover, it can detect over a thousand trendlines highlighting the important ones too. 
Regardless of the number of automated features, you could never perform automatic trading. But apart from that, their approach is excellent compared to others and is made to detect the trendlines easily and automatically. As a person who likes to conduct thorough market research, you'll find TrendSpider making your job a lot easier. You could use it sitting on your PC or perform backtest program on the go. 
Pricing: $27/month. 
TradeStation:
This platform is already known as a top known brokerage application, but it is also efficient enough to conduct thorough backtesting. It has one of the best backtesting software in the market and gives you real-time market insights. You can test any scenario straight away from the charts that you see on the same. Their charting tools are unique, and the same is the case with their algorithm. 
There are a ton of resources present on this platform that help you get used to it. Known as TradeStation University, these videos are pretty insightful. Also, some briefings take place in the morning and can be played online, where professional analysts come together to discuss some valuable strategies. Also, at the Strategy Network, you could purchase different stock market systems, and someone could also develop a plan for you. 
You could also integrate their broker platform for all your trading-related tasks. However, their charges are a bit on the higher side since they charge per trade rather than per month. Execute your trades and tests according to you as it's a highly flexible tool, meaning you could select the timeframe, the kind of chart, the indicating pattern, as well as the criteria for buying and selling orders. All sorts of trades are well covered under this same platform. 
Pricing: $5/trade. 
Interactive Brokers: 
As an active trader, you would like to conduct thorough research. So for day traders and those who make dedicate a lot of time to trading, Interactive Brokers would be a great choice. Their affordable trading and backtesting system are essential factors to consider, and you'll find some great tools under them. Not to forget, there is access to backtest any strategy from any market across the globe. 
But, to use their backtesting tool, you ought to be their client, i.e., you should also be using their brokerage platform. With their portfolio manager tool, you could conduct tests hassle-free as their user interface is good. The device is designed to balance the portfolio of traders via displaying data through their one-of-a-kind parameters. A portfolio for backtesting can be chosen by the crucial fundamentals mentioned. 
Pricing: $0 only if you're an Interactive Brokers user. 
Quantshare:
If you develop automated systems as a quantitative analyst, then look nowhere else apart from Quantshare. As an analyst, you could share stock systems and place yourself in their marketplace where there is a lot of content available to test and use to the extent you want to; there are no limitations. You could also implement all the systems via just pointing and clicking, combining a variety of rules to identify which works in the best manner. 
It is also very affordable as it requires a one-time investment; there is also a great community where you can discuss several things; you'll also find their backtesting system to be highly compatible. But, setting it up would require an effort as it is essential to know to program, and their user interface isn't worth that effort. Nevertheless, advanced software is ideal for analysts to conduct tests, understand the forecasts, and further predict. 
Pricing: $245/lifetime membership. 
Metatrader Strategy tester
In the MetaTrader platform, there is section "Strategy tester" where traders can backtest their EA or indicators. Metatrader is a free platform and very powerful and easy to use.

To conclude with: A bit more about stock backtesting
Once you look at all these platforms, you will find that Trade Ideas has an excellent AI algorithm and system working towards giving you a higher note of the market, making the whole purpose of getting a membership successful. But, MetaStock is still the number 1 when it comes to conducting thorough backtesting and getting to know other's innovative thoughts via the vast community present on the same. 
Further ahead, TrendSpider is a platform derived from great innovative minds and has attracted a lot of users in just a little time. TradingView, on the other hand, gives you access to every market across the globe to perform individual backtesting and get detailed reports. With Interactive Brokers, you could combine trading and backtesting under one platform, whereas TradeStation results from technical analysis and functions backtesting and auto trading. 
Quantshare is different from all of these and is applicable only if you are an analyst, not a trader. Although these platforms are all great in their ways, some might be good for an active trader, whereas some might help understand backtesting. We hope this data enables you to find a platform of your kind and facilitates smoother trading.