The financial markets are complex and volatile and often hard to predict, which has brought AI potential success in this field. The predicaments of the trading world are now being eliminated with the help of AI and the advanced strategies which beginners can easily use. 
What is AI trading software?
AI software represents a trading tool that is based on five characteristics: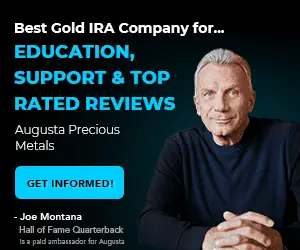 Big data – AI trading software deals with a vast volume of data. For example, stock analysis needs to be done for at least 20 years.
Adaptive – AI trading software tools employ machine learning to adjust to their environment. The software learns from previous trading data, validates a particular set of data, and tests on unseen data.
Market Reactive – AI trading software reacts to the changing circumstances around them. Machine learning or patterns software analyzes inputs and makes rules to calculate scores and make decisions.
Multiple trading systems concurrent – AI trading software simultaneously handle various trading system interactively.
AI software is always forward-looking –AI trading software analyzes past performance to predict the future, makes a future projection, and searches past situations to discover a practical future goal.
The top 5 AI trading solutions 
1. Trade-Ideas
Trade-Ideas is a Robo-advisor and stock scanner for your trading stocks. It also helps with backtesting and opportunity finding. Trade-Ideas works with various algorithms to help users find profitable trades and gives them the knowledge to use strategies that have more significant probabilities of getting profits. 
Once the market closes, the "Holly" algorithm analyses the last market sessions and the impact on 60 days of trading. Then the strategies are divided into 35 new concepts with differing objectives and help stay one step ahead of the market. 
Multiple factors are included in this algorithm, including cheap, expensive instruments, technical, social, fundamental indicators, volume, etc. Hence, Holly is a research-based algorithm mostly. 
The reality is that this is a practical way of making the algorithm advance. As it trades and analyzes more, it becomes good at it. You can visit Trade Ideas' website to know more about this algorithm.
The software gives the traders the upper hand in even based backtesting and helps them scan signals that should have been entered in the past. You also have access to chat windows and full quote functionality to filter the needed information.
Trade-Ideas is used vastly for its good algorithms and bring results; it has rich functionalities and customization that aid the user's trading outlook. You can check for their updates on their blog on their dedicated website. 
2. Blackboxstocks
Launched in 2014, Blackboxstocks provide the stock screener technology that utilizes the power of AI to get rid of the noise in the market. Hence, its algorithms come with real-time trading alerts.
They have moved a long way since it was launched. They have now included scans in the options market, and users can even find the dark pool activities through it now! Access to this software costs $99/month.
Along with the stock scanner, the subscribers also get membership in a Twitter group and discord channel where you get alerts for real-time and stock options. Only large-cap stocks are traded. Hence members can also copy trades with ease and earn profits. 
3. TrendSpider
This is also a prominent software among traders. It simplifies the trading process and automates the analysis through the procurement of smart charts.
The smart charts are AI-based, and here are their features and functions:
Identify trends that bring profits and meaningful indications.

You also get manual tuning mode, etc.

Automatic trend line detection.

Breakout detection, support, and resistance visualizations.

Automatic Fibonacci retracements.

Automatic candlestick patterns.
The AI will steer you in the way of the profitable trades and highlight them on the trading charts on your watch list.
Trend Spider is one of the most prominent simple and easy-to-use AI trading software. Trend Spider gives automatic technical analysis that provides a more tailored approach for professional trading.
4. Kavout
Kavout is a data-based software for investors and institutions that uses machine learning to reveal anomalies and create signals. This software uses AI to manage wealth, find opportunities, and reduce manual work.
The catalog of Kavout includes:
Momentum

Quality

Value

Growth

K Score
These catalogs include the information with datasets like Price momentum, K-Score, G-Score, Profitability Trend, Quality factor, etc. The history for this data is present for millions of stocks, and the sample data is being given too.
5. EquBot
EquBot is a robust AI exchange-traded fund based on IBM Watson. They started at Haas School Of Business at UC Berkeley; their mission statement is, "Give everyone access to investment opportunities that AI can unveil."
They have multi-staged technology features to regulate the process of investment through analysis and quantitative and qualitative information. EquBot is a long-term investing software.
How do these applications work?
The AI software provides traders with the buying and selling of catalyzing the trading process and enhancing performance. 
Machine learning helps remove the problems of the traders and assessment of data amounts, finding out patterns, creating outputs that steer the traders toward decision-based trading prices.
To enable that, these platforms allow a unified strategy that is diverted towards a more mindful approach. This type of practice is more complex and includes three steps.
Financial data is complex and has structures, processes, and a significant influence on future events. That entails the historical data is an impeccable source of finding price movement for different indicators. 
However, even the algorithms might fail to assess these patterns at times. Hence, there is an essential need for unbiased and accurate data for AI software.
Organizing the data and doing feature engineering

Artificial intelligence is a trading software that is not very different from the patterns that human analysts divert from. Once you find that data, the next stage is to manage that data and categorize it into groups. There are two data sets, including the test set and the training set. 
Why is that needed? Once the algorithm tests its capabilities, it needs to be trained once it regulates the performance so that actions are set in motion. 
The algorithm helps make trend forecasts for the price movements and trends on sets that align with the trader's interest. There are several ways to build that algorithm. This simplifies the problems via two factors, predictability and signals.
Signals help find the price rise and fall areas, while the other backs the found of the former. Once your algorithm has found its way over the data sets, it creates the output; the trader can predict the best performing tools and find the ones with the most promising strengths. 
Making money with trades is not simple but also not unpredictable. Most AI trading software follows the simple logic that matches the things we discussed above; the reality is quite complex, decision-based analysis and to create a high-performing and efficient algorithm. The different reasons for the stock market are:
This is a complex structure with interdependencies that are present in the account. 

It needs technology-forward programming skills.

Maintenance and fine-tuning of the algorithm.
The reality is a good algorithm with favorable product results almost 85% of the time. However, till it reaches that level of perfection, however, without this kind of knowledge, the trader may lose funds. Hence, ready-made solutions have yielded more results quickly.
You would also not lose funds on creating a new algorithm and take the benefits of more high-end technology with a one-time investment.
Hence, to help you with this quest for great AI software, we created this article with the top 5 AI trading software.
Final thoughts
AI has its pros and cons, but you can use it to create profits in the trading industry and help you become a good trader day by day. However, creating impeccable trading software takes time and is also resource-intensive.
Hence, the best course of action is to use ready-made software and start your AI-powered trading techniques. Trade-Ideas is a great #1 screener which is best for finding out the best opportunities and place trades that are beneficial.
Retail investors can benefit from this solution, While Trend Spider focuses on trend visualization creating one-time by creating patterns and trend lines. 
Hence, these are best for technical trading. You can also create your algorithm to stay ahead of the financial market. Therefore, onset innovation, and excel as a trader.