The stock market is a space that is overflowing with stories where investors have lost everything and more while drawing in the sea of ups and downs. These almost seem like horror stories that warn you to be aware of investing money in stocks. You can even lose the gross amount of your funds to the bear market. Hence, the stock market is lucrative if you are mindful of your choices.
Teenage Millionaire Stock Traders List
The youngest stock market millionaire that alone with his own investment created fortune is Brandon Fleisher. The most famous teenage millionaire stock traders are Curtis Knee, Ashu Sehrawat, Tim Gritanni, Katherine Chan, Brandon Fleisher, and Justin Brosseau.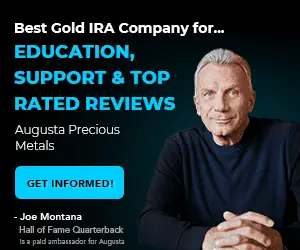 Curtis Knee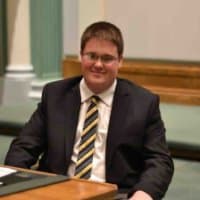 Cutis Knee is 21 years old, and he started trading at the early age of 13 after being influenced by the news channels. He was keenly watching the news business section of the news channel when the market quotes diverted his attention and got him hooked. Curtis identifies as a value investor, and his principles are continually trading fair and square.
Curtis only invests in companies that have an excellent record, impeccably organized books. E.g., Curtis will invest in companies with lower debts and exponentially growing assets. He also emphasizes the orderly function of the company and a responsible management team.
Curtis faced a downfall in his investment effort when he traded in the stocks of an oil company without conducting a detailed study of the same. However, after the incident, Curtis always indulges in a comprehensive analysis using the price-to-earnings ratio to determine if the stock is undervalued and overvalued. Thus, he deviates away from the companies that function at the mercy of company handouts. 
Ref Wayne
Ref Wayne is a person who had a keen interest in trading even when he was in high school. He left high school in 2011 and started trading in forex. It is believed that by the age of nineteen, he had already built a fortune worth a million. He has built on his success and has quite a few things to show about charity and philanthropy. He set up the Ref Wayne Foundation to help poor and underprivileged children. He also has penned a book by the name The Art of Trading. It explains both the practical and theoretical aspects of forex trading. According to some estimates, Rey Wayne must be worth around $500 million. Hence, his phenomenal success could be a great way forward for others keen on making big money in forex trading. Ref Wayne's net worth is around $500 million (estimated in October 2019).
Ashu Sehrawat
Ashu Sehrawat is a 22-year-old and has an established name in India's stock market with a millionaire status. He is a serial trader who enjoys day and swing trading along with other avenues. He took a liking to the market at the age of 18 while observing his father, who invested through the buy and hold strategy to rack up profits.
Ashu became fixated on the idea of making money through stock trading and did extensive research on trading, opened his account, and became a part of the penny stock chat rooms. He came to know about breakouts and started practicing them. However, he did not yield significant results from this and resorted to short selling instead. He did earn a good profit on his trade but realized that something much more mystic needed to be excavated from the vast trading world. 
Moving forward, he started being very picky about the stocks to short and finally cherished a hefty profit. However, he did not run away from experience and learned to maximize his profit as a short-biased trader. Currently, he is the proud owner of a trading bog where he teaches the new enthusiasts about trading and his personal market experience.
Justin Brosseau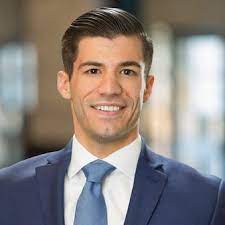 This millennial made ripples in the news when he racked up an astounding 250% return on all his stock investments. At the time, he was 16 and made history by investing his life savings of $650 in 3 stocks, namely, GR (GE), Citi (C), and United Airlines (UAL).
He was a teenager, and this return was enough to wow away most of the crowd. He continued to ride this wave of profit through multiple investments, and as he reached the age of 23, the portfolio stood at $12,300, 19 times more than his initial amount.
When Justin was a sophomore at the Neuqua Valley High School, he was fascinated by the stock market. His teacher assigned him to create a project based on mock stocks. He chose 
United Airlines and did an intensive study of the same until he was familiar with every aspect.
In 2009, he convinced his dad to become a co-signer for his Scottrade account and $4 united shares. In 2014, he sold the same for $41, and he believes that he is a player in the long run. Before investing in any stock, he analyzes any share-based on profits, earnings per share, debt, and sales. Then, to create an estimation of the future paths, he also monitors the company's capital.
Justin believes that it is fate and anybody can lose for a win, as he also invested in companies apart from Apple (AAPL), Disney (DIS), and Netflix (NFLX) that did not yield the expected results.
Katherine Chan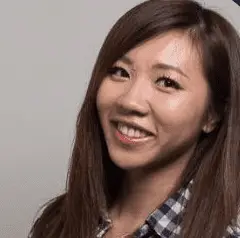 Katherine Chan was in the middle and center of a financial crisis when she kick-started her career. She graduated from Harvard in 2007 with a degree in linguistics, brain, mind, and behavior. Before this degree, she was interning at the global energy division of the Credit Suisse Group. She was in the office full time in 2008 and witnessed when the market reached the ultimate heights and then crashed consequently. 
By harnessing her internship experience, she bagged a chance at Vora Capital Management in New York. At the time, this firm was valued at $25 million and grew into a $1.5 billion form through leisure and gaming focus. Then she harnessed her basis for buy-side proficiency and used it as the co-founder and senior analyst of the Anandar Capital Management. 
She teaches women to excel in the trading world and ensures they get the required mentorship to be acquainted with the same. 
Brandon Fleisher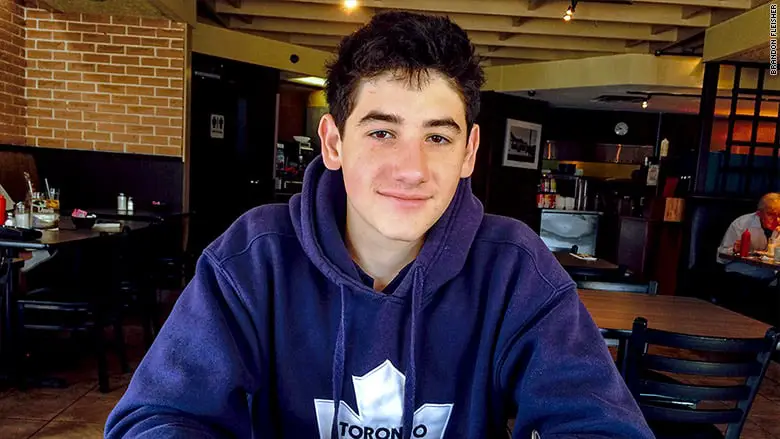 Brandon Fleisher is a 22-year-old prodigy who turned $48,000 to $147,000 at a very young age of 17. This achievement surpasses all at such a young age. He was introduced to the concept of stock trading in the math class through an activity. It triggered his curiosity, and he went ahead to learn more about stocks by reading lots of books.
His best friends were stock-related books, company reports, and SEC reports. He observed returns on a virtual account on Market Watch and convinced his parents to put in the money. They co-signed for him by investing $48,000 of their savings in the market. 
In a short span of 2 years, the money grew three times. Fleisher is more interested in investing in small-scale companies with plenty of time to grow and sustain the upward shift. He conducts a study and invests in the same for 6-8 months. 
He prefers to leave his emotions out of this business and holds his stock even in times of fluctuations if he feels like things will look up. His expert advice is learning how to research rather than struggling with it.
Conclusion
These five millennials are the epitome of the stock trading world. If you are also venturing out to the investment world, look up their story and resources to ensure good results from your trading decisions. 
Stock trading is not easy, and without determination, your enthusiasm will fade away. Hence, dedicate yourself and do not look for shortcuts. You should not rely on the sentiments of your friends and do your homework to navigate through the market.