We have all heard the story of the famous software programmer from Jacksonville, Laszlo Hanyecz, who used 10,000 bitcoins to pay for 2 Papa John's pizzas. If we calculate the price paid for those two pizzas, it will cross a million. Stories like these grab the attention of numerous people, making them desirous of dealing with bitcoin and Ethereum. All you need to get started is to purchase IOTA. Read with us to know all about buying IOTA. 
What Is IOTA? 
IOTA represents cryptocurrency that works on IOTA Tangle architecture, an open-source distributed ledger designed for the Internet of things (IoT). When the user sends an IOTA transaction, he validates two other transactions. This system offers high scalability, no fees, and near-instant transfers.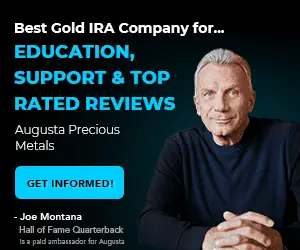 IOTA ranks 12th in coinmarketcap.com which ranks 400 currencies based on their market value. Instead of using a chain of transaction blocks, it uses a tangle, a tree of transactions. The name IOTA comes from the Internet of Things (IoT), which promises diverse applications.
Each transaction made is linked with two other transactions in a tangle by IOTA. There is no need for mining since the validators of transactions are provided the facility to process new transactions.
IOTA Price
IOTA chart
IOTA Live Chart
History of Cryptocurrency
As of the present day, we have about 1969 cryptocurrencies active in trade. Furthermore, 31 October 2018 marked the 10th anniversary of Satoshi Nakamoto's whitepaper which described cryptocurrency as a version of electronic cash that would permit people to make online payments directly without requiring a financial institution in the middle. Maximum cryptocurrencies are made with distributed ledger technology known as blockchain that protects each encrypted transaction block with the subsequent. 
The historic blockchain transactions are rendered more secure because of each successive block is verified. However, if we analyze, several bitcoin losses made in the past have occurred because of human error like wrongly entering the alphanumeric code for bitcoin. 
The invention of Ethereum by Vitalik Buterin, a nineteen-year-old in a whitepaper made official in 2013, was responsible for taking bitcoin beyond its primary usage as an e-currency. He launched intelligent contracts with the function to add prearranged terms in a transaction. 
Several cryptocurrencies launched through Initial Coin Offering (ICO) were written with the ERC20 protocol, underpinning Ethereum. In addition, smart contracts permit the exchange of tangible value items such as a car, a house, or pizzas for a mentioned cryptocurrency amount on a specific date. 
Trade IOTA with $0 commissions. Please register for free and start crypto trading.
What Is IOTA's Tangle?
It is possible to process individual transactions faster by IOTA since it does not require forming blocks of transactions before undergoing validation. The technical name given to IOTA's combination of branches, trunk, twigs, and limbs is Directed Acyclic Graph (DAG). 
The transactions showing the longest and frequently validated lengths to the root genesis transaction have the maximum weights for validation of other transitions. Since IOTA permits machine-to-machine communication, it helps IoT applications similar to linking washing machines with online maintenance specialists and autonomous vehicles with computerized mechanics. 
How to Buy IOTA?
To buy IOTA you need to go to a crypto exchange service or forex broker, open an account, make a deposit and then buy the  IOTA. You can buy IOTA at Binance.com and at Avatrade IOTA cryptocurrency.
How To Buy IOTA in Two Steps
Buying IOTA is a simple 2 step process. It requires: 
Purchasing another cryptocurrency:

It is mandatory to buy other cryptocurrencies like bitcoin or Ethereum before buying MIOTA. Therefore, one can buy IOTA only by exchanging it for some other cryptocurrency. For example, Coinbase is a suitable exchange for people's first bitcoin acquisition or other currency acquisition that accepts an initial currency like dollars or Euros via debit card, credit card, and direct bank transfer. However, several banks have stopped the option of purchasing cryptocurrency via credit cards.
Another option for buying cryptocurrency is to withdraw cash from the bank account and insert it into the cryptocurrency ATM. In this procedure, the Automated Teller Machine will produce a receipt carrying an alphanumeric key to get to the online wallet. 
Purchasing another cryptocurrency on the exchange for IOTA:

Since bitcoin is accepted as a deposit by all exchanges, you can use it as your funding to buy MIOTA. In addition, it is possible to convert IOTA back to bitcoin (less volatile compared with other cryptocurrencies) since converting cryptocurrency to fiat currency takes several days. The IOTA website recommends OKEx, Binance, Exrates, Coinone, and Bitfinex exchanges. Each of these exchanges also facilitates bitcoin trade to make purchasing bitcoin and then using it as a deposit possible. 
Be Cautious of IOTA Volatility
It is essential to keep the emotions out of trading since fear of missing out can lead to one making extravagant investments, and extreme doubt can make one step back from promising investment opportunities. Therefore, it is paramount to keep out the emotions and build a strategy for anticipating the outcomes well in advance and making calculated moves. The best method used by most traders is to aim for a 20% gain and be cautious of a 5% loss. It is necessary to be careful while trading cryptocurrency since it is a volatile investment compared with other forms of investment. It is even possible to lose more than 100% if the asset bought with borrowed money loses its value. 
Conclusion
After investing, the outside factors can become instrumental in your investment profits. Even though the acceptance of IOTA is expanding in the market, there can still be a negative influence of the cryptocurrency market on the piece of investment. Several possibilities include the exchange being hacked, an ICO failing, or a bitcoin whale deciding to sell. The world economy can also enter into a phase of recession where everyone decides to sell all their currencies. 
Some of the best crypto exchanges that you can try are etoro (best for social investing), Changelly (best for instant exchanges), and Voyager (best for mobile traders). However, you must always be careful about the investments that you make. It is recommended to learn the functioning of various exchanges very well before making investments. To get the maximum benefit from your investments, you must be well acquainted with the ups and downs in the market trends and know how to make the best out of your investment. IOTA investments, with their rapid growth in the industry, are the future of the cryptocurrency market. Hence, now is your chance to take the leap and make maximum profit. 
Trade IOTA with $0 commissions. Please register for free and start crypto trading.