If you are an avid trader and looking to buy the stocks of Twitch, we have good and bad news for you. Unfortunately, there are no Twitch stocks hence, no ticker symbol. However, since Twitch is the property of Amazon, you can trade in Amazon stocks and have a small part in Twitch too. Twitch is a pre-eminent streaming website and people are obsessed with their games. Hence, you get to connect worldwide and chat, stream, and play games with anyone you like.
What is Twitch TV?

Twitch TV is a streaming service, mostly for video gamers where people enjoy live and pre-recorded feeds of content creators. However, the main focus is on the live feed of people showing off their gaming skills on the famous games. In the current time, Twitch has expanded its scope and now also allows the live stream of cooking, cosmetics, music, and many other genres and live streams too.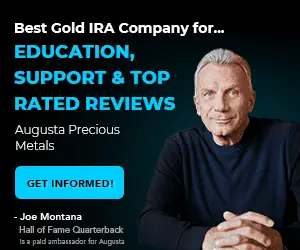 Here people just find videos like "A day in life" interesting. However, the heart of Twitch is still video gaming. The website also displays the famous eSports competitions and much more from the professional gaming society.
The website provides the feature for people to talk with the streamers and the other people in the audience via chat rooms. However, many gamers just focus on their games and are not much for interactions. 
Twitch was launched in 2011 by Justin Kan, who is a known figure in many startups and venture capital investing. Twitch is a result of one of his experiments, the Justin.TV was a website where you can follow Justin in his life with a webcam on his head.
Justin.TV was closed in 2014 as Twitch was acquired by Amazon (NASDAQ:$AMZN) for over $1 billion. How does it infer the situation of Twitch stock?
What's the stock symbol for Twitch?
No, Twitch is not public stock and it has not its own stock symbol. Twitch is owned by Amazon.
This is the same for Instagram and WhatsApp which are under the umbrella of Facebook (NASDAQ:$FB) and LinkedIn and Minecraft (NASDAQ:$MSFT), Twitch also stays under the umbrella of Amazon. If you are still keen to own shares of Twitch, you can do that by investing in Amazon.
However, the world has been pressing to break these tech conglomerates into separate holdings. Maybe, Twitch will also come out of Amazon and become an independent company. However, right now you only have the aforementioned method to invest.
Can You Buy Twitch stocks?
No, you cannot directly buy Twitch stocks because Twitch is not a publicly-traded company and does not own a Twitch stock ticker. However, you can buy Twitch stocks indirectly if you invest in Amazon because Amazon owns Twitch.
What does Twitch do?
Is Twitch really just YouTube but for gamers? One can both accept and deny it. Twitch allows people to grow their audience and also evolve into Twitch partners or affiliates over time.
In the beginning, everyone was a streamer on this platform. You can even start right now. To earn from it, you would need a good audience and build a community, and get more people to watch it over time. 
What is a Twitch affiliate?
Once you have at least 50 followers, have a broadcast time of 8 hours in the last 30 days, and at least 3 new viewers on every stream, you will be eligible to rise as a Twitch affiliate. The followers can help you earn by rendering Bits, the currency of Twitch that the streamers can convert into cash.
One bit transforms to $0.01, hence more streaming means, more bits, and more money. Twitch affiliates can also request donations, be sponsored, or be paid as a promoter for games, products, or new followers. This is not similar to Youtube earning because there you earn from ad revenues. 
What is a Twitch Partner?
If you become a partner, you are now a certified content creator! Your streaming time is now 25+ hours in the past 30 days, you have 12 unique days in 30 days, and 75 new viewers every time. The partners get money via monthly subscriptions, verified channels, and have lockable charts, accessible to subscribers only.
How does Twitch make money?
Twitch makes money through the subscriptions from streamers. It costs:
Tier 1 costs $4.99.

Tier 2 costs $9.99.

Tier 3 costs $24.99
The difference is that no ADs will interrupt you in streams, and you will also get the sub emotes as you buy higher tiers. However, you can always watch it for free, and if you subscribe you will be supporting your favorite streamer. There are always more Tier 1 subscribers as compared to the other tiers.
Is Twitch public or private?
Twitch is not a public company. Hence, you cannot buy the stocks. You can still invest through Amazon. Although the share price is way too much, you can trade through options. If you are not aware of the basics of options, you can easily learn it online or from a seasoned trader. Hence, you will save yourself from spending thousands on Amazon stock. 
Is there a competition for Twitch in the market?
In 2021, people streamed a lot due to the Covid-19 pandemic. This is more relevant to the demographics of the GenZ and millennials. However, Twitch has some rivals in the field, but it still reigns superior in relation to video games. Here are some other alternatives for streaming too!
YouTube: The most prominent streaming platform! YouTube is the most dominant platform of 2021 or 2020 for that matter. In 2020, YouTube made a revenue of over $20 billion for (NASDAQ:$GOOGL) and a 2.3 billion access range by people. Most of the earnings of the Youtubers come from the ad revenues, they can live stream on it too. If YouTube deciphers the method to make it as interactive as Twitch, it could lead to trouble. 
Discord: Discord is not very similar to Twitch, as the main attraction lies in the chat groups/channels However, you can still have a Live stream if there is a voice channel. This is also not as interactive as Twitch, but it's still a platform for gamers, and who knows where the gaming industry will go in the future? There are gossips that Discord will also go public with its IPO soon.
Netflix: Netflix made the shocking announcement that they could soon be moving into the gaming industry. Hence, it might become the more powerful streaming platform with literally all facilities. Netflix already has over 200 subscribers from 200 countries, it could be the most unfathomable competitor of Twitch.
OnlyFans: Although this site is more known for adult entertainment and sex workers, the platform also has a live streaming platform and members are already signing up in lots of numbers. There is already a good portion of OnlyFans users that do the work via online streams of video games. Although it might not go in as a very big competitor of Twitch, the adult gaming theme can push away subscribers from Twitch, especially the male audience. 
The future of Twitch
The gaming industry is growing rapidly along with eSports as the professional gaming industry combines with the mainstream. According to reports, over 500 million people might show up for an eSports event live. Amazon has also packaged Twitch membership with the Prime Subscriptions prudently. 
The company consists of over 200 million subscribers worldwide. Moreover, the gig economy and the content creation industry have got a much-needed boost due to the looming pandemic. Current generations find more solace in creating content themselves than a 9-5 job.
Final thoughts 
In essence, the Twitch stocks are not available as of now and no one can buy them, but you can enjoy the free content on the platform and support it. Twitch has a good brand name, and presence, that hardly anyone can invade its space in the gaming industry. 
However, with success come competitors like Netflix and YouTube who have both the customer base and the resources to give it a neck-to-neck competition. Currently, Ninja, the most esteemed gamer on the platform makes $500,000 to $800,000 monthly.
The subscription is very meager, Twitch still has an unwavering user base. As the video gaming industry keeps booming, so will platform like Twitch.