FxPro is one of the topmost Metatrader brokers in the investment market, as we can see in the FxPro review. It offers a full suite of MT4 and MT5 platforms. It also provides you with a variety of account pricing options. This broker has an excellent reputation and excellent ads on TV and the internet. However, this broker has a license to act as a market maker.
Is FxPro Market Maker?
FxPro broker is a market maker broker because it acts as counterparties to the trades of their clients. As a result, FxPro can profit from setting the bid/ask spread and commissions. In addition, FxPro, as the broker, may benefit from any Client losses.
If we look Risk Disclosure Notice on the FxPro website, we can see: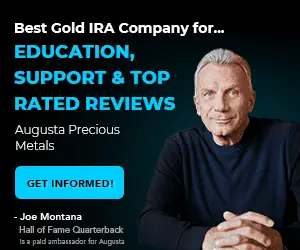 4.3 FxPro acts as a market maker when executing Client trades and the Firm may profit from any Client losses.
This is nothing wrong with traders. Most reputable brokers have a license to act as market makers.
It is an NDD broker, and it shows no conflict to the investors. It also allows investors to opt for any investment strategies and tips. You can make any profitable investment and trading in the FxPro trading platforms such as MT4 and MT5. You can opt for so many good strategies such as scalping, swing trading, hedging, and all.


It is essential to choose the STP broker to trade in fair circumstances and trading scenarios. But many traders have the question of how they will find out the STP broker and go with the right one.
Here are some essential tips that you may follow to find the best STP broker for uninterrupted and fair trading options:
* The STP broker will not restrict any trading methods.
* They offer the c-trader.
* You do not find any reviews about the cancellation of profit. That means you do not see any negative thoughts about them.
* You will not get so many bonuses and attractive promotions.
* You will find a more expansive spread here than the average one.
These are some essential and general features that the STP broker has.
You should know the fact that FxPro is safe and has some lower risk. It is not a trader publicly and does not link with the bank. You can trust them. They show high trustworthy features to the investors. It is very well while you consider its trustworthiness and reliability. It scores 95 out of 100. This particular high score indicates a lower risk of bankruptcy and default. Under the new EU guidelines, they can also offer you negative balance protection.
FxPro has a respectable and well-known base of market research. For mobile trading, it is one of the best platforms. It is best for the Forex traders and CFD traders who want to secure the wealth as per their preferences in the trade market.
A lot of brokers try to represent themselves that they are not Market makers. However, high reputable brokers, as FxPro are regulated and have market maker license. The most important thing for traders is that the broker is regulated and withdraws money honestly, fast and easy.
Visit Fxpro Broker. Special promotion.