FxPro forex broker is one of the most famous brokers. Many TV and internet ads are created related to this broker, and many clients registered in the last several years.
This page will present information about working hours during the winter holidays.
FxPro Christmas Trading Hours will change during the winter holidays. The market will be closed on January 2 and partly on Monday 26. December 2022. The market will have a late opening on 30 December 2022. late closing.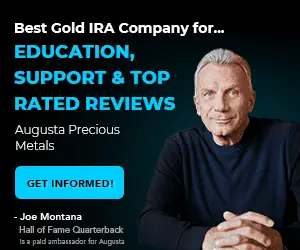 Visit Fxpro Broker. Special promotion.
Forex trading during Christmas at FxPro forex broker is presented in the Calendar below:
On Friday 23. December 2022 market will be opened regularly. However,  for UK shares, spot indices there will be early closing like in the image below: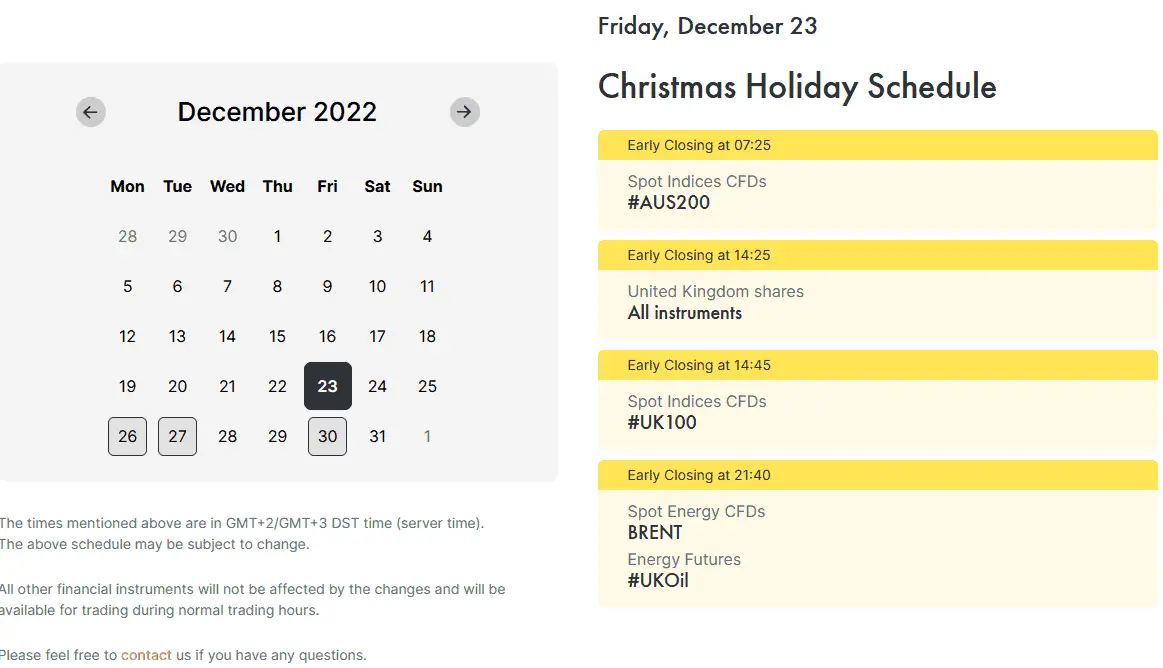 On 26. December 2022 will be a late opening at Fxpro broker, where all CFDs instruments can trade from  6 AM hours.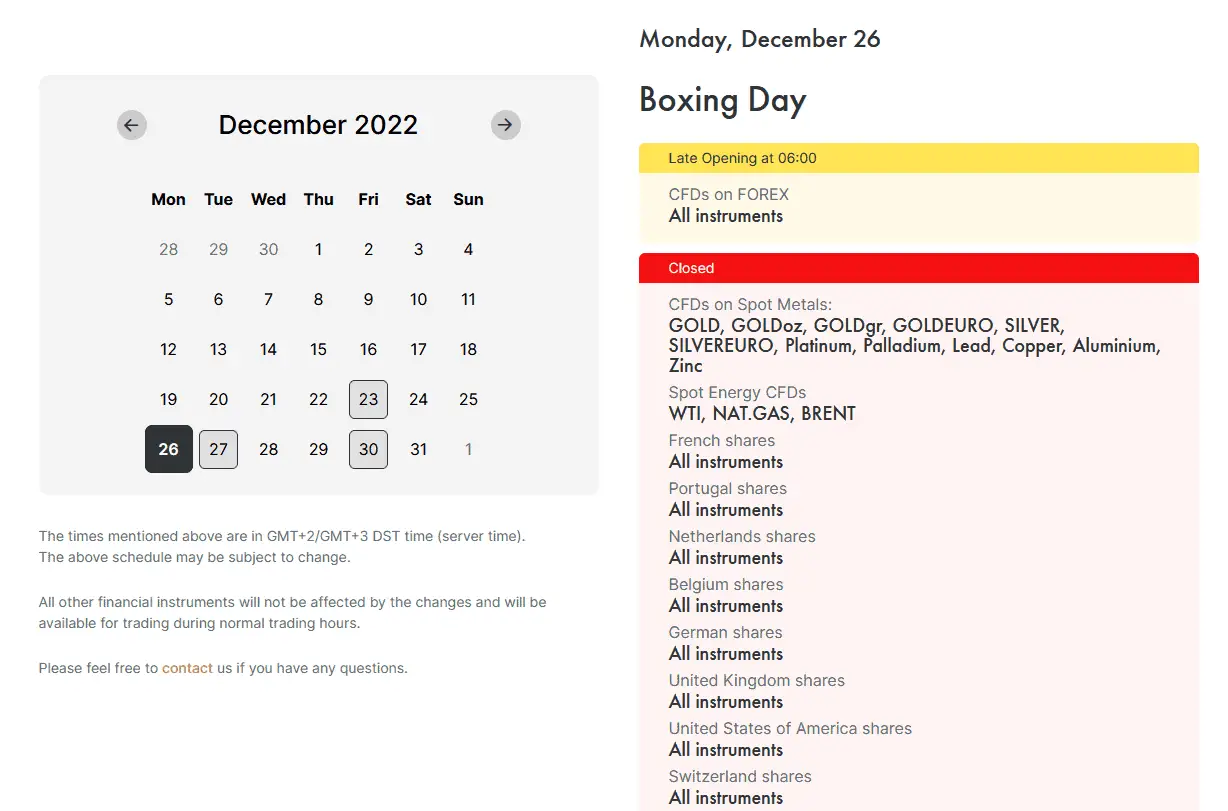 December 30, 2022, will be a regular trading day. However, some instruments will be closed earlier. Please see the calendar below: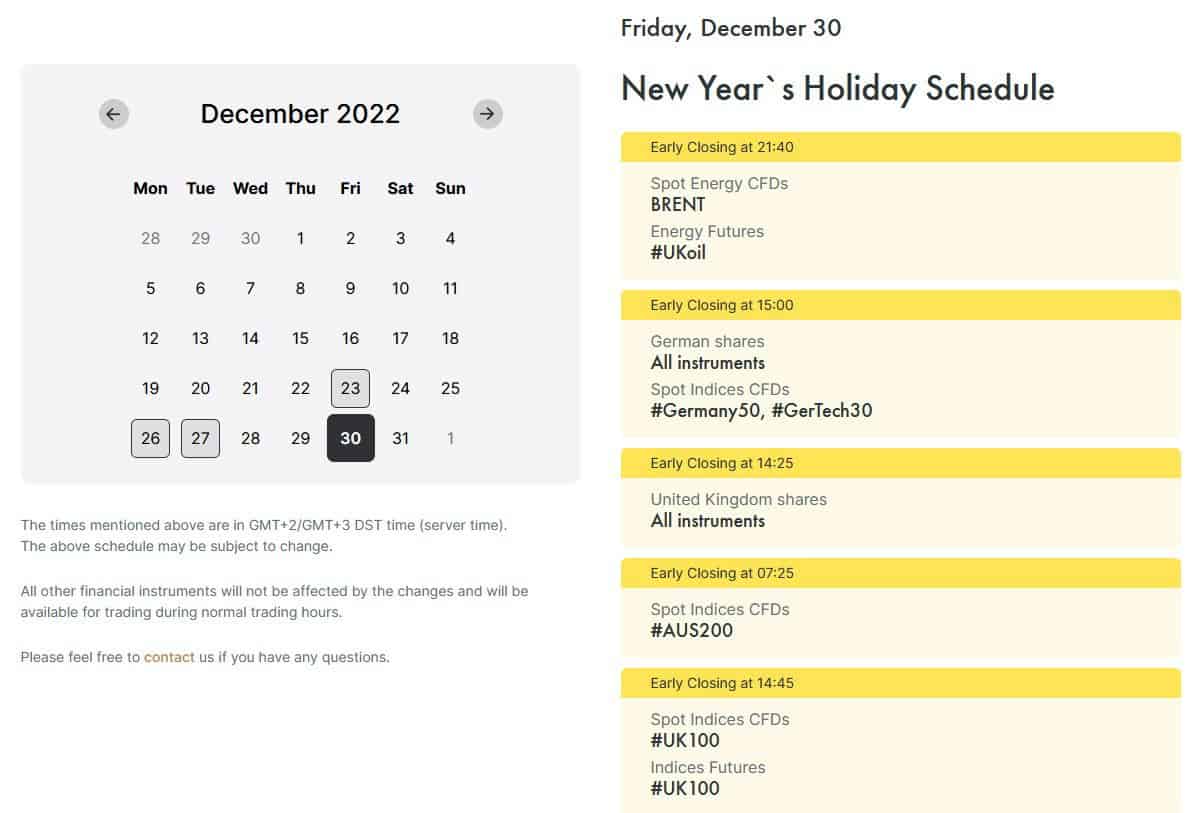 On January 1. and January 2. 2023, the forex market will be closed, and the broker does not work: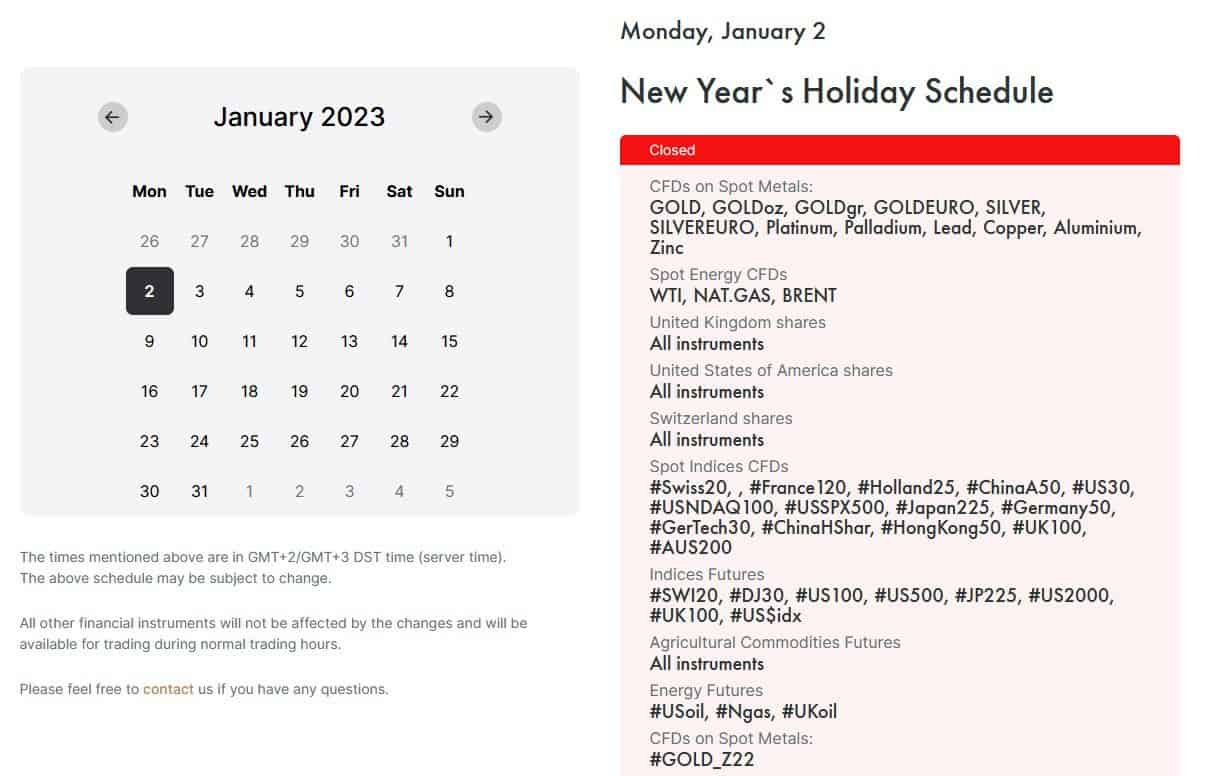 Visit Fxpro Broker. Special promotion.