GBPUSD has been the most volatile major USD forex pair in the last decade. Maybe Brexit and a lot of news from Great Britain made that situation, but this forex pair was always an exciting opportunity for many traders. GBPUSD trends are usually more precise than EURUSD, with sharp breakout moments.
How many pips does GBPUSD move daily in 2022?
The GBPUSD moves daily around 111 pips in 2022. The highest daily range was 366 pips (June 16. 2022.), and the lowest daily range was only 35 pips (April). Currently, in the summer of 2022., GBPUSD volatility has increased.

Now let us analyze how GBPUSD moves during the day.
There are several trading sessions during the day. See the Figure below: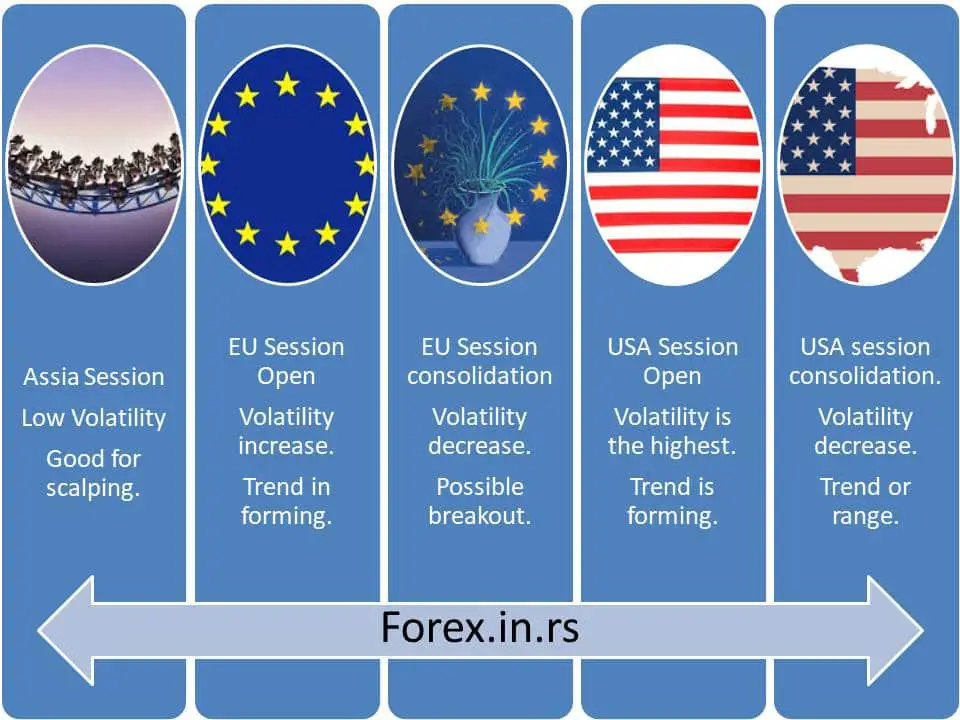 Based on these trading sessions, we need to know that the most volatile period of the day is the period when the EU sessions overlap with US sessions at around 16 hours GMT+1: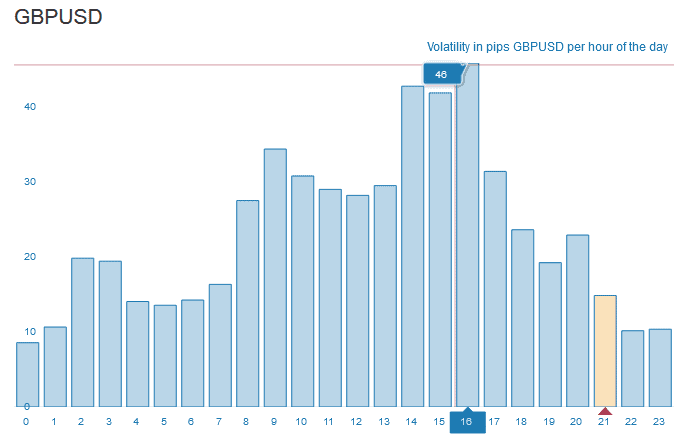 The same results we got for EURUSD too (read our article How Many Pips Does EURUSD Move Daily in 2022)
If we analyze GBPUSD during the week, the most volatile day is Thursday when on average, GBPUSD moves around 118 pips per day: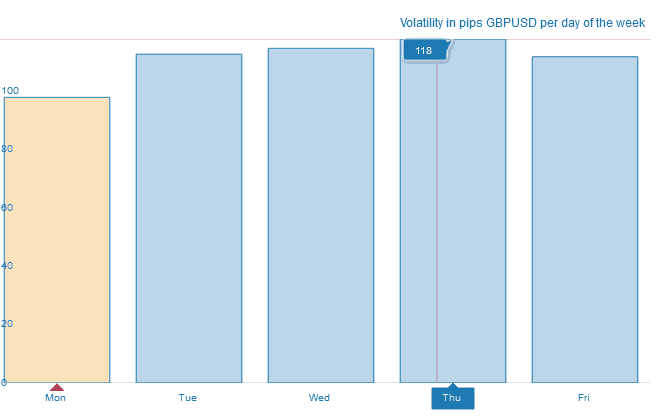 Finally, if we analyze the last several years, we can see this volatility for GBPUSD: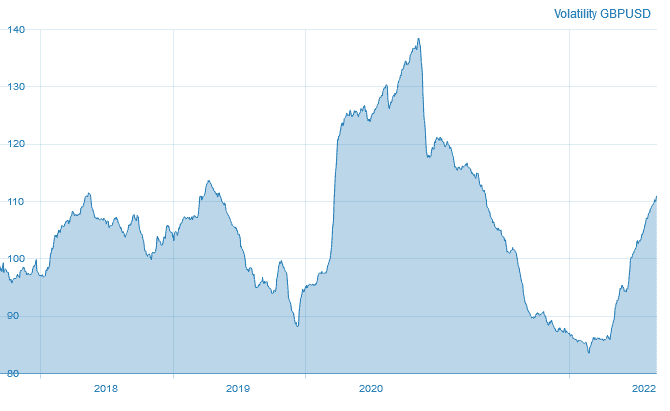 This chart shows that the most volatile period was November 2020, when GBPUSD moved 137 pips.
As we can see on all these charts, GBPUSD volatility drastically increased in the summer of 2022, so we expect turbulent autumn.