Futures trading is an attractive option for investors looking to diversify their portfolios. Futures contracts can offer a variety of advantages, including greater leverage and lower costs than some other investments. Trading futures on the MetaTrader 5 account of HF Markets broker can be a great way to take advantage of these benefits.
You can read the HF Markets review to get all the information about this excellent broker.
HF Markets is an award-winning broker specializing in global Forex and CFD trading with access to various markets, including commodities, indices, shares, and cryptocurrencies. The broker offers traders the ability to trade on their MetaTrader 5 platform with advanced features such as automated trading, copy trading, and up-to-date market analysis and insights.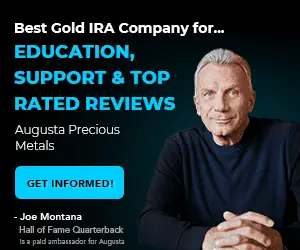 Can You Trade Futures on HF Markets?
Yes, you can trade a limited number of futures contracts at HF Markets broker but only in MetaTrader 5 platform. The most traded are commodities futures contracts at HFM.
Please see a screenshot of the HFM websites and commodities futures contracts list:

When you open an account with HF Markets, you can access trade futures contracts on the MT5 platform. A futures contract is an agreement between two parties (buyer and seller) to buy or sell a particular asset at a future date at a specific price. When you trade futures on the MT5 platform of HF Markets, you can access multiple markets from one account in real-time with low spreads.

Before you start trading futures on the MT5 platform of HF Markets, it's essential to understand how this type of investment works to make informed decisions when investing your money. One key factor to consider when trading Futures is understanding the risk associated with the contract so that you know how much capital you need in your account for margin requirements or potential losses. Traders must also familiarise themselves with any additional fees or commissions their brokers charge for opening positions or holding trades overnight.
To start trading futures on the MT5 platform of HF Markets, it's essential to open an account first by filling out an online application form and providing proof of identity documents such as copies of passports and utility bills. Once HF Markets accept your application, you will receive login details for your live or demo MT5 accounts, where you can start placing orders for buying or selling futures contracts from available markets such as US Crude Oil or E-mini Nasdaq Index Future, etc. Once again, traders need to understand exactly what fees they will be subject to when placing orders and holding them overnight before executing any trades on the MT5 platform of HF Markets Brokerage firm.
In addition to opening positions directly through your MetaTrader 5 account at HF markets broker using limit orders, stop loss orders, etc., other advanced features allow investors more control over their investments, such as Expert Advisors (EAs).
These programs use algorithmic strategies that have been pre-programmed into them, allowing investors to set up rules-based systems that automatically open new trades without user intervention when certain conditions are met within markets, such as volatility peaks, etc. Therefore, EAs provide users with extra options to manage their portfolios more efficiently while reducing manual intervention needed for profitable trades to be achieved more often.
Finally, it's essential for all traders, regardless of whether experienced or beginner, who wish to trade Futures Contracts through MetaTrader 5 accounts at HF Markets Brokerage firm to conduct thorough due diligence before making any decisions about entering into investment-related activities where underlying assets consist of derivative instruments such as Futures Contracts, etc.
By doing so, investors will become better prepared about being able to generate returns and also understand the associated risks about potential losses involved when taking part in this type of investing activities on both short-term and long-term basis due to volatility trend movements present within financial markets they decide to participate in using various techniques available through usage their MetaTrader 5 accounts held at HF Markers brokerages network globally located operation centers around world today without fail!