When it comes to trading the Forex, it becomes essential for traders to predict the price movements before making any trading decision because of its highly volatile nature. To make predictions of future price movements, they use indicators and technical tools. One such commonly used tool is the candlestick pattern. This pattern indicator helps traders determine the direction of prices in the Forex trading chart by considering the preceding price patterns. 
This indicator is beneficial as it helps the trader recognize the possible highs and lows in the price chart along with the predicted opening and closing prices. But the predictions shown by the patterns are not precise. This is mainly because it is based on former patterns in the price chart, and there is no certainty that the nature of the market will remain the same or if it will repeat itself.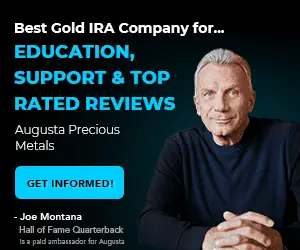 Also, many types of candlestick chart patterns can occur on a Forex price chart. Therefore, it is not expected that traders, even expert ones, will recognize all of them completely and correctly. To help traders recognize a candlestick pattern more accurately in real-time, they can use the Pattern Recognition Master Indicator. 
Read this article to understand more about the Pattern Recognition Indicator and its use. 
Forex Chart Pattern Indicator Free Download
DOWNLOAD PATTERN RECOGNITION INDICATOR
What Is the Pattern Recognition Indicator?
The Pattern Recognition Indicator or the Candlestick Pattern Indicator is a real-time indicator. It helps traders recognize which candlestick pattern is forming and where on the price chart. As the patterns include along with the movement of the price chart, it prompts the formation of these patterns with the help of some alphabets. These alphabets are prearranged, and different pairs of alphabets symbolize another type of candlestick chart pattern. For example, if you spot the alphabet L-E on your chart, it shows that a bullish candlestick pattern is forming. Similarly, an S-E offers the start of a bearish candlestick pattern. 
How To Use the Pattern Recognition Indicator?
This indicator helps you recognize different candlestick patterns forming on the real-time trading chart. So, to make efficient use of this indicator, traders must know different candlestick patterns and understand what these patterns signify. If they are well aware of the significance of each pattern, they will be able to take quick actions as soon as the pattern forms.
Another critical point to understand here is that traders must not rely on this indicator alone while trading Forex or any other asset. Instead, it is essential to use a set of indicators and analysis tools that can complement each other's predictions. 
For example, a hanging man candlestick pattern appears at the beginning of an uptrend. However, this pattern usually signifies the end of a bullish trend, and traders take a selling position after it seems without confirming the trend. If, in this case, a trader plans to take a selling position, he may be losing out on a good opportunity because the market is about to take a bullish trend. Therefore, to confirm that the pattern aligns with the upcoming market trend, a trader must accompany the Pattern Recognition Indicator with other trading and analytical tools. 
Conclusion
This Pattern Recognition Indicator is beneficial to prevent any mistakes in misunderstanding a candlestick pattern, or you may miss out on some. Since no trader is perfect at recognizing the candlestick patterns correctly and at the right time, this indicator is helpful for both beginner and expert Forex traders. It doesn't matter what your trading style is or in which time frame you are trading the Forex; the only task here is to read the patterns and understand what each pattern signifies.
It is advisable to use other indicators to confirm the patterns, as sometimes the patterns are formed due to temporary movements in the market. These patterns are volatile and the trends signified by them are not confirmed. So, traders must ensure that there are no external factors, like news releases by central banks, causing these patterns to form.