When we talk about the price action of an asset, we generally mean the movement of the market price of that asset. It helps traders to understand the market presence of the asset. The market presence defines how the asset performs in the market, its demand, or its buying-selling pressure. Price action trading relates to trading with the help of historical price data. These price data, combined with trading indicators and tools, help traders to understand how an asset has performed in the market so far and what they can expect in the future. By utilizing this information, they can decide if they should trade such assets or if it will be profitable for them or not. 
However, without the help of any tool or indicator, it is not safe to assume that the price movement is favorable. It can result in unexpected loss. Therefore, it becomes imperative to use an indicator that confirms the price action. One such tool is the Price Action Indicator.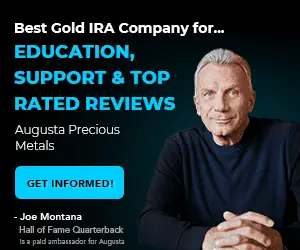 Read this article to understand the Price Action Indicator and how it can be used while trading on MT4 or any other platform.
What is price action?
Price action represents price movement that has aggressive initiation activity and strong price rejection of higher or lower prices. Usually, price action implies trading without indicators based on price levels and price movement analysis.
What Is a Price Action Indicator?
As the name suggests, the Price Action Indicator helps traders confirm the market's price movement. It helps in understanding if the market is more into buying or selling. It can also be used to identify and handle open trades efficiently. 
The Price Action Indicator is compatible with the MT4 terminal and can easily be combined with other technical tools and indicators. This makes it suitable for both beginners as well as experts. As it can become challenging to confirm a price action merely by looking at the price chart, this indicator helps identify the possible price changing points by highlighting the relevant candlestick patterns. It uses green and red arrows to highlight such patterns to indicate the potential price action.
However, traders are advised not to confuse these arrows with buying or selling signals. Instead, they must understand what these arrows signify and follow their indicators and technical tools to take positions in the market.
Download Price Action Pattern Indicator MT4
Below you can download the Price action pattern indicator from the MT4 platform. The indicator will mark using arrow buy and sell trades when a fast and robust price change occurs.
DOWNLOAD PRICE ACTION INDICATOR
How To Use the Price Action Pattern Indicator?
The Price Action Indicator for MT4 uses the candlestick shadow as their principal tool. As the shadow forms, this indicator highlights the good candlestick with the help of arrows. These arrows signify the sentiment of the market. For example, traders sight a long shadow towards the downside of a candle with an arrow at the bottom, highlighting it. This signifies that the sentiment of the traders is more towards buying than selling. In addition, this long shadow with an arrow indicates that the market may continue in the buying direction, and traders may benefit from long positions taken at this point. 
Traders can set up their trading strategy with this indicator. Or, they can also follow the trading strategy mentioned below, whichever suits their trading style.
To enter a buying position, traders must choose a timeframe for trading and decide where to place two high wicks and two low wicks. Let us assume a 4-hour timeframe is taken, and the wicks are placed at levels 60 and 30 (both high and low). After this, traders must look for the areas where the price action is a little stabilized and a candlestick shadow with a pink arrow labeled NLB. At this point, traders can enter a long position. However, they must remember to place a stop loss near the end of the shadow. Finally, when a green arrow is sighted on the price action chart, traders can close their position. 
The exact initial steps are to be followed to enter a selling position. The only difference here is that traders can open a selling position when they see a green arrow at the top of an upward-facing shadow on a pattern. This arrow is labeled NLS and signifies that traders can take a long position and close it when they see a pink arrow marked NLB. 
Conclusion
To ease understanding the market sentiment, traders can choose the Price Action Indicator. Since price action trading is based on historical price actions and technical analysis tools, traders consider this indicator much more helpful to understand where to place a buying or selling position. Therefore, this indicator is preferred by many as it reduces the efforts they have to put in to locate the patterns on the chart manually. 
However, due to temporary movements in the market due to unforeseen market circumstances, like changes in interest rates, invalid or short-lived patterns may form. To confirm such movements and patterns, traders must use a set of other technical tools and not just rely on a single indicator.