Cryptocurrency is a digital investment that is all the rage today. From government to entrepreneurs, everyone is stoked to invest their money in these digital currencies.
Coinbase and Kraken are the most renowned crypto exchange platforms worldwide. Both have allowed people to trade in currencies through inconvertible paper money or fiat money (mostly U.S. dollars and Euros). Moreover, these platforms are not complex and suitably created for an impeccable user experience for amateurs and thoroughly experienced investors.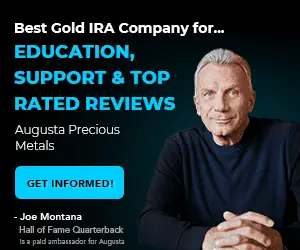 Today we will contrast and compare the various components of both these platforms and weigh in the degree of domination that one holds over the other. This comparison will include essential features like fees, security, and more crucial details. Kraken and Coinbase are mobile-friendly apps and have a dedicated 24/7 support service if anyone faces issues with their policies or transactions. Each of them holds unique prowess, but it tempts the individualistic tastes and interests of different people. 
Coinbase is prominent among U.S. traders for its easy user interface and several fluid options for funding like debit cards or PayPal. At the same time, Kraken is more famous for providing flat purchase fees amongst the meager volume traders.
Which is Better Coinbase or Kraken?
Coinbase crypto exchange platform is better than the Kraken platform because excellent interface, availability of PayPal and debit cards payment options, and excellent support. The major disadvantage of Kraken is that U.S users can not use all Kraken options. However, Kraken is much cheaper than Coinbase.

Kraken vs. Coinbase
Coinbase is more geared toward U.S.-based investors, and Kraken is more convenient for high-end and low-end investors as it provides a moderately low fee for its services.
Kraken was founded in 2011, while Coinbase was founded in 2013. The former has its origin in San Francisco, California, and the latter has its headquarters in Wilmington, Delaware, United States.
Coinbase was founded by Brian Armstrong and currently employs 1246 people, and Kraken employs 3000 people. However, both have their distinctive features and facilities whom we will talk about in detail today!
Let's delve into this topic and see which crypto exchange platform emerges victorious amongst your choices-
Coinbase fees vs Kraken
While Kraken fees per trade are from 0% to 0.26%, Coinbase fees are 0.5% per trade. Credit card purchase fees are similar at Kraken (3.75%) and Coinbase (3.99%).
To use any platform, it is mandatory to pay some fee for access. Therefore, the difference in the fee structure of Kraken vs. Coinbase is one of the most significant criteria for comparison.
Kraken's transaction fee for a 30 day rolling periods translates to:
$0 to $50,000, Maker- 0.16%, Taker- 0.26%
$50,001 to $100,000, Maker- 0.12%, Taker- 0.24%
$1,00,001 to $2,50,000, Maker- 0.10%, Taker- 0.22
$2,50,001 to $5,00,000, Maker- 0.08%, Taker- 0.20%
$5,00,000 to $1,000,000, Maker- 0.08%, Taker- 0.18%
$5,00,000 to $1,000,000, Maker- 0.08%, Taker- 0.18%
$1,000,001 t0 $2,500,000, Maker- 0.06%, Taker- 0.16%
$2,500,001 to $5,000,000, Maker- 0.02%, Taker- 0.12%
Over $5,000,001 to $10,000,000, Maker0- 0%, Taker- 0.10%
On the other hand, Coinbase charges a 4% transaction fee that is the highest in the industry. The user experience provided for desktop and mobile experience is impeccable for both with Coinbase having a slight upper hand due to its easy interface.
Coinbase benefits and disadvantages

Benefits
Excellent interface and smooth navigation

Funding without any hindrance in payments, options like PayPal and debit cards available

Fiat money or legal tender money is acceptable
Disadvantages
Not every country enjoys its existence

Fees are relatively higher, and some users might be unwilling to adhere

Not every coin is accepted in Coinbase
Kraken benefits and disadvantages
Benefits
Safeguards your data and diverges the scammers

Low-fee services and facilities

Trade Limit Is Quite High
Disadvantages
U.S users do not enjoy all the services of Kraken

Verification takes rather long and might come off as irksome to people

The interface is very busy and difficult to navigate, might need some time to get used to
Features are what make a currency exchange platform more individualistic and unique from others. These can be in terms of currencies, origination, fee, policies, or target audience. Like different products cater to different sections of buyers, these platforms also create an appeal to investors with varied needs. 
Our thorough investigation into these platforms lead us to this revelation-
Coinbase was started in 2012 and had been serving approximately 56 million people. One of its idiosyncratic features includes having a hot wallet that allows people to deposit, withdraw, and easily store their currency. The wallet is unique because a non-user can also make use of its features. 
The user base of Coinbase spans over 100 countries except for Hawaii, which is pretty convenient for a total of 195 countries, but in comparison to Kraken, it still lags. The support service for this platform is optimized for users and provides round-the-clock live chat support. Some distortions may exist due to traffic or during high trading times, but it's quite convenient and comes with guides and manuals that can steer you across any hinders that you face.
Coinbase also started the facility of Margin Trading in 2020, where it has allowed a three-times limited leverage facility. This allows people to buy currencies beyond their budget by paying a marginal sum in cash or shares in security. In addition, Coinbase has a highly rated application that facilitates trading from anywhere and anytime.
Kraken was started in 2011 by Jesse Powell and has amassed around 6 Million clients since 2013. Kraken has been known to offer Cryptowatch, which consists of over 8000 cryptocurrency markets and analyzes them. Why is it useful? It is a free-of-cost service that enables people to watch over the tumbling and rising prices and the trends that are being followed in the market. If used mindfully, it can reap benefits for the user, and it also has a pro upgrade where you will need to pay 1 cent for every alert and gives timely information.
Much like Coinbase, Kraken also has a digital wallet where clients can keep and secure their purchases. This, however, is not a personal wallet and rather a digital extension of it. Kraken provides its services in over 176 countries except for Washington and New York. Its support service is also quite impeccable and works 24/7 and might falter against high traffic times and tubulating rate periods.
Its mobile-based application is also quite stellar and boasts a high rating like the former. Unfortunately, it isn't available in over 7 countries which include the U.S. and Japan. Kraken provides the option of Marginal trading here allows a five-time leverage option.
What Currencies do these Platforms Support?
Both Coinbase and Kraken support 50 and 56 cryptocurrencies, respectively. As mentioned earlier, both these platforms allow the exchange of Fiat Currencies like EURO, CAD, USD, GBP, JPY, and AUD.
People who want a choice of broader investment options tend to lean towards Kraken, but Coinbase falls short by only 6 currencies, which is not much, and it still has a lot of active clients. 
Exceptions of Kraken
Kraken doesn't support –
Cardano Network's ADA

Band Protocol's Band 
Exceptions of Coinbase
Coinbase doesn't support-
Renowned Currencies Supported By Both Platforms
Bitcoin

Litecoin (LINK)

Bitcoin Cash (BCH)

Cardano (ADA)

Ethereum (ETH)
Best Choice for Beginners 
When you are starting as a cryptocurrency investor, the choice of the right platform is critical. Most of the exchange platforms offer educational and know-how guides, which always help people navigate the platforms. However, the interface is a factor that any person widely considers before trading on a platform.
In context to that, Coinbase has a smooth user experience and also has less complex choices, which make it more appealing to new traders. However, nearly anyone can start either on Kraken or Coinbase by following their guides and instructions.
Coinbase has a signup and trading process that most amateur people with no knowledge can indulge in, and hence, it is the first choice most of the time.
Functioning – A Contrast of the Process
These are crypto exchange platforms where you can trade in altcoins along with Bitcoin. Kraken has an intensive process, while Coinbase has easy signup, verification, and funds adding process.
Much like any other account, all you have to do here is provide your name, and e-mail address and set up two-step authentication for more security if you need it. After the verification is done, you can start trading by adding your account details.
Where Kraken falls behind is the complex verification structure that it has in place. The account creation process is synonymous with Coinbase, but handling funds is not. You will stumble upon options like starter, intermediate, express, and pro verification, where the last two are described as "Opening a bank account." Its mobile application isn't available in the U.S., and a 72- hour withdrawal hold is also applicable on fiat deposits.
Are these Platforms Secure?
When you are trading money and currencies online, security is the utmost priority. If not, you can be scammed, and people can siphon away funds with their experienced hacking methods and whims. However, both these platforms have a good rapport in this regard and haven't come across any lethal security breaches.
Coinbase has the policy of storing 98% of deposits offline in cold storage distributed strategically, making it less prone to online fraud. In addition, an amount of $250,000 of your cash balance is stored by FDIC (Federal Deposit Insurance Corporation).
Kraken also has a full-fledged security system where it stores 95% of the assets in a heavily guarded cold-storage facility and has a set of eyes on it 24/7 with an intensive verification and sign-up process.
Security Features
PGP (Pretty Good Privacy)
As the name determines, this is a secure set up to ensure smooth communication on the platforms. In addition, this safeguards communication procedures and isolates confidential information on the same platform.
Security Keys 
These security keys help to ensure that an unauthorized user cannot access the platform without the key. Security keys authenticate your identity and create a unique one-time encrypted password, that is. You can create several such keys for different locations too.
2FA (Two Factor Authentication)
Two-factor authentication requires additional login credentials like SMS or OTP from your linked Email or phone number that make sure that no third party can access your account.
Security Apps
Coinbase provides double fortification through applications like Google Authenticator, while Kraken uses these apps to log into their platform.
The Final Outcome
This thorough evaluation concludes that both the digital trading platforms, i.e., Kraken and Coinbase, are suitable for beginners and crypto enthusiasts. Moreover, both of these carry facilities that are providing their own benefits and incentives.
Be it interface, security breaches, or transactional fee, both have systems in place that take care of any mishaps and make sure to avoid any future contingencies. So if you are a crypto enthusiast, make sure to scan all your needs and match them with the comparison to find out the most suitable fit for you.
Trade cryptocurrencies with $0 commissions. Please register for free and start crypto trading.