The Auto Channel indicator for MetaTrader4 is a reliable tool that creates equidistant channels easily. You can analyze the slope of the channel to define Bullish and Bearish conditions. 
The outline of the channel is an auxiliary for support and resistance and provides the best entry points to the traders. The channel size is also suitable for technical trading strategies. It gives you a good idea about the risk-reward ratio because stop loss is not as big as the take profit.
New forex traders can benefit from drawing an accurate trading signal. Since this indicator is automatic, they will have no difficulty, which they often face while plotting the channel. The support and resistance provided by the Auto Channel indicator are also very helpful for new traders. Advanced technical traders can also benefit by combining the ascending and descending channels into their technical trading strategy. This tool is also free to download for your convenience.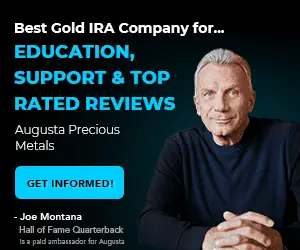 This indicator is similar to the auto support resistance indicator.
Download Auto Trend Channel Indicator MT4
Download auto channel indicator

Trading signals of MT4 Auto Channel indicator
In a USDCAD M30 chart, the indicator depicts the outer channel with green lines and midline as a dotted green line. Moreover, there is a red circle if the prices reach the outer channel line. You can find the size and slope as a comment on the chart.  
The ascending channel is a signal of a bullish market, and traders should buy in the lower channel. The lower channel supports and tells you about which would be the best entry point for you.  The stop loss point can be placed on the last swing low where the profit target is placed in the next resistance according to the technical trading strategy. 
On the other hand, the traders should sell in the market at the top of the descending channel since it displays a bearish market. The top acts as resistance and defines the best entry point. The stop-loss can be placed above the last high with a taking profit on the following support level. 
A reversal candle should be considered at all entry points to validate the price movement. Hence, to confirm a buy signal, a bullish reversal candle is essential, and a selling point needs a bearish reversal candle. 
This indicator is beneficial for all intraday frames, and charts of daily, weekly, or monthly periods. You should always consider the price action for the buy and sell signals. 
Final thoughts
The Auto Channel Indicator for MT4 is a relatable tool that should have a fixed place in the arsenal of forex traders. This indicator creates automatic channels for bearish and bullish market signals along with support and resistance levels. Hence, enabling you to double the profits and it is also easy and free to install.