This trend following indicator is very reliable. It guides forex traders in the market about the direction that prevails or begins. Moreover, a non-repainting MT4 indicator provides buy and sell signals.

What is Half Trend Indicator?
The half trend indicator represents the MT4 trend indicator that draws BUY and SELL signals based on moving average intersection. The indicator draws bearish and bullish invalidation zones on the chart and marks a trend shift. The Blue arrow represents the "Buy" signal while the red arrow "Sell" signal.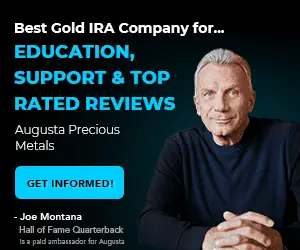 Download Half Trend Indicator for MT4 below:

Half Trend Indicator Settings
Half trend indicator settings enable you to set visual representation such as colors, objects size, visible, and non-visible indicator parts. However, this indicator is automated, and you can not change moving average values.
This indicator indicates the precise signals with the help of moving averages. It is a live trend following indicator that can be used by forex traders as and when required in any time frame to trade intraday efficiently. This trade is considered the absolute best because it is a non-repainting signal.
Moreover, it also defines the strength of the trend. If there is no trend, the indicator will be flat. However, if a trend exists, there will be a slope in that direction. If the slope is steep, the trend is strong. If there is a strong uptrend, the indicator will be blue, and the slope will be upward and robust. If there is a downtrend, the indicator will be red with a downward slope.
How to trade with half trend buy sell MT4 indicator?
In a EURJPY H1 chart, the price will be beyond the indicator for a buy trend. It should also be blue. This blue arrow signal should be below the indicator.
On the other hand, the price will be below the indicator for the selling scenario. Therefore, the color will be red, which will show the sell signal.
Once this entry is validated, the trader should sustain the position and ride the trend until they exit on the opposing signal. For buying intents, a trader can also place a stop loss signal for a past swing low. The stop loss signal should be placed above the last high for the sell signal.
This indicator has a simple interface of entry and exit signals that tell about the robust nature of a trend. Experience and intermediate traders can benefit from this, including swing and intraday traders. It is also free to download.
The bottom line
Half trend "Buy" and "Sell"  MT4 indicator gives all essential details about forex trend trading. The entry and exit signals amalgamate to define the strength of a movement. Moreover, this MT4 indicator is free, not repaint signals, and is reliable.