Bullish definition
By general definition, the bullish term indicates certainty or hope that something or someone will be successful. Usually, this term refers to an optimistic future such as rising stock prices (market price goes up).
What is the bullish trading market?
A bullish trend market or bull market represents a rising market price or market price expected to rise. A bullish stock market meaning always refers to an optimistic rising price trend.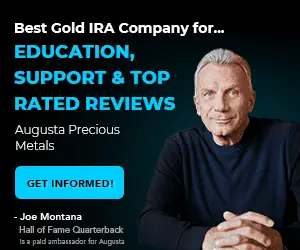 Bull in forex
The trader is considered a bull or his projection is bullish if he believes its value will increase.
Usually, only if a trader is bullish will they purchase a particular asset. A person who is a bull on any help may have an opinion about the asset and not take any action on it since it is risky. The bullish stance may be particular to a specific asset or stock or a general opinion on the asset market.
What do bullish mean in trading? (see image below)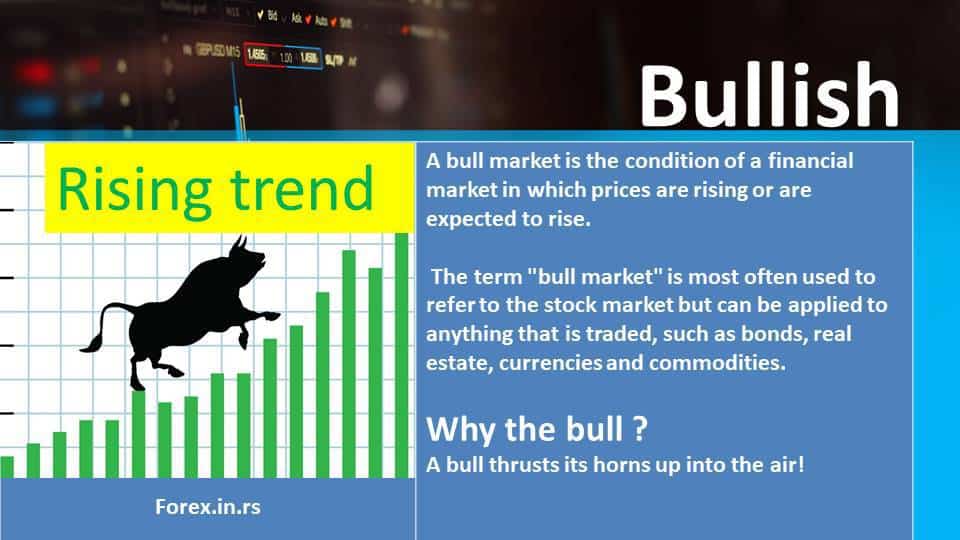 Very often, we will read on the internet "bull in forex," "bullish stock," or "bullish, bearish market," etc. So, bull bullish is derived from a bully who strikes his horns upwards, increasing prices.
When an asset's price is rising or an uptrend, it is called a bull market. This usually continues for a sustained period, typically some months or years. It should be noted that the terms long, bull or bullish may be used interchangeably and indicate that the asset prices will increase.
Like all other fields, many terms are unique to trading. A new trader will likely hear the terms Bullish, bearish, long, and short and will have to understand their meaning to gauge the market and expert opinions. He will also have to understand these terms to communicate effectively with other traders. Understanding the term will also make it is easier to determine a trader's strategy and forecast for the market.
In trading, the term LONG is as same as BUY. If a person is going long on a stock, he is planning to buy it. If a trader is long on a stock, he has purchased the stock and owns it. In trading, a trader will go long on or buy something whose value he believes will likely increase in the future. The trader will plan to sell the asset at a higher price and make a profit. However, the value of the investment can also decrease.
Bearish and bullish definition
Bearish definition:
A bearish trend or bear market represents a falling market price, a financial market in which prices are falling or are expected to fall. Usually, a bearish equity market refers to a pessimistic downtrend.
For traders, being bearish believes that the asset value will decrease and is the opposite of bullish. A trade may be bearish about a particular category of assets or a specific company, currency. The trader may only have a bearish opinion and not act on it. Alternately he may sell his assets, going short on the asset. The term bear or bearish is derived from the bear's behavior, which strikes downwards using its paws, and pushes the prices downwards. A bear market also called a downtrend, is noticed when an asset's prices are falling over time, typically over the years or months.
Why called a bear market? It is because of how a bear attacks its prey—swiping its paws downward.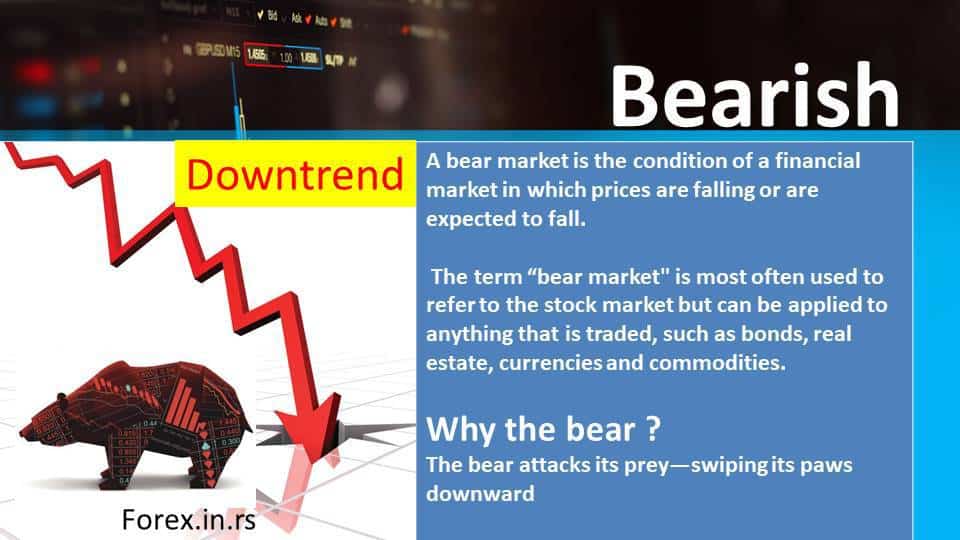 Though trading is usually associated with purchasing at a low price and selling when the price increases, traders can also profit by selling when prices are high and purchasing the same asset when prices reduce. A trader who is shorting or being short will sell at a high price, hoping to buy the same asset later at a low price. The term short selling is also used for short. In the forex and futures market, traders can short it anytime they wish. However, there are restrictions on the stocks that may be shorted in the stock market and when they can be shorted. If any trader claims that he is shorting any asset, he believes that prices will reduce.
Conclusion
A trader should act on his bullish or bearish opinion only if he has a clear trading strategy that is well tested. A trader must understand these terms since they are used extensively in financial news, market analysis, and other articles on trading all kinds of assets.