SOP meaning – What does SOP mean in business?
SOP or standard operating procedures are written, detailed easy-to-understand step-by-step instructions compiled by an organization to guide workers and team members to perform tasks (complex routine operations) in a consistent manner. SOP describes the activities necessary to complete tasks showing action points, written instructions, and process flowcharts.
Standard operating procedures example: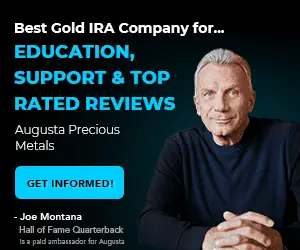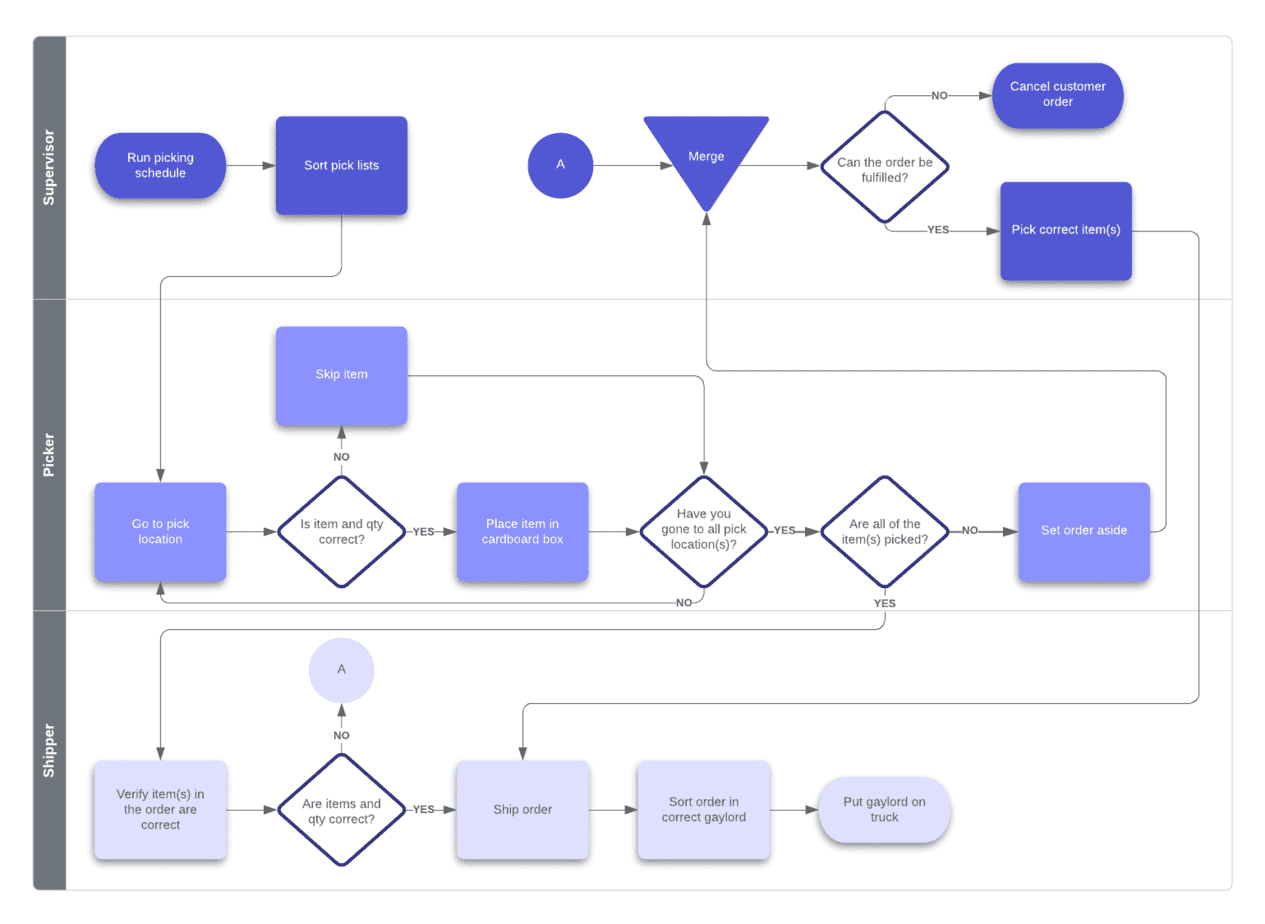 A flowchart is created using https://www.lucidchart.com.
SOP acronym means standard operating procedure. As you probably know that SOPs are nothing but some documented processes that are primarily used to deliver consistent quality every time. If you are a product owner or process owner, then it's important to use SOPs so that your products and services provide quality and consistent value to its customers. When a company is in a growing phase, then the company owner mostly takes all important decisions. But, when the company has already reached its capacity, the company owner can't possibly take all the required decisions properly. That's why the company should prepare documented SOPs to meticulously establish a proper succession plan and train its employee base accordingly.
Standard operating procedures are important to maintain the efficiency and safety of every department of a company/organization, such as strategic management, human resources and payroll management, production and operations, employee training, sales and customer service, legal, financial, and information technology, etc.

Additionally note, SOPs should never be documented poorly, and they should not be vaguely worded. Rather, the step-by-step instructions of SOPs need to be brief, crisp, clear, and easy to understand. Additionally, standard operating procedures should also be simple to follow, as well.
The SOP should be the key basis for every employee that's working in an organization. Plus, standard operating procedures should also be used to training all new employees. On top of that, these instructions need to be updated frequently to align with the current needs.
Reveal three key aspects of SOP
Standard operating procedures can increase the value of any company (irrespective of its size and type).SOP follows a process-driven approach instead of a founder driven approach for its target customers.SOPs deliver consistent quality value to its customers.
What do you actually need SOPs or standard operating procedures?
i) SOPs save both money and time: If a company doesn't follow a streamlined or standard operating procedure, it will be too difficult to accomplish a specific task. For example, if the same task is getting performed by an organization's employees in many different ways, it will surely take more time to complete. Thus, it will certainly ensure a time-consuming process. That's why it's important to follow SOPs to accomplish their tasks in lesser time and money.

ii) SOPs improve communication and process flow: It has been found in a recent survey that SOPs can excellently improve the communication and process flows of a company and its organizations. Consider a situation when an organization hires an employee. In that case, the employee must have the right idea about the processes and standards to be followed. That's why the employees should follow SOPs as defined by the company for improved communications and expedited process flows.
iii) SOPs provide consistency: As already described before, the prime feature of SOPs is that they deliver consistent quality value to their target buyers or customers. When a standard operating procedure is already in place, the applicable business processes will automatically be followed correctly and accurately.

iv) SOPs ensure a safe and efficient work environment: As you probably know that it's important to maintain a safe and efficient work environment in every organization. Now, when it comes to maintaining a safe and efficient work environment, it's of utmost importance to follow the SOPs precisely. Otherwise, if the company doesn't follow a standardized process, then it will be too chaotic. The assigned job responsibilities of the organization will not be fulfilled correctly. As a result, it will impact the work environment. In turn, the company won't deliver the right value to its customers in terms of its products and services, and this situation can significantly hamper the company's reputation.
So, being a business owner or company owner, are you planning to create your own standard operating procedure? If yes, then please follow the below sections to learn more about it.
i) Create a detailed list of business processes: First of all, it's needed to find out and create a detailed list of business processes. The managers can review this list; the managers can remove the redundancies and add any new points (if needed). Note, this list will act as the starting point when it comes to creating an SOP.
ii) Plan the right process: Once you have created the list, it's time to plan for the right process. For example, whether the process will be written in the form of a workflow diagram or a step-by-step guide — this thing needs to be planned.

iii) Communicate with your employees: In the above steps, you have learned to create a detailed list of business processes and plan the process. Now, it's time to speak with your employees to understand and follow the process carefully.
iv) Write and review the process: Document the SOP instructions in a simple, clear, and detailed way so that it's easy to follow by all. Also, you must review it at once.
v) Maintain the process: To make the SOP useful and relevant, it should be maintained properly. Additionally, you may need to update it on a time-to-time basis to meet the current company's needs and expectations.
In our trading industry, many drop companies and trading corporate companies have SOP, and all those procedures help traders, analysts, and managers work better in the ordered systems.