Last several weeks, I am getting a lot of questions about Metatrader's high memory usage. A lot of traders use VPS for trading, signals, scripts. RAM is a big problem.
What to do when MT4 is using a lot of memory? How can I reduce the memory on VPS?
Problem example:
If you open 25 charts in MT4 and, for example, 500000 M30 records x 25 pairs into memory, your MT4 terminal will spend 1GB memory in some moments. On the other side, events tabs, market watch window will spend memory too.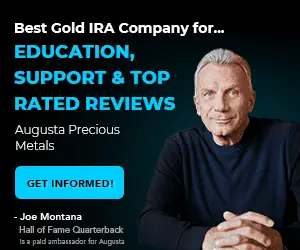 Solutions :
1) Go to Tools/Options and go to char tab and set like this: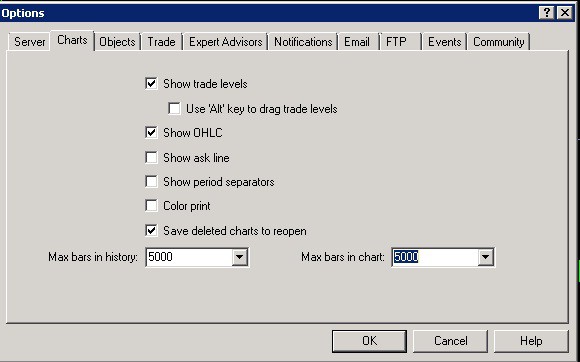 This is the most important tip for memory reduction.
2) Remove Market watch window and go to Events tab (Tools/Options/Events) and uncheck :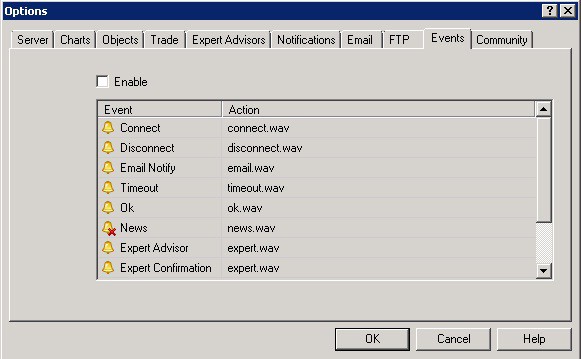 Try to restart VPS 4 or 2 times per month. I do that each weekend when the forex market is closed. In that case whole, VPS and Mt4 will refresh and work much better.