Investing is on many people's charts, but with that being said, it is not everyone's cup of tea! Those who can understand it would need a share dealing account as it is the best and hassle-free technique to trade with shares. Everyone has commonly heard that you get a part of the company in your hands with shares, but let's be honest, can it be this easy?
What is share dealing?
Share dealing represents investing form where investors buy company stock and generate profit via dividends or sell the stock for a higher price.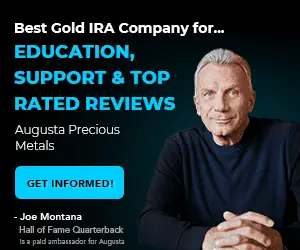 It isn't deniable that shares, also known as equities or stocks, guarantee you a percentage of the company. When a company decides to list on the public market, they grant access to everyone who wishes to buy and sell the shares—usually, people like investing in shares as it makes them an indirect receiver of their profits. In some instances, the gains are determined as those companies send money every time they issue a dividend worth a specific amount. Whereas on the other hand, a company would also not let out the profits to shareholders. They won't send money but would instead reinvest it in themselves. Your share price will also increase as they grow, giving you greater profits once you sell it.
But, owning a share comes with its share of responsibilities; at times, the companies won't be sending out dividends; at times, they'll bear a loss, and the direct effect of that will come on you. So, to make it simpler, understand as a part of the company, you're a part of everything that happens to them financially.
When you purchase or sell shares, it is known as share dealing. Purchasing will let you have a share in the company, whereas selling would be the shares you already have in hand. Please think of the market where you would usually see buying and selling, say a typical bazaar! As we've witnessed, both parties need to reach a mutual agreement to purchase or sell anything, and the same case is with shares.
In shorter words, share dealing refers to the purchasing and selling of shares in specific markets.
CFD vs. Share dealing
When you invest in CFD, you speculate on price movements without taking absolute stock ownership. Contrary, Share dealing implies direct ownership of the asset, such as company shares. Thus, while CFD offers high leverage, there is no leverage in share dealing.
What are the execution-only shares dealing with?
Execution only shares dealing represents share trading where brokers offer only execution of trades without any additional service such as advice about the merits, information about risks of the investments, or their suitability.
Share dealing is indeed a vast market that we all saw in the past, as it is no longer a section that remains in the hands of humans. A share dealing broker would usually bring a few buyers and sellers together and get a deal done. But, of course, there is a cost behind this procedure, often known as a fee or a commission, depending on what they prefer to receive.
The fee is higher; therefore, only the wealthier should go for this procedure, specifically those dedicated to working as per their investment tactic. Online websites are also one of those places where people love to refer. Hence you would find a couple of brokers on the internet as well. The websites these brokers are available on are usually dedicated to this procedure.
Not only are human brokers working for these websites, but specifically designed algorithms are also capable enough to match buyers and sellers looking for similar requirements. Furthermore, as the times are changing and people are talented sufficient to connect brokers to potential clients, the fee has significantly dropped, making it feasible to have a wide array of shares at nominal management charges.
What does overweight mean in share dealing?
Overweight in share dealing represents a high stock rating when analysts believe the company's stock price should perform better in the future. Usually, an overweight rating on a stock implies higher weighting and a possible future increase in price.
Online share dealing v/s typical offline brokers: what is the difference?
The word for online brokers is typically spread, and you will not be finding people going to offline brokers anymore. Although, of course, there are several offline brokers out there. Still, in most cases, people have hired financial advisors who not only work as advisors and guides but are capable enough to conduct brokerage activities as well.
But, if you're still looking for a proper difference between an offline and an online broker, there are usually two factors that separate them; one being the quality of the service, two being the price at which these services are availed.
When you opt for a human advisor, you get access to personalized and specialized advice, as you have a person assigned just for your investment needs and someone who can take care of your investment portfolio. However, with services that are one of a kind, the prices are also at an all-time high. Such brokers charge anywhere between £100-200, whereas you'll be charged 0.5-1% of the total investment account in other cases.
With an online broker or service provider, you'll be required to give more time and conduct many activities by yourself; there is a lesser possibility of personalized advice. But, an added advantage is that you are provided with insightful points derived from extensive researches, helping you come to conclusions. In addition, the fee is a lot less, and every purchase or sale requires a brokerage anywhere between £5-10.
How do I opt for a perfect offline broker or financial advisor?
Of course, hiring an offline advisor would only be essential when you require someone to take care of your share dealing, and you know that it is a feasible option for you to go for. However, in finding a perfect one for you, it is quintessential to get one you can set your comfort zone with and identify that; you need to meet them in person.
Good ones are fantastic at listening and understand your investment goals, along with the finances you're capable of spending. A typically fancy workplace, formal outfits, and a reputed degree don't bring knowledge handy, therefore always fetch for intelligent and active advisors/brokers who are willing to provide you with the best options.
The commission and fee is another crucial point as you'll be required to go through the proper fee structure that considers your needs and suits your budget. In most cases, the fee is hourly or per project-based, but remember that portfolio management is charged separately, which is a percentage of the portfolio's value. To sum up, it is essential to know the charges before you begin, and everything should be obvious.
Looking at the data and monetary theft daily, it is not easy to trust everyone online. But it is possible to find the perfect broker who charges a nominal fee and provides efficient services. Fee and commission rates might vary between every website, and identifying the difference isn't the simplest. Nearly every online share dealing service provider has deals.
The amount will be determined per deal, or monthly/quarterly, based on the amount of time the account is opened for. Many brokers will also be charging a custody fee based on the investments' value, for instance, the investment funds you have. In addition, there are some other fee factors included, with differentiating factors such as charges for trading via your mobile phone, closing your account, or availing extra paper statements.
We've been emphasizing a fee for long enough, and it is essential to know that the quality of service matters a lot. Some would have very affordable costs, but their websites would be so complex to use that you'll not be too fond of the experience, and another factor included would be the lack of research required to derive conclusions.
If you're an experienced investor, you could go for deals that have an affordable price, but if you're not, don't get yourself into such complex situations. Trading should not burden you; it should be a simplified procedure that aims to be a side of your actual work. Therefore every time you decide to go online, then you must go through the services provided.
With this, we hope you've understood the A-Z of share dealing!