Is it possible to buy partial shares of stock?
Have you heard about fractional shares? These are nothing but fractions or pieces of a share owned by a company or ETF? If you are not interested in trading whole shares, this fractional share trading option will be entirely appropriate.
In case you'd like to make investments in the present stock market, you can become intimidated by the insight that you will require a considerable amount of money from the very beginning. However, it is not the fact – in fact, it will be possible for you to become involved without purchasing an entire share of stock at any given time. Fractional share investing will allow you to purchase only $5 or maybe $10 of a particular stock in one trade. So, can you buy partial shares?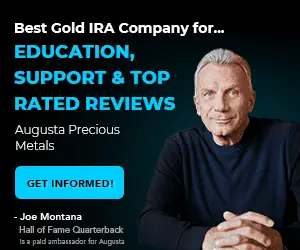 What are fractional shares?
A fractional share or partial share represents a portion of equity stock, by definition, that is less than one total share. Fractional share investing is the process of purchasing partial stock shares.
On significant stock exchanges such as the Stock Exchange of New York, the exchange will require you to purchase a minimum of 1 share at any given time. This implies that lots of smaller investors will be left inactive for stocks such as Amazon (more than $1,700 per share), Alphabet (more than $1,200 per share), or maybe Berkshire Hathaway (more than $300,000 each share).
Several brokerage companies like to purchase entire stock shares and distribute them to investors in "fractional shares" or partial-share increments for filling the void. In this way, you will be able to purchase stocks with a high single share cost at an entry point, which is much lower, making it a fantastic alternative for fresh investors.
Important: Remember that a stock per share's high price will not necessarily imply a company or a successful investment. Use other metrics such as the market capitalization of a particular company as a guideline for analyzing the stock market investment.
Therefore, you're of the notion that buying partial shares might be ideal for you. Now, the time is right to select a brokerage. Every single of them will not support this investment. Brokerages within the fractional share space come in a couple of varieties. Firstly, you will come across discount brokers such as Stash and Stockpile, which will enable you to purchase single shares by paying a fee. You will also come across portfolio-centric brokerages such as Folio and Motif, which will allow you to buy fractional shares while funding a more comprehensive portfolio strategy.
The correct choice in your case will depend on your investment requirements and objectives. However, fees will be the one thing you'd like to look for at all times – precisely, staying away from them (or most keeping them relatively small). A significant dent can be put in the small investments by large fees, and therefore, this should undoubtedly play a significant role while selecting your brokerage. A fee of $5 is just 0.1% of an investment of $5,000; however, it is 10% of an investment of $50.
In case you are of the notion that this type of investment is okay for you, go through the list of our selections for the most effective brokerages supporting partial share investing.
Trading in fractional shares is frequently commission-free. Plus, it requires minimum capital as you can trade as small as 1/1000000 of a single whole share.
Fractional shares have introduced unique investment opportunities for many. For example, if the original price of a single whole share costs you hundreds or thousands of dollars, then you can use the fractional share investment option, and you can trade in a few fractions of the whole share. In this way, it will require less investment capital. For example, you can make investments of just $1 (based on fractional share) when the whole share's original price is thousands of dollars.
In addition to it, this investment option allows you to deal with the investment risks more conveniently and diligently. Plus, since you are not purchasing the full shares at once, you will have enough flexibility to play around with your portfolio using smaller chunks of money.
Are fractional shares worth it?
Fractional share investing is worth considering because it is easier to invest in high-priced stocks and diversify, and there is no barrier to entry. The benefit is that you can start investing with very little money and offer diversification, a more significant variety of stocks, at a lower cost.
How to buy fractional shares?
Fractional shares investors can buy using exceptional brokers that offer partial shares (below this text is a brokers list).
In the above sections, you have already revealed the benefits of investing in fractional shares. It would help if you were now wondering how to invest in fractional shares or how to place requests for real-time fractional shares. Isn't it? Well, you can place an order request for a fractional share in two ways. You can either use dollar amounts or share amounts.
For dollar amounts, you will have to place real-time fractional share orders with buy-in and sell-out options in dollar value. Otherwise, you can opt for buy-in shares and sell out shares options as well. For example, you can buy or sell as small as 0.000001 shares.
SUPPORTED STOCK OPTIONS FOR FRACTIONAL SHARE
The stock should fulfill the below two criteria so that they are eligible for fractional share orders.
* First of all, the stock should be worth $1.00 value per share.
* Secondly, it should have a market capitalization of more than $25,000,000.
Fractional stock ownership – shareholder rights
Please find below four shareholder rights options that are applicable for fractional shares.
Fractional share offers you a voting facility. You will be able to find the aggregated value of voting.
The dividend payment option is also applicable to the fractional share. If you are an eligible shareholder, you will be paid the dividends. Of course, the payment value will be adjusted to the fraction of the stock/ETF you have owned. It will be rounded to the nearest penny value.
Fractional shares are not transferable. So, you will have to sell your fraction share amount to the broker and get back the resulting amount in your account. In the case of stock splits (for example, if there is a forward stock split or reverse stock split), you will be offered the appropriate amount in fractional shares.
Fractional trading app from top Fractional shares brokers
Fractional trading apps offer investment brokers fractional shares buying.
"Now anyone can own any of America's leading companies in the S&P 500® for as little as $5, even if their shares cost more. "
This is the promotion of Schwab fractional shares offer and Robinhood investing. But besides them (most famous) there are several excellent brokerage companies.
Best Fractional Share Investing Brokerages of 2020:

1. Stockpile fractional shares
A stockpile can be considered the most effective comprehensive investment brokerage for brand-new investors and those who like to present stocks. Stockpile is a more recent brokerage, and not every stock is offered by it on the present market; nevertheless, it provides partial shares of more than 1,000 stocks and ETFs.
Trades are only $.99 each, which makes them an extremely affordable place for buying and selling. There is no monthly fee, account minimum, or surprise charge for worrying about.
Apart from allowing you to purchase partial shares, Stockpile is likewise a fantastic platform where you will learn many things regarding the stock market. The Stockpile application also provides lessons for the stock market. In case you are a guardian or a parent, it will be possible for you to link with any child or teen account such that they will be able to monitor their performance plus enter trades after getting your consent.
Stockpile likewise comes with an exclusive gifting feature. You can request stocks as gifts, or you'll be able to provide a share of the stock to somebody you like. This feature is valuable and unique and will allow you to establish your portfolio for which you need not spend a significant amount of money.
2. Motif fractional shares – ideal for making a portfolio
The motif is a broker that offers fractional shares. Diversification is amongst the most notable challenges faced by fresh investors at present. While beginning with merely a small nest egg, it might be impossible for you to get diversification across your portfolio when it comes to individual stocks without considering ETFs.
Motif's problem is fixed since it enables you to create a portfolio consisting of several stocks while following your investment theory or theme. Once your target "Motif" or portfolio has been set, it will be possible for you to purchase and receive partial shares of the included securities.
Motif, similar to Stockpile, is ideal for learning and educating oneself regarding investing. However, while Stockpile primarily emphasizes beginning and brand-new investors, Motif can be appropriate for experienced investors. They would like to perfect any particular technique, learn from the public Motifs of other investors, and establish a strong portfolio.
3. M1 fractional shares
M1 Finance is an excellent choice for automated investing. In case you purchase the shares of the identical investments regularly for a significant amount of time, you will be performing something known as "dollar-cost averaging," which is a technique that will enable you to create a portfolio in a time that can ride out the instability of falling and rising stock prices during the period you're investing.
M1 Finance will allow you to create a portfolio using a tool known as "The Pie." You can use this particular visual portfolio to see precisely how your money breaks out in the investments made by you. Following this, fund the portfolio automatically or one-time for purchasing partial shares of the stocks within the portions picked by you in the pie.
The most effective way for getting started for the majority of the investors will be long-term investing. Instead of selecting single stocks that might go down and up within the short-term, this particular investment technique will enable you to make small investments at any given time, having a long-term emphasis.
4. Folio fractional shares – ideal for free portfolio trades
Folio Investing for investors offers a couple of plans, which will enable you to purchase partial shares. $4 transactions are provided by the Plan, which is Basic, while 2,000 free transactions every single month are provided by the plan, which is unlimited. Each of the methods is a bargain, unlike the regular investing charge.
You will be able to purchase a portfolio known as a Folio in both of these cases. Every single Folio comes with as many as a hundred ETFs, stocks, as well as mutual funds. It will be possible for you to produce your own Folio, or you might purchase one of more than 160 Folios, which have already been created by the team responsible for the Folio investing.
You need to pay fees while making use of Folio on some occasions. Customers belonging to the Basic Plan will invest $15 every quarter to make 3 or lesser trades. You need to pay $29 every month for the plan, which is Unlimited, or $290 every year.
5. Betterment fractional shares for automatic investing
Betterment can be considered to be one of the most significant Robo-advisors. A Robo-advisor can be regarded as a service in which case you will provide answers to a questionnaire while explaining your risk tolerance and investment objectives.
Betterment is going to charge 0.25% for management charges while there is no trade fee. As a matter of fact, Betterment will also be able to place trades on your behalf. It will keep the portfolio yours in proper balance automatically and will be able to place trades intended for tax benefits using a procedure which we call tax-loss harvesting.
Betterment can be considered the most appropriate product for any DIY investor who does not like to do many things. You need to inform it regarding how you'd like to utilize the investments made by you, and Betterment is going to manage everything else while you need them.
6. Stash fractional shares – ideal for investing in industry-focused
Stash provides an opportunity for investing by theme having a focus within a particular industry, strategy, or cause, such as tech investing, green investing, online media, global entertainment, and so on. Stash supports a restricted number of investments at present, and it supports more than 150 stocks.
You can begin investing with only $5, while accounts start at $1 every month, along with charges from the personal investments chosen by you. You will get a free number of trades, a customized guidance coach, as well as a curated stock portfolio having partial share support.
You can purchase single stocks and ETFs from a growing list for partial share trades.
7. DSPPs fractional shares – do it yourself
DRIPs (dividend reinvestment plans), as well as DSPPs, will enable you to purchase stock from the delivering business directly, at times without any purchase fees. Amongst the most well-known direct purchase plans, mention may be made of Coca-Cola, IBM, Exxon Mobil, McDonald's, Walmart, Verizon, Ford, AT&T, as well as Intel.
You'll be able to purchase stocks directly from the stock servicing representative of several public companies. Computershare can be considered to be a well-known vendor that will help you to take care of the direct stock purchase portfolio of yours, while DirectInvesting.com is one more fantastic resource intended for DSPPs having an emphasis on the DRIP plans.