Maverick trading reviews come with brief information and leave no stone unturned. Today we will deconstruct this whole review program that will aid you in finding if it's beneficial for you or not.
So let's dive into this subject without any further ado.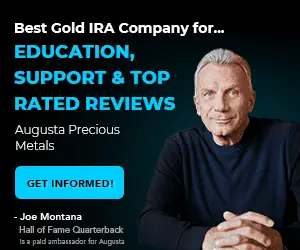 Maverick Trading
Maverick is a trading organization that has 2 parts:
Forex trading through Maverick Fx.

Trading for stocks and options.
What is Maverics trading?
Maverick trading is a trading prop company that was launched in 1997. Maverick Trading is a private equity trading firm that hires beginner traders and guides them and guides them on the road to success in trading. It provides proprietary trading strategies and tactics and helps traders yield profits on their trades without losing their funds. 
The risk control strategies duly tested by Maverick Trading help the traders succeed at the very start. Hence, it is a remote trading platform; it hires both full-time and part-time traders on a global scale. 
This platform is not only for new traders but for people of all proficiencies in the trading world. It has a robust compensation and capital sharing platform that helps the traders achieve their goals through synchronized efforts. 
With Maverick Trading, you enjoy advanced technological features, risk management, and a network of professional traders. The capital range from $25,000 to $800,000, and it also teaches you profitable finance in this process. 
Is Maverick Trading legit?
Yes, this company is a legit prop company where traders can learn to become money managers. However, trading capital is small, and fees are enormous. The risk capital that traders pay is way higher than the trading capital they get.
Traders pay:
$7,000 one-off lifetime membership fee
$5,000 risk capital
$199 per month base fee
Additional Information about Maverick trading
Headquarters in:

U.S.

Launched in:

1997
Trial available:

Upon request
Subscription:

monthly or one-off
Technology:

Operable on the browser
Features available:

Bringing in funds to trade stock, forex, and options. 
Services of Maverick Trading
The two main products of Maverick are:
Maverick Fx funded the accounting program.

Stock/options trading account from Maverick. 
Maverick trading is suitable for traders on all levels, whether advanced or new. The stock/options funded account from Maverick gives the ability to be a part of it and trade through Maverick's capital. After you ace the starting tests, you have the capital range of $800,000 to $25,000 and more. 
Maverick is unique because it gives you unlimited trading power and access to a lot of capital to test your hands in the trading field. Hence, you can take a deep plunge into the market without worrying too much about the risks associated with trading. 
The first step in Maverick Trading
The operational structure of Maverick trading is:
People on levels 1-2: Associate traders

People on levels 3-4: Master traders

People on levels 5-6: Elite traders
These levels tell you how much capital you have access to and hence define your potential for yielding profit:
The capital for associate traders is $25,000 to $40,000, and they get to keep 70% of their profits. 

Elite traders get $40,000 to $800,000 profit and get 80% of their profit. 

Master traders get capital access of $75,000 to $100,000 and 75% of their profits. 
The advantage is that this firm combines both its trader and itself to achieve goals. As the trader becomes more skilled, they get more profit. Hence, as you grow in the trading world, the firm also provides more capital to trade. 
Your trading limit will also increase after you show them consistent profits, low volatility, and low draw-downs; hence, both the firm and you enjoy profits. These profits are rendered monthly. Therefore, it gives you favorable tax benefits and simultaneously moves forward in the trading world. 
Another notable feature of Maverick is that it does not operate on nick and dime policy and enables its traders to earn more than other traders that work on commission policy. 
Maverick trading gets profit if you make profits, and the interests of the firm and the traders are also aligned. 
Moreover, Maverick trading also provides education to its traders. It gives over 250 hours of concise video instructions. As per the CEO of Maverick Trading, traders spend months getting trained for this skill. And Maverick Trading has a straightforward structure that puts the traders in a structured coaching program and helps them understand the material.
Maverick comes into the market with 100 years of experience. The program for traders is created from the base of their knowledge and helps the traders to acquire the skills that get them profits constantly. 
Trade simulator by Maverick
The no-risk and rapid chart reading trade simulator by Maverick are also great for traders. Before entering a trade, a trader submits journaled transactions through the demo account, and it helps them get experience in the markets where the risk is zero. 
Personality test and trading plan by Maverick Trading
A trader needs to take a personality test before diving into the trading world. And trading assesses the strengths and weaknesses of the trader through this test. Hence, the trader creates the Trading Plan through his personality results after the results. 
The topics under this plan are:
Strategies that will work for the trader. 

The market conditions prevail. 

Risk on the positions. 

Maximum portfolio exposure

Capital access for different market conditions. 
While using these strategies, the traders need to factor in:
Stock-specific analysis. 

Broad markets. 

The sector of trading. 
The demo account on Maverick trading
The demo accounts help assess the alignment of the trader with the trading plan. Then it allows the trader to improve by giving them suggestions and general coaching. 
The people who provide the coaching are the traders with an experience of many years who have been working with the Maverick for a long time. All these coaches are also incentivized to help the traders increase their profitability. 
My opinion about Maverics Trading
I think that trading capital is small and trading fees high and this can be frustrating for traders. Trading capital of less than $100 000 can not bring more than $10 000 annually profit.