Open source is the simple term that means the application or service is available for all to use for free. Free software entices many. However, a notion surrounds free: "Free software must have some shortcomings." This is especially true for financial organizations that measure quality with price.
However, this rumor is false. An open-source is good in its features; they might not be as flashy as the paid ones but are worth a try and do the generic work.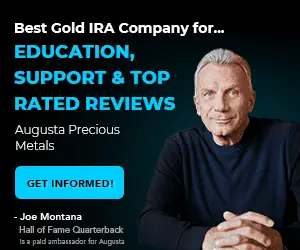 We can learn why from real-world instances, as most of the things that one person uses in daily life are linked to open-source software in one way or another. When you scroll through different sites on your smartphone, you might be doing it on Google Chrome. Or, when you are enjoying some content on a website, it might be on a server that might utilize an open-source Linux OS.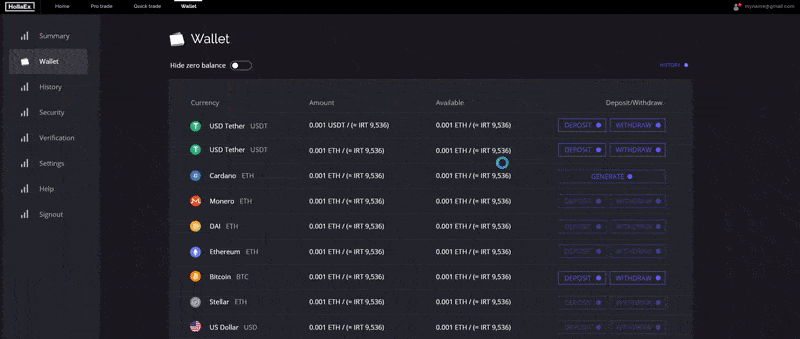 However, the problem that lies in the fintech software is not open for the public to use freely and if you think that ATMs are accessible, remember that they are embedded with technology that dates back to the 1950s.
Hence, when you discuss fintech, the technology is rarely there, and the available one is not open source. Therefore, creating everything with money becomes difficult. 
However, with the technological advancement and introduction of Blockchain, this is set to change. The most famous coins, Ethereum and Bitcoin, are both open-source monetary protocols. Moreover, with the evolution of different software, it is becoming easier to build stuff with cryptocurrencies. The most prominent software in that regard is the while label exchange solution. This enables people to create financial tools with crypto with ease. 
To make your next move even easier for you, this blog lines up the best open source crypto platforms that are most suitable for building the financial product of your choice. 
How to Create Cryptocurrency Exchange Platform Without Coding?
To create a cryptocurrency exchange platform without coding, you can use open-source white label solutions such as HollaEx Kit and install them on your website or use it on cloud hosting. For example, you can create a beautiful WordPress website and transform it into Currency Exchange Platform.
Top White Label Open-Source Crypto Exchange Platforms in 2022.
Below are presented open-source white label solutions that you can install and start your own crypto exchange business.
HollaEx Kit
HollaEx Kit represents a free open source white label for website owners that want to start a crypto exchange. If you are a developer, you can download a free crypto exchange platform or buy the whole platform in the cloud for $300 per month.
Hollaex Kit comes with ease of use, and it has all the essential tools that one might need. If you are not a coding lover, HollaEx Kit is ideal for you, as it requires zero coding until the end. 
After linking this exchange platform to your domain, you will work with ease through their email signup systems which are user-friendly too. You can quickly sell and buy crypto on this platform without the need to know about crypto in depth. 
There is also a cloud exchange platform that accelerates this process. The users of this feature have exchanges that are hosted and launched with their tailor-made domain. However, there is a small convenience fee for the compensation for the days used to set up the servers. 
However, if you have even a small share of knowledge to handle servers, the HollaEx kit is free. 
This kit does not need any coding and technical skills and works for many use cases. All you have to do is host the exchange on your device, and in this way, you have created your global crypto exchange platform. 
Moreover, the people in the business world will love the fiat currency, adding beneficial features. Once this service is enabled, you can convert fiat to crypto, which is impossible with DEX systems.
Uniswap
Uniswap is a central decentralized crypto exchange platform, also called DEX. Uniswap is a combination of operable programs on the Ether blockchain, and you can trade decentralized tokens on it. 
DEX is different from others because you don't need to deposit money here to trade in crypto. You can easily trade with smart contracts and do transactions on the blockchain. 
This might be a little complex tool, but it's free. Any person can use the code of Uniswap and use it to create their brand. 
The real question is, what can I use this code for? You can use it to create your global exchange where people can exchange money for crypto to fund the liquidity pools. Hence the creator and trader both earn from this exchange. 
The only limitation is that this platform is only functional on the ERC-20 tokens. Hence, EUR or USD fiat currency will not work with it. Another limitation is that the UX experience of this platform differs from the other finance platforms. Hence, this might be difficult for you if you do not have technical knowledge. 
Bisq
Bisq is the equivalent of an eBay platform, but for currency exchange. Hence, like eBay, the user has to do the transactions themselves, and it is not automated like other crypto exchange platforms. 
Bisq and Uniswap are alike in some ways, but the difference is you need to download the Bisq software on your desktop to use it. Hence, it is not a very user-friendly website. 
It works on the P-2-P system, which is more private than other systems. And just like any other open-source software, Bisq also allows people to build software, but they need a good understanding of the technical knicks and knacks of the P2P world. 
The most significant plus point of this platform is that it has a P2P trading feature that connects through the local bank, and hence it is an excellent mix of crypto and finance. 
On the other hand, Bisq comes with the limitation that the two parties wanting to trade have to lock in their cryptocurrencies to trade. Hence, testing the platform becomes a hassle for the rookies. 
Hence, out of the open-source platforms mentioned above, Bisq is the most complex. Still, if you are proficient in programming, you can take the upper hand through arbitrage opportunities that accompany premium, common in the peer-to-peer world. 
Keep this in mind before you start.
Before building any platform, you should define your target audience. Many people aren't aware of the uses of Defi Dex services, and many cannot put up collateral to trade on your platform. 
However, many people are aware of the email sign-up process. Every user usually finds peace in using a platform that provides accessible bank-like services. Hence, if your target audience is an avid user of Coinbase, HollEx Kit and Alpha point might be the best solution. Uniswap and Bisq should be your go-to choice if they are technical experts. 
Conclusion
As technology moves forward, the fintech world is also turning around exponentially. Hence, you can enjoy these free services to build global platforms!
Trade cryptocurrencies with $0 commissions. Please register for free and start crypto trading.