Is Keep Network a Good Investment?
Keep Network is not a good investment because any coin does not have instrict value,  valuable product, or service. The investment scope of Keep Network cannot be accurately determined. Keep Network may turn out to be a good investment if it gets the well-deserved demand for the instrumental project it is based on.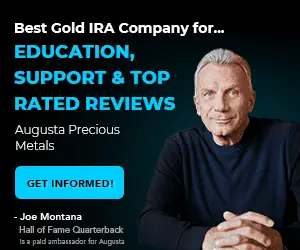 Keep Network was launched in 2020. It has experienced many ups and downs in the past two years and is currently trading at its lowest. The network has a fundamental value as it helps overcome the issues regarding the security of user data from being exposed on the public blockchain. 
It is not to forget that KEEP falls under the most volatile tradeable asset, cryptocurrency. To know if it is a good investment, investors must run their technical analysis and understand their risk potential before making any investment decision.

Keep Network Price Today – Live Keep Coin Price
Does Keep Network Have a Future?
There are mixed responses amongst forecasting websites and wallet holders regarding the future of Keep Network. Some say it will bounce back up, while others interpret no future for the token.
It is common to see mixed responses by investors or traders about a cryptocurrency's future or tradable asset. This is mainly because prices are driven by strong market forces of demand and supply, which can be affected by multiple reasons, including news releases, economic events, etc. Therefore, accurately predicting the future of a cryptocurrency is not possible.
In the case of Keep Network, optimistic predictions come from the fact that the project has usefulness and brings a much-needed platform providing security to user data in this blockchain-driven world. While the pessimistic predictions focus on the fact that it has huge competition, which it may not be able to survive. 
How Do I Use Keep Network?
Keep Network can be used to protect user's private information from public blockchains by storing it in "keeps."
Keep Network blockchain protects users' information through smart contracts from the public blockchain that dApps can use to operate on it. The data is stored in containers (on the network). This data can be used and managed through smart contracts to protect it from exposure. 
Users can operate Keep Network by staking KEEP tokens (native network tokens) through the nodes. The network randomly selects these nodes and then rewards KEEP tokens for supporting the network. 
Will Keep Network Go Back Up?
There are conflicting predictions regarding the price movement of the KEEP token in the market. 
Forecasting websites and algorithm-based wallets make both bullish and bearish predictions. Many predict that the project has a vast potential in the upcoming future and will gradually rise in the next few years.
However, many expert investors predict an ongoing bearish trend, which could be because of negative market sentiment or the news release of the merger of Keep Network with NuCypher. 
How Do You Make Money on Keep Network?
You can make money on Keep Network by staking your KEEP tokens.
KEEP tokens can be staked through the nodes on the Keep Network. These nodes are randomly selected by the network and rewarded with KEEP tokens. Staking is similar to supporting the network by locking in your KEEP holdings and earning returns. 
How Many Keep Coins Are There?
There is a maximum supply of 1 billion KEEP coins available for circulation.
When Keep Network was launched, 1 billion tokens were created. This is the maximum supply of KEEP coins that will ever exist or be available for circulation. Out of the maximum supply, approximately 785 million coins are in circulation. 
How Many Keep Tokens Are There?
There is a fixed supply for the number of KEEP tokens, which is 1 billion. A few tokens have been burned out of the maximum supply, and around 785 million are in circulation. Some tokens are being locked in for staking. 
Where Can I Stake Keep?
KEEP can be staked on Threshold, an on-chain merge between Keep Network and NuCypher. Holders can either stake their KEEP tokens directly or convert them into T and then stake them.
Keep Network has partnered with some staking providers to help those users who are staking KEEP tokens for the first time. Some of these providers are — Bison Trails, Low Fee Validation, Boar Network, Figment, Blockdaemon, and Staked. 
How Do You Buy $Keep?
KEEP tokens can be bought on the cryptocurrency exchanges on which it is listed.
KEEP token is listed on multiple cryptocurrency exchanges like AEX, Balancer, Bitrue, Bitvavo, Coinbase, Crypto.com, DigiFinex, Gate.io, Hotcoin Global, Kraken, KuCoin, MEXC, Nominex, Paribu Tokyocrypto, and Uniswap. 
Traders can buy KEEP from any of the exchanges mentioned above, whichever is available in their country. It is also advised to check the selected exchange mechanism permits for the KEEP tokens. Some may allow it to be bought for fiat currency like USD and EUR. At the same time, others may only facilitate an exchange for other cryptocurrencies like USDT, ETH, and XBT. 
How Much is Keep Coin?
The present value of the KEEP coin, at the time of writing this article, was $0.162.
The KEEP coin is currently at its lowest price level. It is being traded at near $0.16. It has been on a bearish trend since April 2022, with small peaks and troughs. The highest price level that it went to was $2.191. 
When Was Keep Network Launched?
Keep Network was introduced in September 2017, and its mainnet was launched in April 2020. With its launch, the network created 1 billion KEEP tokens, which is the native utility token of the network. 
What Does Keep Network Do?
The main work of Keep Network involves protecting the user data through smart contracts from being used and read by public blockchains.
The public blockchain network has a few drawbacks; one of the major ones is that the private data of the blockchain users are always vulnerable to getting extracted and used. It is used primarily by dApps that run on public blockchains. Keep Network aims to solve such issues.
It protects the users' private data by storing it outside of blockchains. The data can be managed and used by smart contracts without getting exposed to public blockchains. The private data is maintained in keeps (a sort of container) further maintained by nodes. 
Staking the KEEP token is a significant part of running these nodes on the KEEP network. The native token is used for staking to keep the network and the nodes running. It can also be used as payment for the service fees. 
What is Keep Network All-Time High?
Keep Network's all-time high is $2.191 in May 2020.
The KEEP token reached its all-time high a few weeks after its launch. After that, it took a subsequent fall. It showed a bullish trend again from August to October 2020, after which it gradually finally had some peaks. 
Is Keep Network a Proof of Stake?
Yes, Keep Network is a Proof of Stake.
It is a network that is a decentralized proof of stake, working towards protecting the user data from being extracted and used by the decentralized applications on the public blockchains.
What is Keep Kraken?
Kraken is a cryptocurrency exchange with over 180 cryptocurrencies and altcoins listed on its platform, and the KEEP token is one of them.
KEEP was listed on the Kraken exchange in November 2020. It is a popular platform for buying and selling cryptocurrencies and experiences approximately 1.7 million visits daily. KEEP tokens can be bought and sold in exchange for other digital currencies like XBT and ETH, or they can also be bought and sold for fiat currencies like USD and EUR. 
How Do I Sell My Keep Token?
KEEP tokens can be sold on any of the cryptocurrency exchanges on which they are listed. Some of these exchanges are — Kraken, Coinbase, Gate.io, Balancer, KuCoin, Crypto.com, and Tokyocrypto.
Traders can sign up with these exchanges and transfer their KEEP tokens from their wallets to their exchange accounts. After that, they can sell their holdings for whichever exchange means they want to sell their tokens, stating they are available on the exchange. If not, they can transfer it to another platform that allows the selling of crypto in exchange for another crypto or a fiat currency, whichever the trader is looking for. 
What Happened to Keep Network Crypto?
In July 2021, Keep Network announced its merger with NuCypher, an encryption cryptocurrency.
The merger aims to create a joint project that will pool the individual strength of each project to make it a better one, which will be called Keanu. Both platforms will maintain their identities and separate with their currencies being traded as before. 
Creating a single and more robust protocol will also benefit the users, as it may increase the rewards for staking and provide better services. 
Is Keep Network DeFi?
Keep Network developed a project, BTC, which is an ERC-20 token backed by Bitcoin. tBTC can be used on DeFi platforms. 
Keep Network created the first decentralized tokenized version of Bitcoin, a bridge between Bitcoin and Ethereum blockchains. It is an ERC-20 token that is equivalent to the market value of Bitcoin. 
How Do I Buy Keep Crypto?
You can buy KEEP crypto on the cryptocurrency exchanges where it is listed. All the exchanges it is available on are mentioned below.
AEX, Balancer, Bitrue, Bitvavo, Coinbase, Crypto.com, DigiFinex, Gate.io, Hotcoin Global, Kraken, KuCoin, MEXC, Nominex, Paribu Tokyocrypto, and Uniswap. If you want to earn more KEEP tokens, you can stake your tokens on the network and get rewarded with more KEEP tokens. 
What Does Keep Token Do?
Keep tokens, traded as KEEP, is the utility token for the Keep Network that provides security to the users' private data through smart contracts, protecting it from public blockchains.
The KEEP token has multiple uses on the Keep Network. The network requires ECDSA (Elliptic Curve Digital Signature Algorithm) nodes to run network applications. These nodes need KEEP tokens to run. It also runs a random beacon.
Tokens are also used for staking, which helps smooth and continuous network operation. It is used towards the payment of the fees for using network services. Lastly, it is also used for running the tBTC application (the decentralized tokenized version of Bitcoin).
Is Keep Network on Coinbase?
Yes, the KEEP token is listed on Coinbase. 
Coinbase is a vast cryptocurrency exchange with more than 180 coins on its platform, the KEEP token being one of them. It is a US-based exchange that experiences more than 2 million visits daily. KEEP can be bought and sold for USD on Coinbase, and it is a safe platform to trade or hold cryptocurrencies.