Dividends represent earnings on the stock that are paid regularly to investors who are stockholders. Getting $1000 per month has been everybody's wish to earn a fabulous income.  Many options are available for investing to make a monthly income a reality.  Creating a continuous monthly payment of $1000, which requires less effort, will give you an easy life.  To achieve this monthly income, you may need conscientious efforts to follow.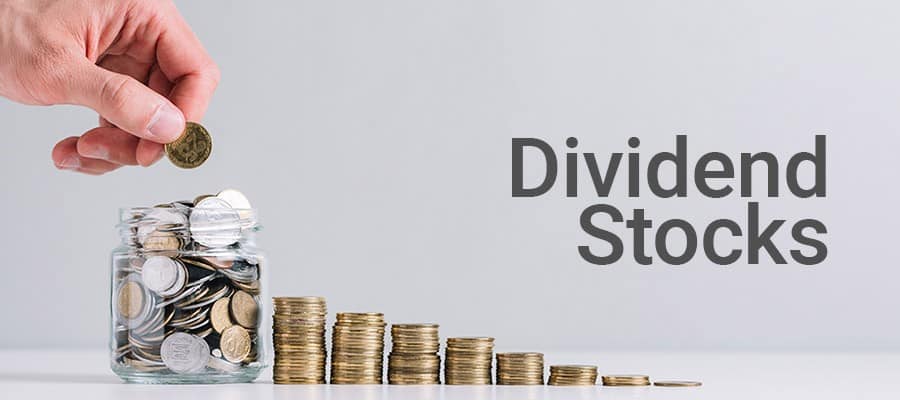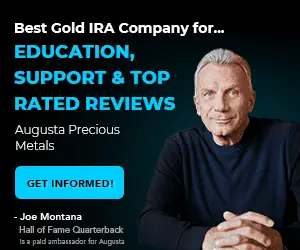 How Much To Invest To Get $1000 Per Month In Dividend?
You need to invest around $400K annually or $33,333 monthly in high dividends stocks to get $1000 per month. High dividend payout ratios are associated with strong company balance sheets, very high earnings levels, and investor confidence.
To find high dividend stocks, you need to watch:
Stocks with historical gains
Check the past five years of dividend payments and look for high growth
Look at stocks with high growth rates coupled with low payout ratios.
Today you can automatically scan all US stocks and get stocks with the best dividends if you use an excellent tool. For example, below is the Dividend scan tool in trendspider, which you can use to scan the market: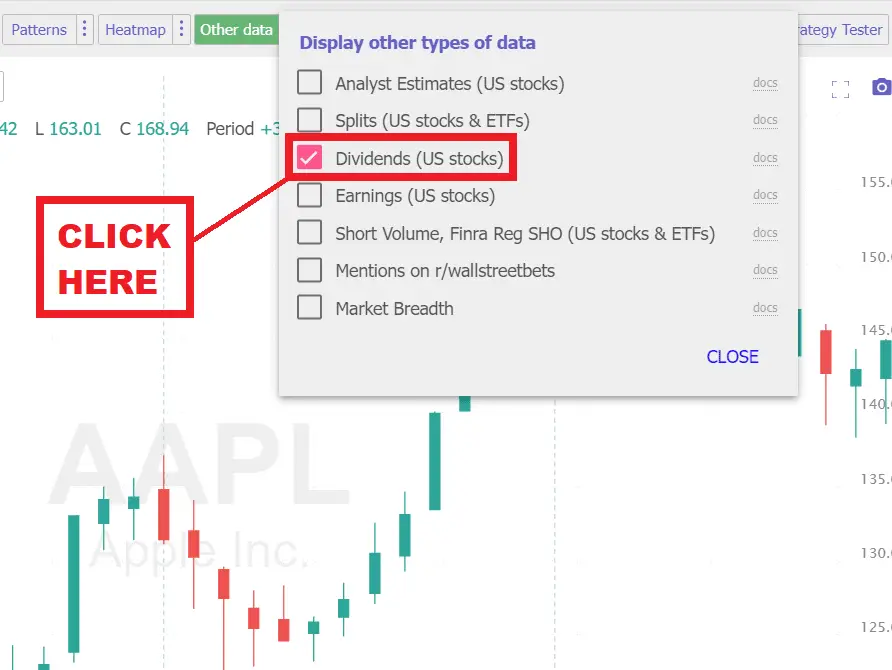 In most cases, most people who chose this way of a reduced capital base from $400K end up regretting this choice because they failed to achieve their goals in stock marketing. But, if you have the cash to invest $400K and earn $1000 every month, that will be a great deal in business. However, to get more knowledge on investing in getting $1000, you may proceed by reading this article.
Earning $1000 per month in the stock market is achievable, and many investors achieve this. However, people who make valuable money already have a large sum of cash in millions of dollars to invest at the get-go.
To begin earning a significant amount of money from the stock market, it is essential to understand that it takes months, if not years, to see valuable returns from investment.  To receive a tremendous amount of money from your investment return takes a long time to achieve, but with patience and perseverance, a trader can succeed.
Can You Make $1000 In The Stock Market?
Making $1000 in the stock market each month is not easy, unlike what stock market experts want you to believe. Making a continuous significant residual income in the stock market from one month to another is not as simple as envisaged. The experts, including traders in the stock market forum, know that more than 90% who invested money in the stock market encounter losses, which is seemingly 100% true.
However, dividend stocks have been the safest way of earning money in the stock market.
But, earning $1000 per month, mainly from dividends stocks, seems impossible for more than 85% of investors. Why is this? Because yields are about 3% for most sectors.
To Make Quick Money Is The Wrong Perspective
Due to the wrong understanding of how stock markets operate, many people go into stock trading with the wrong approach thinking to make money by cutting corners of quick and easy methods. Making millions of money from the stock market is a true statement, but many people don't know how it works.
Individuals earning $1000 or above are reaping what has been sowed through patience and hard work. They invested a lot, and that allowed them to reach. Dedicated and committed with time and skill, anyone can achieve the same mark.
What Is A Good Dividend Portfolio
Shareholders are part of the owners of a company in the stock market. To be a company shareholder, you must buy shares of that company. When a company makes a profit, a percentage of the profits is distributed to the company's shareholders; this payoff is called a dividend. The shareholder's dividends are based on the number of shares they buy from the company.
Dividends can be paid every three months.
Can it be possible to earn $1000 every month? Yes, the possibility can be achieved. How can this be achieved?
Knowledge, when applied, is power. To grow your dividend portfolio, you must learn more about the stock market, how it operates, how to invest, and know dividends and other related issues and rules of the stock market. To play a game, you must know the rules.
Books are available in the bookstore, and online e-books related to the stock market should be studied to help grow your dividend portfolio.
Why Dividends Are Important?
Long-established companies with good records and solid history of turning a profit can be trusted compared to other stocks on the market. This kind of company makes it easy for people to invest in their company by increasing its dividend yearly, enabling shareholders' investment to compound and yield significantly.
How To Build A Dividend Portfolio From The Ground Up
The possibilities of building a dividend portfolio can be valid.  This happens by properly selecting different companies that are doing well by rating them according to performance for diversification advantage. This diversification method aims to reduce or avoid the level of risk that may occur in choosing only one company putting all the risk in one basket. Credit rating is one of the ways companies can be measured in the stock market.
However, when selecting a company to invest in, you should carefully pick the company's stability ahead of growth. Credit rating is one of the ways you can measure a company in the stock market.
An investor should also measure companies by going into the company's payout ratios.  The payout ratio is the percentage of dividends paid out from the profit of the year made by the company to the shareholders. Another aspect of measuring a company is knowing the dividend yield. This can be found in S & P Aristocrats Index.
To see your portfolio grow, you need to re-invest every dividend income earned.  To get the right advice, the investor may need to engage the services of an expert on the stock market.
How Long Does It Take For Investments To Grow?
Investing is not a one-day effort to start paying off. The time to sow and reap in the stock market business takes time and patience. People who have the get-rich-quick syndrome cannot make it in stock marketing. Such people may have to change their mindset if going on the investment path.
Successful investment and building a dividend portfolio that gives you residual income need not be achieved in a hurry.  To earn up to $1000 every month in stock, the investment return will be based on the capital invested in a company in shares.
Other Options To Make $1000 Per Month In The Stock Market
Aside from dividends, there are other options for making real money in the stock market. A dividend is a secure way to succeed in the stock market.  The followings are other methods one can adopt to earn potentially $1000 every month from the stock market:
Selling Options
The selling option has been designed to be one of the best ways to increase your residual income and change your pattern of living.
The Tasty Trade video below can aid with a better introductory video to options trading:
Day-Trading
Every good business is associated with a risk to earning an income. Day trading may be unpopular among investment experts, but day trading is the quickest and riskiest method to make a residual income from the stock market. Investors are using this method worldwide and are acclaimed to be doing well.
Many people who tried to use this method lost a large amount of money because of not correctly learning how it works. For anyone to use Day-trading, understand that this can be worrisome and risky, and requires one to have complete knowledge and experience of what it is about and how it rotates in the stock market.
The video below can help explain day-trading and how to earn out of it:
Conclusion
To earn a residual income of $1000 or more every month may not be a simple and easy thing to accomplish in the stock market. However, it would help if you realized that to make this passive income of $1000. One must invest a capital base of not less than $400K. For most people, raising this capital is not easy.
However, if one can be patient, it takes years to build a formidable dividend portfolio and have an excellent background to achieve this point of making a passive monthly income.
This article also shows that selling options and day trading are good but riskier in a substantial stock market.